Many factors go into choosing the first car, especially if you're a first-time buyer. You have to consider your budget, needs, and wants.
But one of the most important factors is finding a reliable car that will last you a long time.
With so many options on the market, it can be hard to decide which is the best for you. So, if you're wondering if the Hyundai Elantra is an excellent first car, read on to find out.
Is a Hyundai Elantra a Good First Car?
The Honda Elantra shines as an excellent first car and provides superb value for money. The performance and features well surpass the cost. In addition, the Elantra has the most appealing design in its class. If you're considering getting an Elantra, here's what you need to know about this vehicle.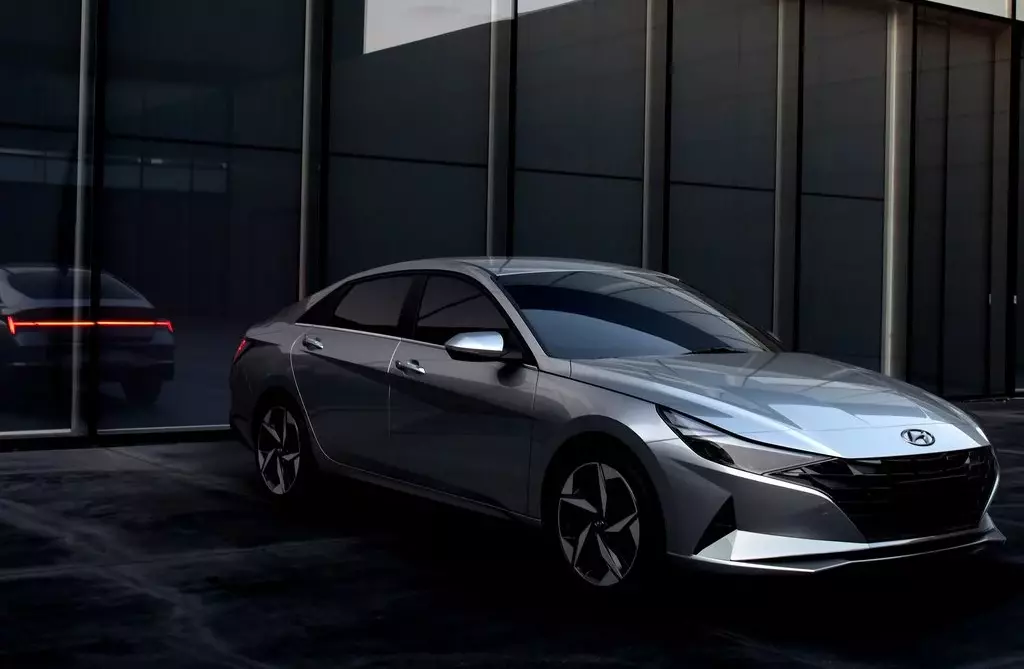 With it being a compact-class car, the Elantra can still offer a good amount of space inside – more than what you would expect. The front seats are comfortable, and there's plenty of legroom for taller passengers at the back. The boot space is also above average, making this a good choice for those who often need to transport larger items.
The touch screen interface is easy-to-use and very user-friendly, while the dashboard design is appealing to the eye. The audio system is also excellent, making this a great car for road trips or long drives.
The Elantra is very efficient in terms of fuel economy and will help reduce your fuel bills. The exterior has this sporty look, and the overall build quality is outstanding, which any fan of the Hyundai brand will appreciate.
Overall, this is an excellent car choice for those looking for a compact yet comfortable and affordable option.
Is Hyundai Elantra a Safe Car?
According to NHTSA, Hyundai Elantra is a safe car. They give Elantra five stars for its overall safety rating. It has a four-star rating for front-impact protection and five stars for rollover resistance. That tells you this is a car that will protect you well in an accident.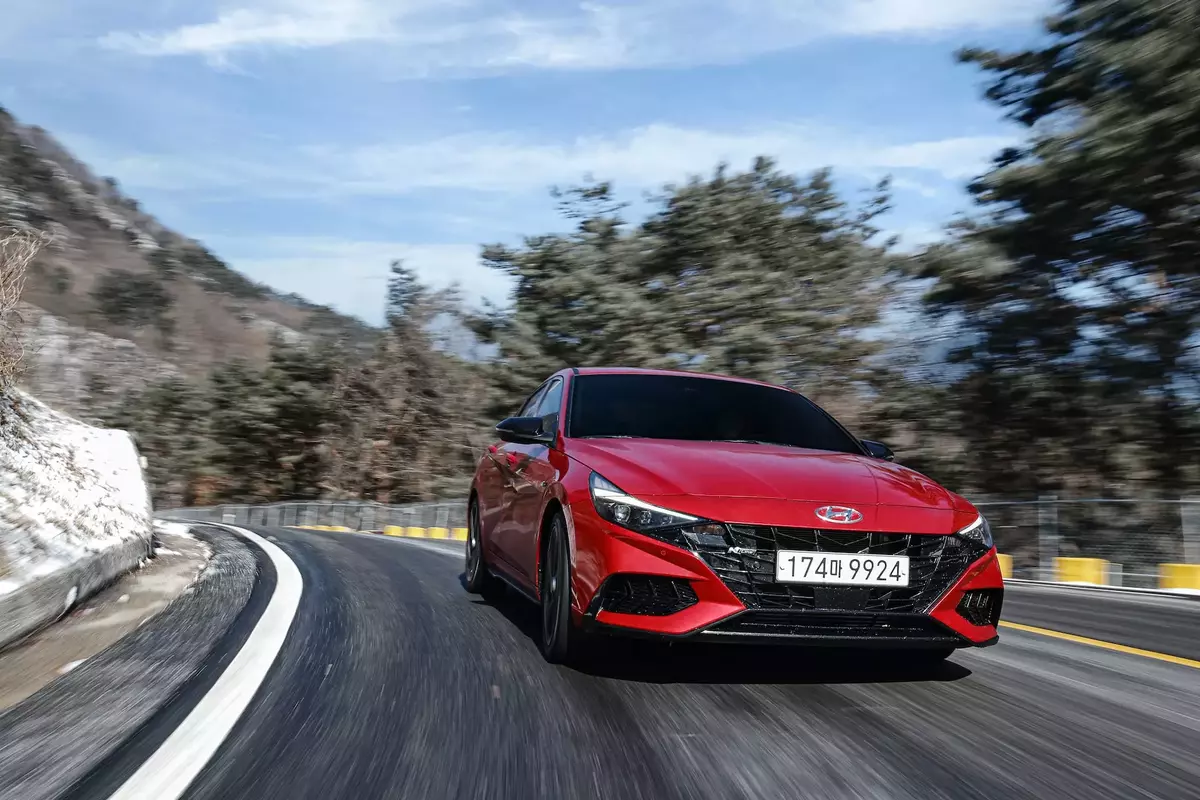 Hyundai Elantra is equipped with many safety features. The combination of the assistant features such as Blind-Spot Collision-Avoidance Assist (BCA), Lane Keeping Assist (LKA), Rear Cross-Traffic Collision-Avoidance Assist, and more offer excellent safety for all occupants.
In addition, the Driver Attention Warning (DAW) system is there to help prevent accidents caused by driver fatigue or distraction. This is a handy feature, especially for those who often drive long distances.
Another feature that comes in handy in the Elantra is the adjustable front-seat shoulder belt anchors. This feature allows you to adjust the position of the seatbelt so that it fits you correctly. That can make a big difference in an accident, as it will help keep you appropriately restrained.
Another safety feature of the Elantra is the front seatbelt pre-tensioners. These devices tighten the seatbelt in a crash, which helps keep you in your seat. That can make a big difference in preventing injuries.
The Elantra also has LATCH lower anchors and upper tether anchors. These are devices that allow you to install child safety seats properly. That can make a big difference in keeping your children safe in an accident.
Those are just some of the safety features of the Hyundai Elantra. As you can see, this car is well-equipped to keep you safe in the event of an accident.
Is Hyundai Elantra Easy to Drive?
The Hyundai Elantra is a straightforward car to drive. It's not too big, and it's not too small. That makes it easy to maneuver in tight spaces. The steering is very responsive, and the brakes are very good. The visibility is also excellent, which makes it easy to see what's around you.
A four-cylinder engine powers the Hyundai Elantra. That makes it very peppy and has no problem keeping up with traffic. The engine is also very smooth and doesn't vibrate too much. That makes it an enjoyable car to drive.
The Hyundai Elantra comes with a six-speed continuously variable automatic transmission. That's a perfect transmission, and it shifts smoothly. It's a front-wheel-drive car with a very tight turning radius thanks to its N and N Line configurations.
Is the Elantra a Reliable Car?
The Hyundai Elantra is a very reliable car. It's been on the market for many years and has a very good reputation. The build quality is very good, and the car is well put together. That makes it a very reliable car.
The Hyundai Elantra comes with a five-year/60,000-mile warranty. That's a very good warranty, and it shows that Hyundai is confident in the quality of its car.
Is a Hyundai Elantra Expensive to maintain?
The Hyundai Elantra is a very affordable car to maintain. The parts are reasonably priced, and the labor costs are also very reasonable. Considering the initial price of the car and its excellent warranty, the Hyundai Elantra is a very affordable option.
Is Hyundai Elantra Fuel Efficient?
Regarding fuel efficiency, the Hyundai Elantra is among the best in its class. The Elantra gets an EPA-estimated 33 mpg in the city and 42 mpg on the highway, which is impressive for a sedan of its size. And with a range of features that help you save even more fuel, the Elantra is a great choice for those looking to save money at the pump.
Hyundai's Eco Shift Dual Clutch Transmission (DCT) is one of the features that help make the Elantra so fuel efficient. This transmission helps to optimize gear changes so that you use less fuel, and it also comes with a built-in Eco mode that further improves fuel efficiency.
Another fuel-saving feature of the Elantra is its Active Eco system. This system adjusts the engine, transmission, and other parameters to help improve fuel economy. When activated, the Active Eco system can help you save up to 7% on fuel consumption.
Is Hyundai Elantra a Good Buy?
If you're looking for a compact, affordable, fuel-efficient Sedan with a long list of features, the Hyundai Elantra could be a good option.
Although it's not the most exciting car to drive, it's comfortable and practical and comes with a high-quality interior. It also has one of the best-predicted reliability ratings in its class.
So, if you're looking for a dependable and affordable car, the Elantra could be a good choice for you.
Conclusion
The Hyundai Elantra is a practical and affordable car that comes with a long list of features. It has a high predicted reliability rating, making it a dependable choice for first car buyers.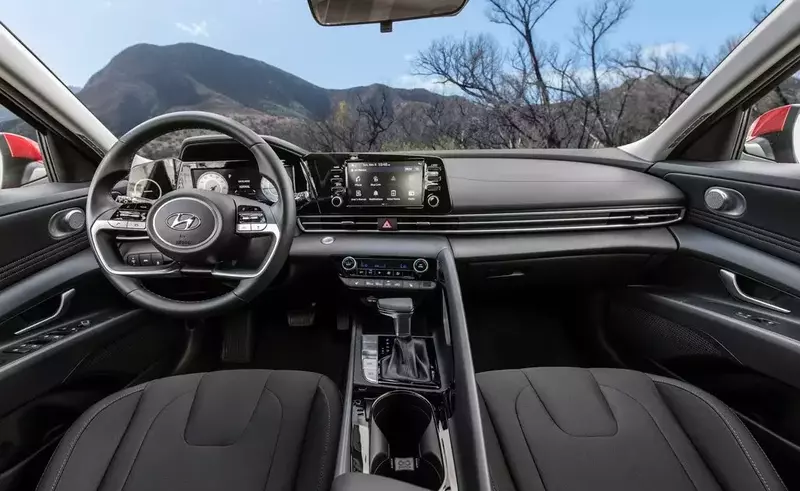 2023 Hyundai Elantra Specifications
| | |
| --- | --- |
| Starting Price | $20,500 MSRP |
| Vehicle Type | 4-door sedan |
| Vehicle Layout | Front-wheel drive |
| Seat | 5 passenger |
| Engine | 2.0 Liter Inline 4-cylinder |
| Power | 147 Horsepower & 132 lb-ft of torque |
| Transmission | CVT |
| Fuel Economy | 33 mpg in the city, 42 mpg on the Highway, 35 Combined |
| Safety Rating | 5-Stars NHTSA & Top Safety Pick IIHS |