When buying your first car, you are obviously looking for a vehicle that is economical on fuel, easy to drive, safe, convenient, and affordable, among others.
Maybe you're considering adding a Mini Cooper to your list and wondering if this small car is right for you.
In this article, I will dive deeper into the MINI, a small car that many people adore.
Is a Mini Cooper a Good First Car?
MINI Cooper is a good first car for its affordability, efficiency, and reliability. In addition, it comes with a four-year-mile warranty, which is another reason that gives people the confidence to buy a MINI cooper.
If you are looking for such a car, then the mini cooper is the right car for you. Mini coopers have been around since 1969 and have undergone modifications resulting in numerous models.
However, since MINIs require premium gas, the fuel cost is a bit higher than most other cars, and the maintenance cost is high among its rivals. If you're okay with that, then yes, the MINI Cooper is suitable as a first car.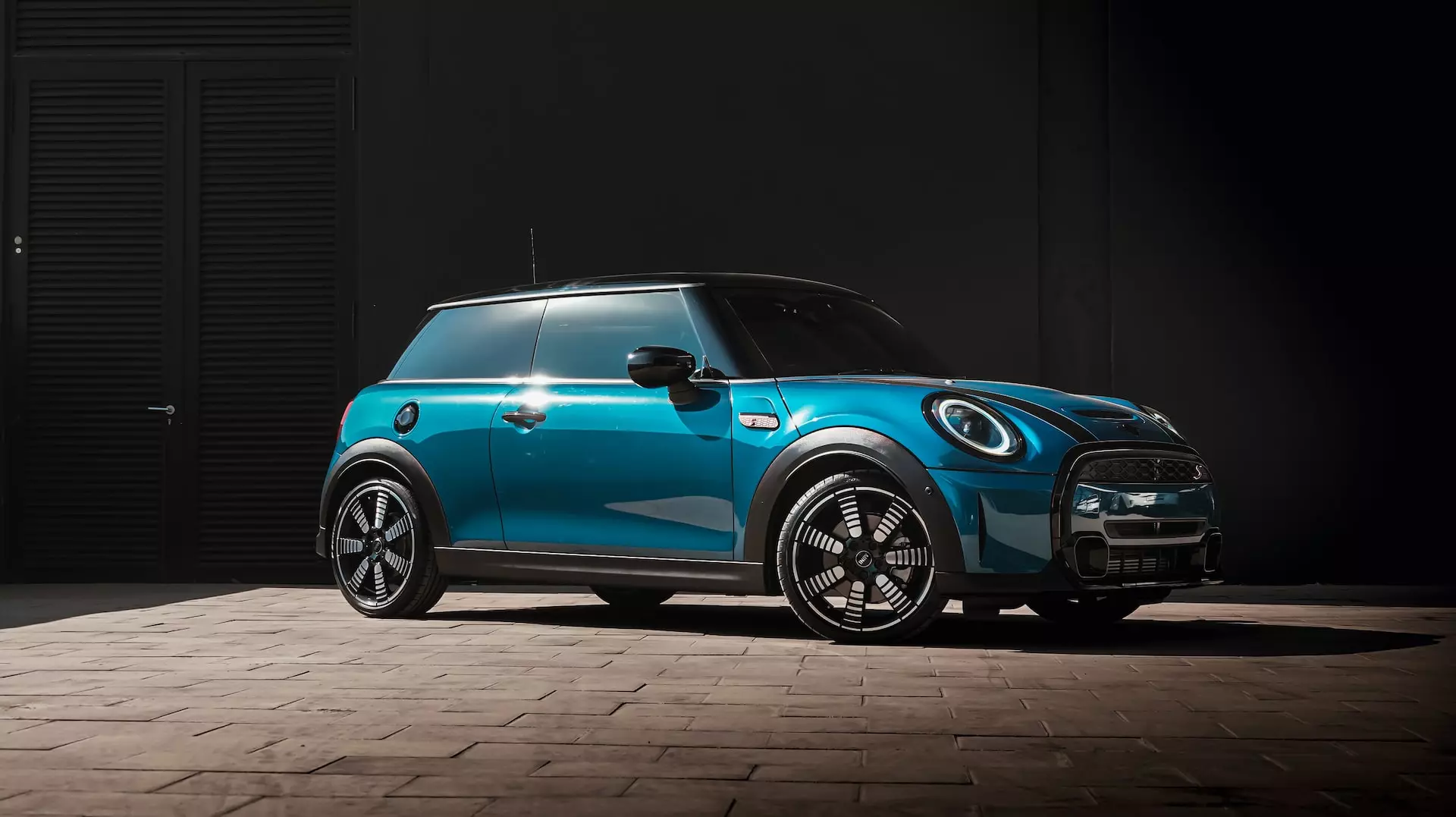 Is mini Cooper a Good Car for a Teen or a New Driver?
Mini coopers are known to be the safest car on the road, making them a good fit for teens or new drivers. Its small size makes it easy to control, and in case of an accident, it's easy to repair the car. In addition, insuring this car is inexpensive makes it a good fit for new drivers and teens.
Is Mini Cooper a Safe Car?
The Mini Cooper is good in terms of safety, earning a Good rating from the IIHS and 5 Stars from the NHTSA. The Mini Cooper comes with a range of standard safety features, including:
Active brakes
Smart airbags
Dynamic stability control
Corner brake control
Adaptive Cruise Control
Automatic leveling headings
Head-up Display
Crash Sensor System
Breakaway Engine
Rollover Protection Bar
Is Mini Cooper Easy to Drive?
A mini cooper is not only easy to drive but also fun, which is why it's the most preferred car for long-distance driving.
In 2022, the mini cooper scored 83/100 as a reliable car for long distances. This is the car you can easily negotiate corners with and has good stability.

One of the factors that make the mini cooper easy to drive is its large screen which gives the driver a good view. Its small size is another factor that makes it easy to drive and park.
You can park this car even in the smallest parking spaces you may think of. You will love the speed and the turns you make when in a sport mode.
Is Mini Cooper Reliable Car?
A MINI Coopers is fairly reliable. It's rated as a 3-star in reliability. While this car is a good fit for inexperienced drivers and one of the safest cars, it's not very reliable regarding repairs.
The users find it quite expensive when it comes to repairs. However, it's not easy for this car to have issues that will require major repairs.

The good thing, however, is that the car has many safety features, making it hard to get involved in an accident that can cause major damage.
The insurance fee for this car is also affordable; hence even if the car got issues, the insurance cover would cater for it.
See Also: MINI Coopers in Snow & Winter Driving
Is Mini Cooper Expensive to Maintain?
The cost of maintaining a mini cooper is a bit high. It uses premium gasoline oil which is costly. So if you are planning to buy this car, you should ensure you can afford its oil.
Some models of the mini cooper, too, have high repair costs, which is why insuring them is expensive. To maintain a mini cooper, you will require an average of $846 per annum, which is higher than most other cars.

It is important to note that how frequently you will take the car for maintenance will determine its cost, which can be higher or lower.
The car's age will also determine how many times you will take your car for maintenance.
It's essential to take good care of your car if you want to cut maintenance costs and also go for cost-effective models.
Do MINIs Hold Their Value?
Yes, minis will hold their value for long more than other cars. Minis' value depreciates the least compared to other brands because they are quality cars.
If you plan to sell this car after some time, you can be sure you will get good money even after using it for a long time. However, you need to take good care of your MINI for it to hold its value.
Every model of mini is different, so you have to choose a good mini model that will retain its value after ten years of use. Examples of mini cooper models are;
Mini Electric
Clubman
Hardtop 4 Door
Countryman
Hardtop 2 Door
Special Elections
Convertible
Are Mini Coopers Fasts?
Mini coopers are pretty powerful. They have a maximum speed of 165 miles per hour, and MIMI Cooper Clubman is the fastest of all. This is one of the reasons it's considered a sports car. You can also make your mini cooper faster by adding the following features:
Intake system
The cold air intake system
Supercharge pulley
Performance exhaust system
Hi-Flow Turbo discharge pipe
Mini coopers are special cars considering their special features. Though they are small cars, their space is amazing, and most people love them because of their small size and large space. It's a car you will love driving regardless of the distance. This is the car for you if you are looking for a car with a super engine.
Final Words
Overall, the Mini Cooper is an excellent car for a beginner as their first car. Besides being stylish, it's also easy and comfortable to drive, and the interior is spacious. However, the monthly and annual costs are slightly higher than other cars in the class.