Toyota Venza is an SUV released in 2021, and it is one of the newest series from Toyota SUV, with the eco-friendly feature that makes it tempting for people who love the hybrid car.
It is highly economical, with eco-friendly futuristic features, with gas mileage of around 30 mpg overall, a hybrid state of the car, and a great built-in car system. However, how does Toyota's hybrid car work in snow and winter driving?
This article will show you how the Toyota Venza is for winter driving, how safe it is to drive Venza in winter, and whether its eco-friendly feature will prove useful for winter driving.
Is Toyota Venza Good in Snow?
So, how does the Toyota Venza fare for winter driving? It is quite good, smooth, and safe driving in the snow, as it can handle powder quite well.
Tested in North Carolina's mountain range and Connecticut, where the testers could get a good amount of snowfall to test out how Toyota Venza performs in the snow region. With quite medium to heavy snowfall, around 2-inch of snow, along with results of impassable switchbacks, pileups of snow, and snow chains.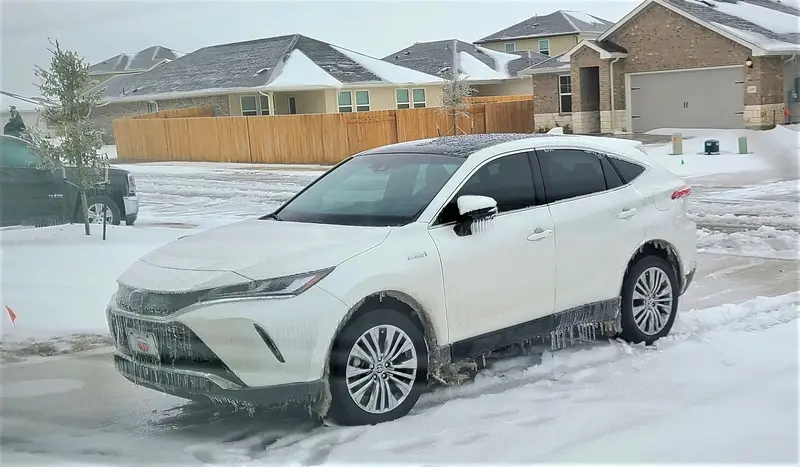 What makes the Toyota Venza pretty versatile is that it has a built-in all-wheel drive that can be used for many terrains. The all-wheel drive can be tested to see its traction control, keeping all four wheels on the line. When wearing all-season tires, it performs safely, without too much slip and slide. The AWD testing robots kept the traction healthy and kept it safe. 
Toyota Venza isn't the perfect car for winter driving; however, some of this SUV's features are quite nice for winter driving, and it isn't a bad choice for the snowy regions. However, it is still not perfectly suitable for heavy snow regions and would work best in warmer cities like Florida or San Francisco.
Which Toyota Venza Features Will Improve Winter Driving?
So, how well does it fare for winter conditions, and what features will improve its user experience for winter driving? Well, Toyota Venza has so many features and a nice comforting cabin. Not just the hybrid features that let you switch for both electronic or fuel cars, but several other features let you get comfortable with this medium-sized SUV.
The features range from seat heaters that let you be warm and snazzy in your car, the all-wheel-drive, which lets you set up your winter tires more easily, the snow chain as an emergency measure, and the off mode, that lets your car warm up without freezing when left alone, and many more. These features will prove to be useful for your winter road.
All-wheel Drive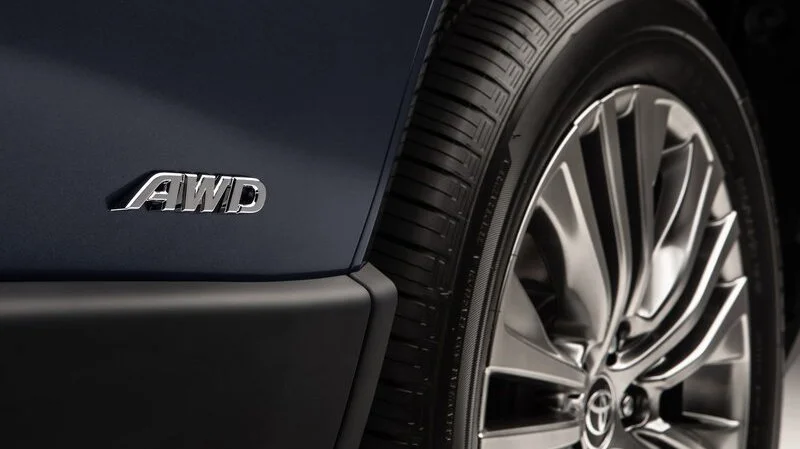 This is a must-have wheel feature for every winter car, and it is also a safety measure. You can't drive in the snow without snow tires, which is very dangerous. Luckily, the Toyota Venza has its all-wheel-drive that lets you set up your winter tires pretty quickly and perfectly fit in your car, ready to be taken on the snowy winter rides.
The All-wheel-drive, often referred to as just an AWD system and perfect traction control, is a very nice feature for the snowy road. It is suitable not just for paved roads or highways but also decent enough for dusting snow and dirt. The AWD and traction control will let you have comfortable driving without the danger of slipping.
Regenerative Braking system
Regenerative braking is one of the great features of this SUV; it is grabby and responsive, perfect for the winter terrain and controlling your car on the slippery roadside.
The regenerative braking seems quite comfortable enough for winter roads; however, it might need some time to get used to, especially when you are accustomed to riding smaller sedan cars. 
Regenerative braking will give you a more responsive and grabby brake while also proving useful in an emergency, when slipping, or when emergency braking. 
Seat Heater
This is what you need in your car when driving in snow. The seat heater will keep you nice and warm inside the car; without the seat warming, any car that drives in through the winter road will become a moving refrigerator.
The seat heater will also work when you aren't driving, meaning that even when you stop and park, the seat warming functions till work.
The heater will keep you and your passenger nice and warm on the winter road. However, keep it in mind to turn it off when you are off your car; otherwise, it will drain your car's battery pretty quickly.
Does a Toyota Venza Have Snow Mode?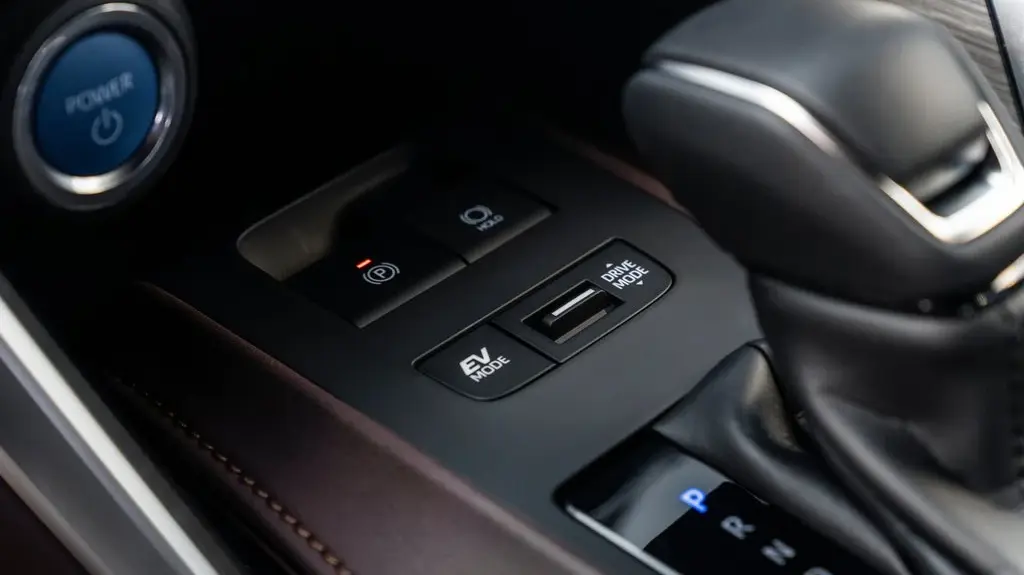 Most cars, especially SUVs, have built-in snow mode that will let your car switch its system to work for snow or slippery roads. This snow mode will need to be turned on or off, which is essential for snow driving. However, when driving Toyota Venza, you might be confused when trying to find snow mode, as no button indicates activating snow mode.
So, does a Toyota Venza have snow mode? And how to turn it on for safe snow driving? The answer is that the Toyota Venza's safe mode already has built-in features and is always on. The AWD system is always on and ready whenever you need some extra grip on the road, preventing the car from slipping or sliding. 
The AWD system is activated automatically whenever the car seems to slip more, mostly because your car is entering the slippery road in the winter region. This enables your car to switch to snow mode automatically, without ever worrying about turning it on or off with a switch. 
Can You Install Additional Snow Gear on Toyota Venza?
Yes, you can, as the Toyota Venza is a very versatile and open car for upgrades and adding some additional gear. You can add up a lot of additional snow gear into Toyota Venza, such as:
Fog light,
Snow tires
Anti-freeze, etc. 
If you want to add more snow gear for Toyota Venza, we recommend you switch on the proper winter tires, as Venza's tire isn't a specialized snow tire. It is still an AWD system that will let you drive safely on a slippery road. However, if you are driving through heavy snow and your car seems to slip a bit, then the specialized winter tires are needed for your Venza. 
Contact car shop and accessories that will let you give your upgrades and additional snow gear that will let you drive into the snowy road more comfortably.
How Much Snow Can A Venza Handle?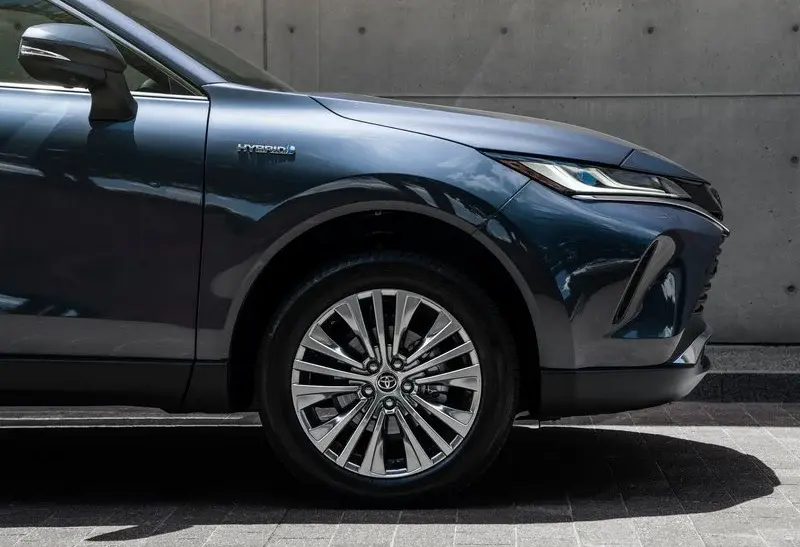 With the All-wheel drive system, Toyota Venza can handle a lot of different terrains and road situations, be it raining heavily, on concrete roads, paved roads, highways, or snowy roads. However, there is also one weakness in the AWD system of Toyota Venza, and that is the absence of specialized snow tires. 
The AWD system can handle thin snows and slippery roads, however, when the snow starts to pile, it will be harder to drive, and the car will slip more, making driving it without specialized winter tires more dangerous. 
So, how much snow can a Venza handle without changing the default AWD system? Well, it depends on how intense the snow is. Around 1 to 2 inches of snow, the AWD system could still handle itself pretty well, but above 4-inches of snow, you will need to switch to specialized winter tires. 
Does Venza Need Snow Tires?
So, does Toyota Venza will need snow tires? Or you can drive safely with the Venza AWD system? Well, that depends on how thick the snow is, how slippery the road is, how long you will drive your Venza into the snow, and whether you are also going off-road into the dirt and snow.
When driving on paved roads or asphalt in winter conditions, the tires from the AWD system of Venza could still handle it pretty well. The AWD system prevents the car from slipping and any potential incident caused by slippery or snowy roads. It can even handle itself pretty well in snow, around 2-inch of snow, and the car still grips the road pretty nicely.
If you are driving on snowy roads using Venza, you might need to practice a little bit with the braking system of Venza, as it can be pretty grabby and strange to use. The braking system is grabby, comfortable, and responsive, though. 
However, if you are driving in snow heavy region, you will still need to change the tires of Venza into snow tires, this is due to the AWD couldn't handle too much snow and will start to slip. This can be dangerous but pretty preventable with good preparations and upgrades. 
Final Words
So, overall, the Toyota Venza is an all-around good vehicle to use for the snowy road. However, you will need to be costumed with the braking system and be prepared for the winter tires if the snow is getting heavier.