Florida is an excellent state with stunning coastlines and abundant natural beauty. If you plan to or recently move to Florida, you may be looking for the best car to drive around the state.
There are factors to consider when buying a car in Florida. The state can be pretty hot, especially in summer, and you will need a car with good air conditioning to avoid being drenched in sweat.
And due to various factors, gas prices have skyrocketed, and a car that consumes less fuel would be a good idea.
If you are an outdoor enthusiast, getting a good car for outdoor activities will be of great help. Get one with good light off-road capabilities. Such a car will help when you go fishing, kayaking, or do other outdoor activities.
Other things to consider included the car's safety features, towing capacity, and if you are getting good value for your money.
Here's a list of 9 recommended vehicles suitable for driving in Florida.
Honda CR-V Hybrid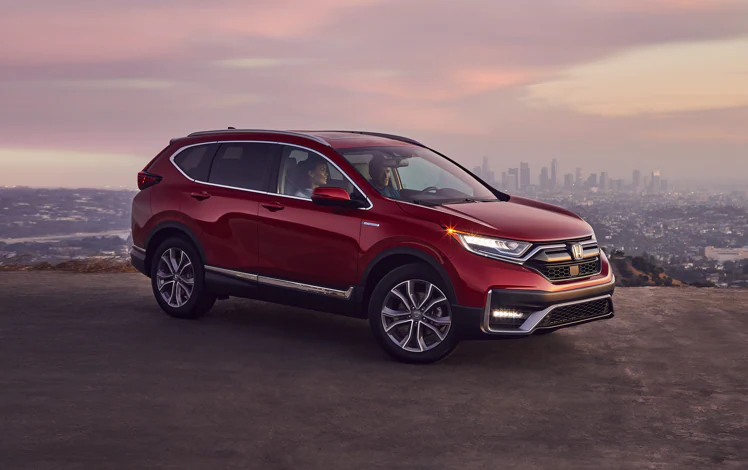 The Honda CR-V Hybrid is a compact SUV that you should consider for your Florida driving needs. The CR-V Hybrid is ideal for various situations, including places with frequently changing weather, such as Florida.
The Honda CR-V Hybrid is pleasant to drive in hot and rainy weather, and the inside is well-designed and spacious.
This car has three different trim level options: EX, EX-L, and Touring, and all use the same engine; a 2.0L four-cylinder engine with two 212 horsepower electric motors.
The car is an all-wheel drive with a CVT (continuously variable transmission). Aside from that, the Honda CR-V hybrid is one of the most popular vehicles. It is fuel-efficient, achieving 40 mpg in the city and 35 mpg on the highway.
Toyota RAV4 Hybrid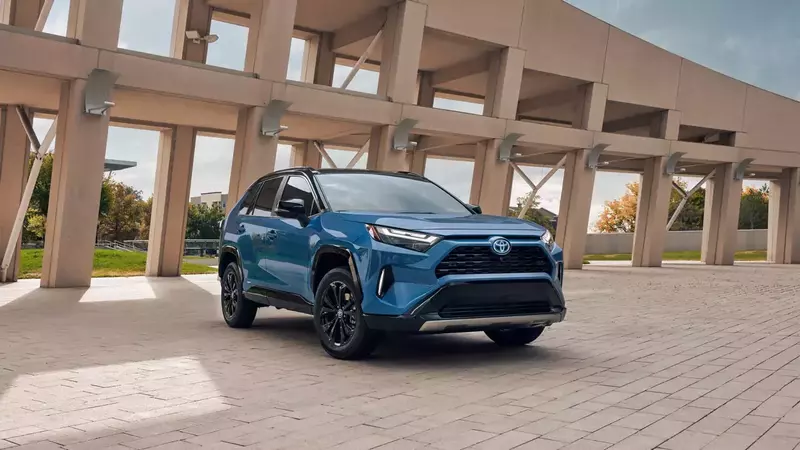 The RAV4 hybrid offers a lot for an everyday vehicle, including a responsive engine, standard features, plenty of techs, ample cargo room, and more. The Toyota RAV4 Hybrid is also a good choice for the Florida lifestyle, as seen by its high rating and its high number of sales. This car has been sold a certain number of times.
A 2.5-liter four-cylinder engine is combined with two electric motors under the hood, generating 219 horsepower. LE, XLE, XLE Premium, SE, XSE, and Limited are the six trim levels available for the RAV4 hybrid.
All are equipped with the same engine, a continuously variable automatic transmission (CVT), and all-wheel drive as standard.
Toyota Highlander Hybrid
The Toyota Highlander Hybrid is available and shines in this sector if you need a car to seat 7-8 passengers. The latest Toyota Highlander hybrid has real chances to shine as a 7-seater SUV with plenty of cargo space.
Some characteristics include excellent cabin materials, a responsive, fuel-efficient engine, and a pleasant driving experience.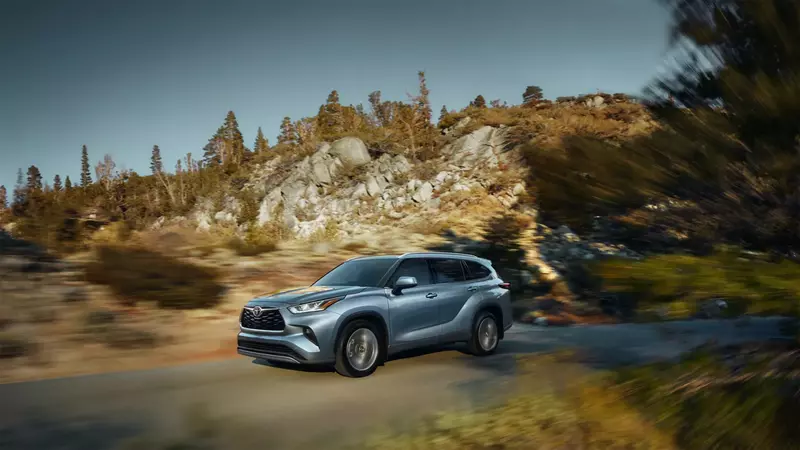 some examples of this Highlander Hybrid's advantages include:
In terms of reliability, the Highlander hybrid gets the "Great" predicate from J.D. Power, so you don't have to doubt this anymore.
This car is operated by a 2.5-liter four-cylinder petrol engine with 243 horsepower and two electric motors. As you would expect from a hybrid vehicle, the Highlander hybrid's fuel consumption is pretty good, rated at 36 mpg in the city and 35 mpg on the highway.
Hyundai Tucson Hybrid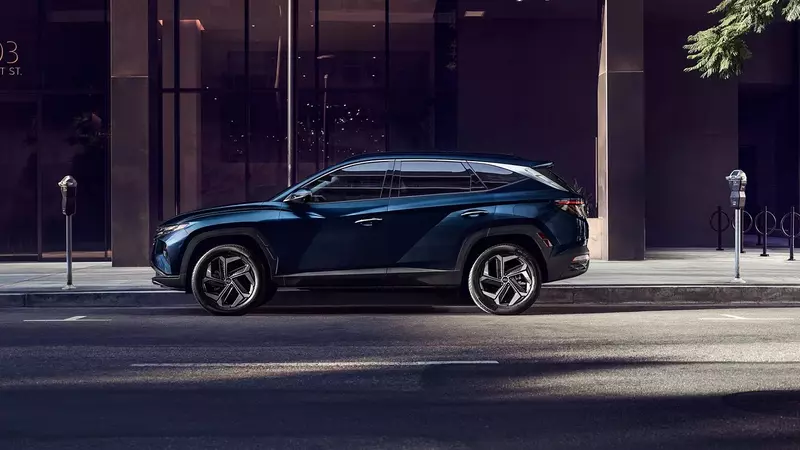 In the compact SUV segment, the Hyundai Tucson Hybrid competes against the Honda CR-V Hybrid and Toyota RAV4 Hybrid. Each has its own set of benefits. The Hyundai Tucson Hybrid comes with a more modern design, newer features, and interior quality far above the price.
This car is, in my opinion, the ideal car to own in Florida because this Korean compact SUV is perfect. Interior quality greatly exceeds the price, with a more modern design and newer features. A turbocharged 1.6-liter four-cylinder engine with an electric motor delivers 226 horsepower under the hood.
The Hyundai Tucson hybrid is offered in standard hybrid and plug-in hybrid (PHEV), delivering rapid acceleration and ample power. A six-speed automatic transmission and all-wheel drive come standard. You can never go wrong with this purchase.
Kia Sorento PHEV
The Kia Sorento Hybrid has various advantages over its competitors, including a highly comfortable cabin with its class's most advanced air conditioner.
SUV With Best Air Conditioner on the List
The existence of good air conditioning will significantly influence the comfort of driving in hot weather, particularly in Florida, where the temperature can be extremely high when the sun shines.
The Kia Sorento Hybrid also has three rows of seats to accommodate up to six passengers. The Captain Chair in the second row is a unique feature of the Sorento.
A 1.6-liter 4-cylinder engine and an electric motor are combined under the hood to create 227 horsepower in the conventional hybrid version and a 261 horsepower in the plug-in hybrid version.
Ford Bronco Sport
If you enjoy outdoor activities, the Ford Bronco Sport deserves your attention because it is built to accommodate a variety of hobbies such as paddleboarding, kayaking, fishing, biking, camping, and more.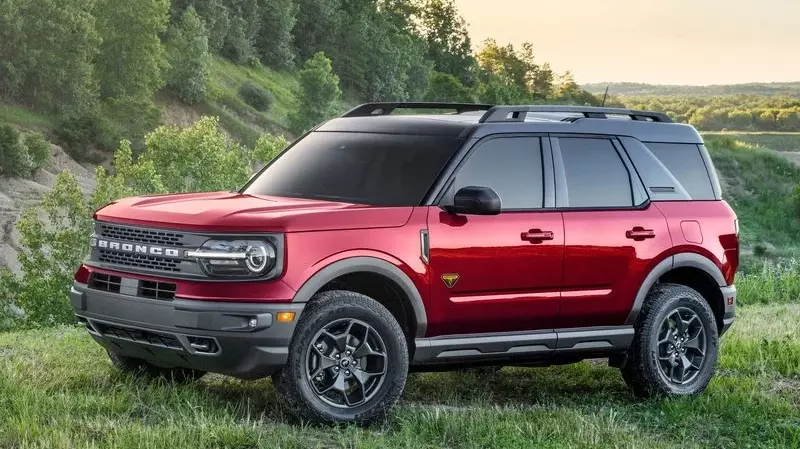 Under the hood, there is a 1.5-liter three-cylinder turbo engine with 181 horsepower, but a 245-hp turbo 2.0-liter four-cylinder is also available.
Despite its excellent off-road capabilities, the Ford Bronco Sport's fuel consumption is not as good as other cars with hybrid engines. It gets 25 mpg in the town and 28 mpg on the highway.
The Ford Branco Sport is a solid SUV with plenty of standard amenities, an iconic look, pleasant handling, and good off-road capabilities.
Hyundai Sonata Hybrid
Suppose you only need a simple, fuel-efficient, affordable, and comfortable vehicle to drive and don't need large cargo space or a car with off-road capabilities. In that case, I suggest you lock at the Hyundai Sonata Hybrid. This car stands out among its close rivals. It is one of the most excellent hybrid cars available today because of its superb cabin quality in its price range, much standard equipment, and excellent fuel consumption.
It is powered by a 2.0-liter four-cylinder engine and a 192-horsepower electric motor.
This engine gets 50 mpg in the city and 54 mpg on the highway. Overall, the Hyundai Sonata Hybrid is a force to be reckoned with, but it is not alone in this market. You might also consider the Honda Accord Hybrid and Toyota Camry Hybrid options.
They are both within the same price range. A cheaper Toyota Corolla Hybrid is also available. The Corolla Hybrid is a solid choice if you can compromise with slightly underpowered engine performance.
Ford F-Series
Some people require a vehicle with more cargo space, such as a pickup truck. There are many different pickup trucks on the market, each with benefits and drawbacks.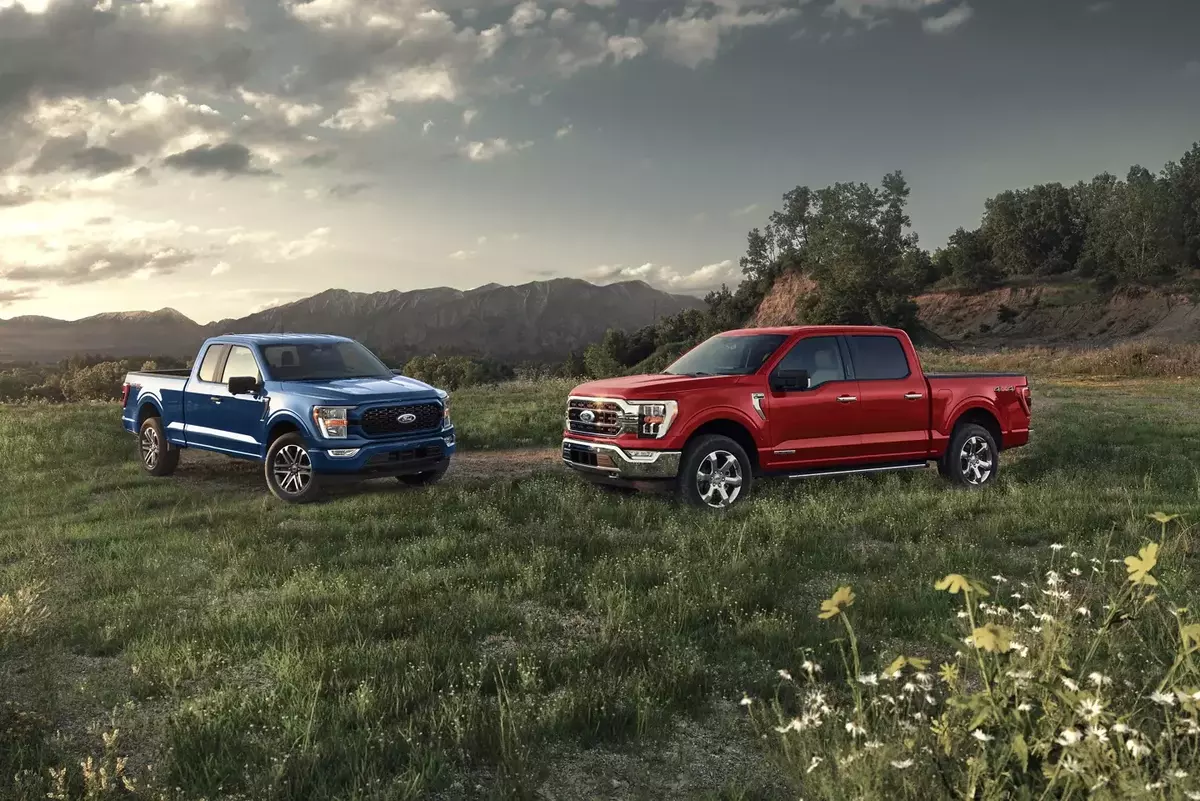 The Ford F-series, RAM 1500, Chevrolet Silverado 1500, and GMC Sierra 1500, to name a few, stand out. You can select whichever option best meets your requirements and budget.
If you have a bigger budget, the Rivian R1T is an electric pickup truck with a lot of power, reaching 835 horsepower—a 135-kWh battery powers the Rivian R1T, which can go 314 miles on a single charge.
You can also look into the Ford Maverick Hybrid, the world's smallest pickup truck.
Because the Maverick Hybrid is based on the Ford Bronco Sport's architecture, it is incredibly fuel-efficient, achieving 42 mpg in the city and 33 mpg on the highway.
Toyota Sienna
A minivan is a good option if you need a vehicle with a larger passenger capacity and cargo room but don't want to drive an SUV. The Toyota Sienna hybrid is one of the most excellent minivan options available today.
Yes, Toyota has decided to solely sell the Sienna with a hybrid powertrain starting in 2022, which I believe is positive.
This car uses a 2.5-liter four-cylinder gasoline engine with two electric motors and a continuously variable automatic transmission that produces 245 horsepower (CVT). The vehicle comes fitted with front-wheel drive as standard, but all-wheel drive is also available. You also should not forget the presence of sliding doors that are very useful in the Toyota Sienna.
Also available at a reduced price are the Honda Odyssey, Chrysler Pacifica, and Chrysler Voyager.
Conclusion
So, which is the best car to drive around in Florida?
It depends on your needs. Crossover SUVs are ideal for light off-roading. I propose the Hyundai Tucson Hybrid and the Honda CR-V Hybrid. The Toyota Highlander and Kia Sorento are good options if you require extra sitting space.