The search for peace and quiet is no longer limited to expensive and luxurious cars. It has now extended to non-luxury SUVs, which are more affordable. A quiet car interior that individuals once considered a luxury feature is what almost all drivers desire.
With most automakers recognizing the impact a quiet car interior has on the overall driving experience, they're investing in factors like powertrain entertainment, vibration damping, and sound insulation.
In 2023, many SUVs offer a quiet and peaceful driving experience without being expensive.
Let's look at the 12 non-luxury SUVs that offer a surprisingly quiet cabin environment.
Volkswagen Atlas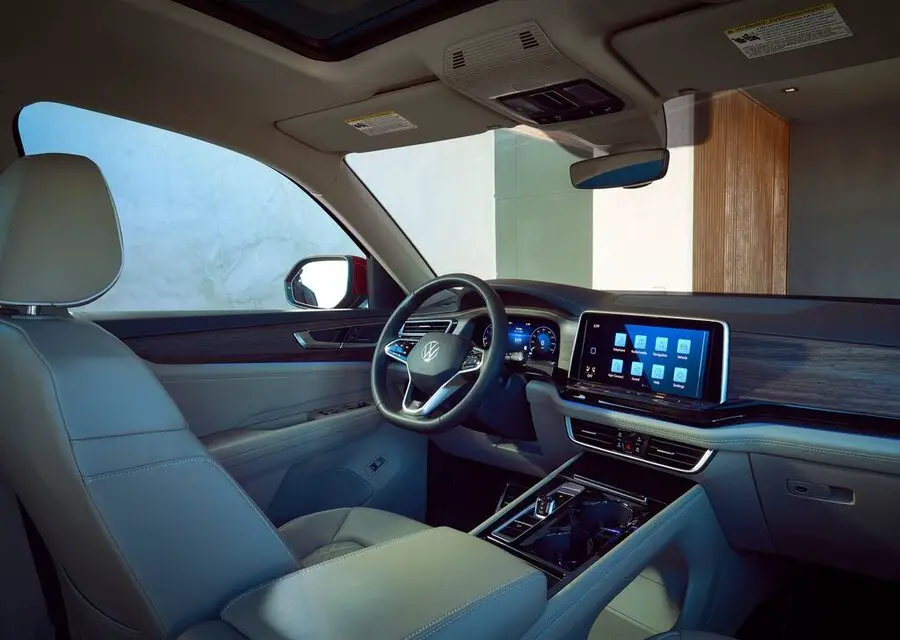 The Volkswagen Atlas has a spacious interior that is well-insulated from road noise.
With the car having a well-insulated cabin and a strong body, you can enjoy a quiet interior.
In addition, these features help block out noise from the outside world. While the standard tires commendably dampen road noise, upgrading to premium tires further elevates the Atlas's whisper-quiet ride.
Remember, the engine also hums with refined dignity that ensures all your conversations flow effortlessly and music resonates without the intrusion of external distractions.
Kia Telluride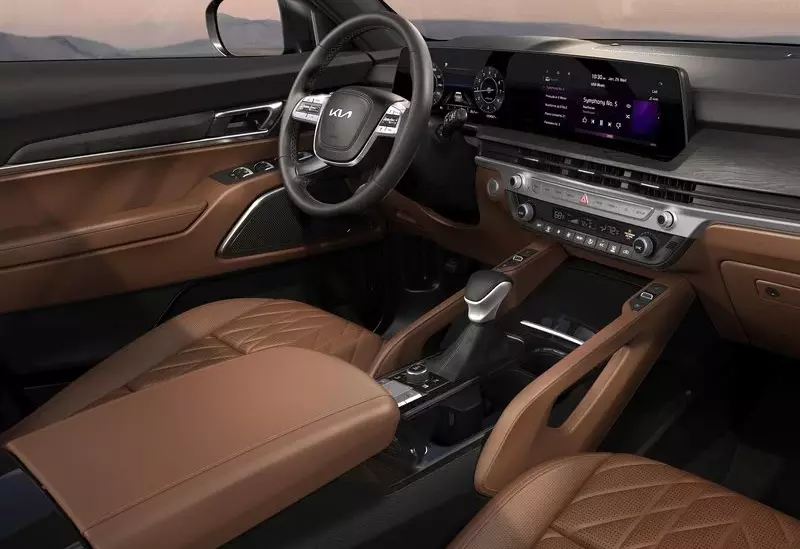 The Kia Telluride creates a peaceful environment for its passengers that keeps them away from the noise and chaos outside.
Inside the car, you can see the care automakers put into the design to make it look fancy. In addition, there's plenty of room for both your stuff and talking with others.
It's so quiet inside that even when you're driving fast on the highway, you can still enjoy the quietness. The way it drives makes it comfortable and smooth, even on bumpy roads.
Jeep Grand Cherokee L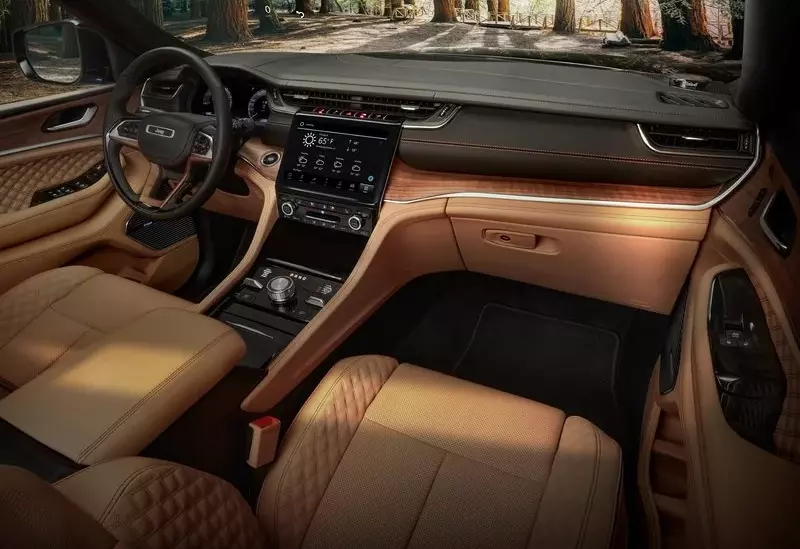 The Jeep Grand Cherokee L offers a surprising combination of rugged off-road capability and refined on-road manners.
Despite its off-road prowess, the Grand Cherokee L boasts an unexpectedly quiet and luxurious interior.
The cabin effectively blocks out noise and harshness from the outside world regardless of the terrain you're traversing.
These features allow for a comfortable and composed travel experience that belies in the adventurous spirit of SUVs.
Honda CR-V
The Honda CR-V is popular for being dependable and efficient. The latest generation takes it up a notch by adding a super quiet cabin.
Even when you're driving fast, it stays calm inside, with the engine and wind noise kept to a minimum.
While there is some road noise, you can address it and make it super quiet by switching quieter tires.
This switch goes perfectly with its easy handling and energetic yet efficient performance.
Chevrolet Traverse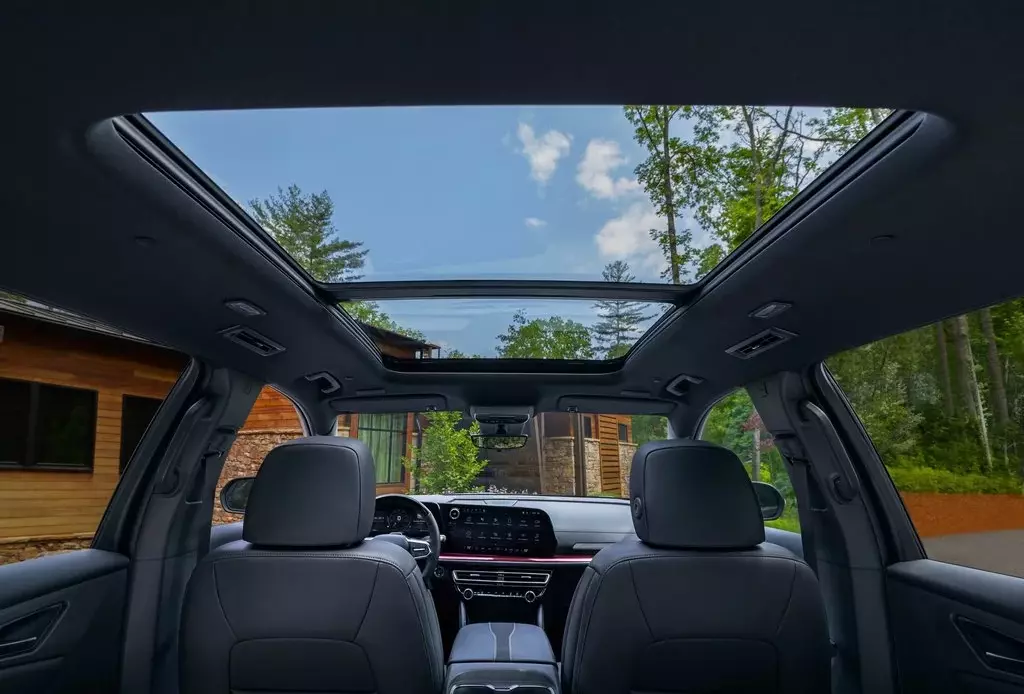 The Chevrolet Traverse is a spacious SUV that's perfect for families. Besides being a perfect car for families, its unexpected benefit is its impressively quiet interior.
The designers have done a great job of minimizing noise intrusion so that you can enjoy a serene journey even with the whole family on board.
Even though the Traverse doesn't use the most premium materials inside, its calm cabin is a testament to the non-luxury vehicle refinement advancements.
Ford Expedition
This SUV is popular for its imposing presence and spacious interior. What may surprise you about the Ford Expedition is its library-like calmness.
Whether navigating the bustling city streets or traversing vast highways, the Expedition envelops its passengers in a hushed atmosphere that rivals even the most luxurious vehicles.
The tranquillity inside the cabin sharply contrasts with the strong impression it delivers while on the road.
Hyundai Tucson
The Hyundai Tucson is a compact SUV that stands out for its surprising serenity.
The cabin showcases Hyundai's commitment to excellent sound engineering, where it quiets the city's noise.
The Hyundai Tucson's exceptional ability to minimize road and engine noise fosters a peaceful atmosphere, complemented by a cabin that seamlessly blends technological amenities and aesthetic appeal.
The Tucson delivers a remarkably comfortable and quiet ride, making it a popular choice for those who prioritize a serene driving experience.
Buick Enclave
The Buick Enclave stands out as the epitome of tranquility among mid-size SUVs. Its meticulously crafted cabin effectively filters out the distractions of the road.
Thus, it provides an atmosphere of hushed elegance that surpasses its price point. Each journey within the Enclave feels like a first-class travel experience rather than a mere drive on the road.
This serenity is complemented by a refined V6 engine that performs its duties with unwavering confidence.
With these features, the Buick Enclave has developed into an exceptional choice if you value silence and sophistication.
Toyota Highlander
The Toyota Highlander is a great example of Toyota's commitment to making comfortable and enjoyable vehicles.
With the vehicle's interior having a blend of traditional comfort and modern design, the vehicle boasts an acoustically refined environment.
The vehicle allows you and your family to converse without straining their voices.
While the features and the design suppress noise sources, upgrading to premium tires could elevate the Highlander's quiet ride to unparalleled levels.
KIA Sportage
With its dampening quality, the KIA Sportage defies all odds to block out the loud city noise. Thanks to its good engineering and quiet cabin, this vehicle creates a peaceful environment for everyone.
This dedication to quietness is part of a larger package that includes plenty of cargo space and a cutting-edge interior.
These features make it an excellent choice for city dwellers looking for a peaceful commute.
KIA EV6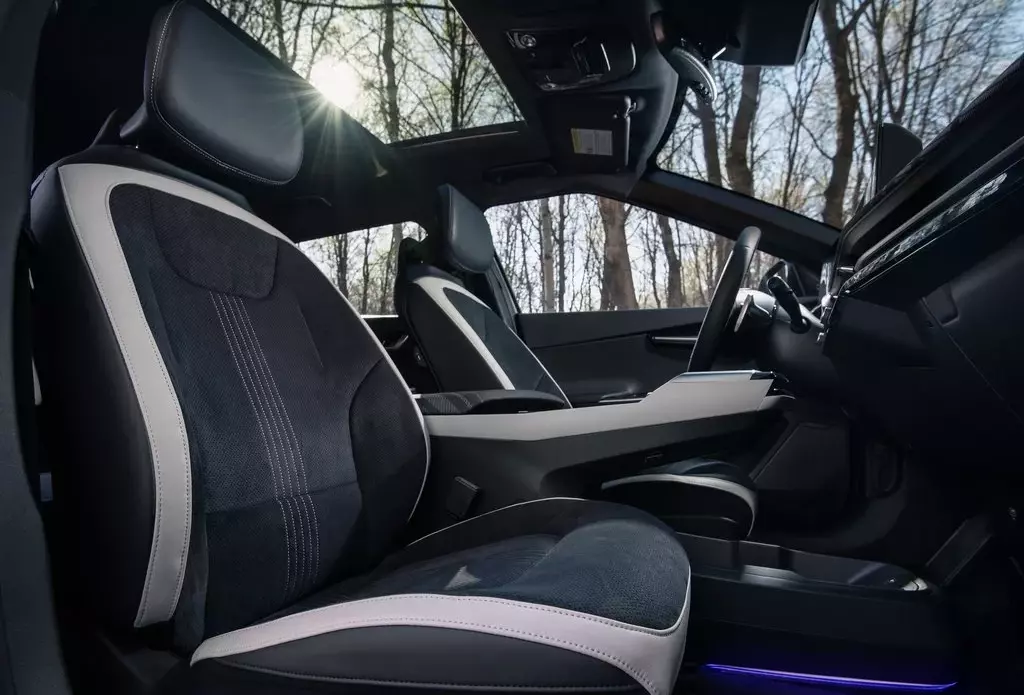 The KIA EV6 redefines the electric vehicle experience, where the lack of engine noise is just the start.
KIA Ev6's cabin is an oasis of tranquility. With numerous luxurious features, it allows the world outside to fade into a distant murmur, with only a gentle whisper of wind when driving at high speeds.
The EV6 demonstrates that electric vehicles are not only about environmental responsibility but also about enhancing your driving experience to new heights of serenity.
Ford Mustang Mach-E
The Ford Mustang Mach-E isn't just about its sporty looks. It brings a sense of calm to the world of electric SUVs.
This car shows that being quiet is a good thing. It helps you get away from the noisy outside world with its nearly silent engine and great soundproofing.
Besides being quiet, the Mach-E is also easy to drive and handles well. Don't forget that this car has a futuristic interior design. It's a top choice for people who want a peaceful but exciting driving experience.
Conclusion
Seeking a quiet cabin in your car is no longer limited to high-end models. These 12 non-luxury SUVs demonstrate that a peaceful driving atmosphere is now accessible to a wider range of people.
Whether you're an urban commuter or a family on a road trip, the advantages of a quiet interior are readily available, making your journey more relaxing.
What used to be a feature exclusive to luxury cars has become an affordable reality with the above SUVs.