Every person wishes to buy a reliable car. And now everyone aims to buy electric cars that don't require fuel, have low maintenance costs, and are environmentally clean. 3-row electric SUV cars are among the many electric vehicles in the market.
3-row SUVs provide ample interior space, passenger capacity, and expandable cargo. However, three-row SUVs typically have poor fuel economy, so electric SUVs appear to be game changers.
The Best 3-Row Electric SUVs
2023 Rivian R1S
Price: Starting at $75,000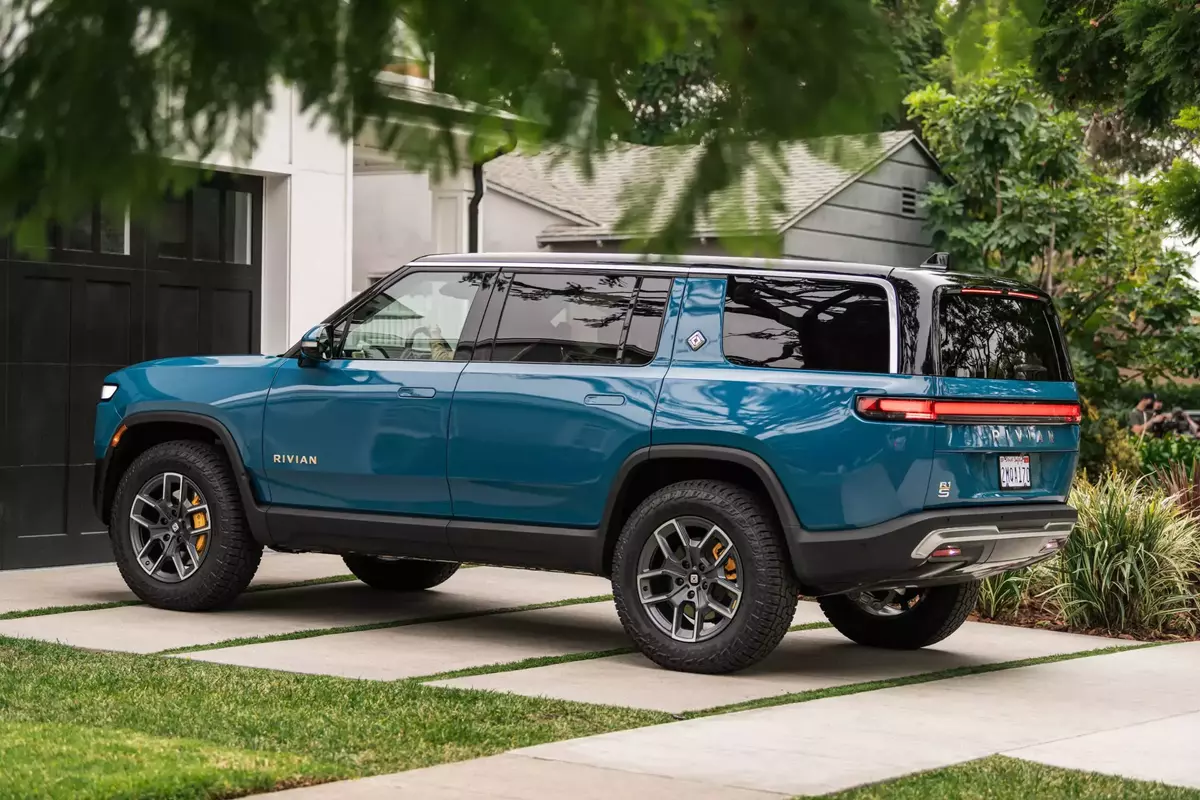 It's an excellent car to drive in different terrains due to its ability quad-motor model features.
It can give up to 15-inch ground clearance, and its picks speed of 60 mph within 3.1 seconds.
Its ground clearance capability makes it useful in several terrains. Its exterior is fancy, with a stylish design, wood trim, and beautiful leather seats.
You can drive it for 260 miles on one charge, but the large pack boosting can increase this to 316 miles.
2023 Tesla Model Y
Price: Starting at $65,990
It's one of the most common electric cars on the road today. It has a sitting capacity of 5-7 people and has upgraded several other features.
It has incredible speed and offers a wide driving range. It features a dual-motor setup, all-wheel drive (AWD), and a maximum driving range of 303 miles.
Another significant upgrade for the 2023 tesla model Y is the battery technology.
It's expected that the company will upgrade its battery to 4680 battery cells. This technology is expected to bring a lot of improvement to the new model but with a price.
The users of this model will also enjoy a convenient supercharging network and fast charging.
2023 Mercedes-Benz EQB
Price: Starting at $54,500
With this car, you will need to charge more often than other cars in its class.
The charge can only take you 250 miles before it dries up. It's equipped with a single electric motor that applies only to the front wheels.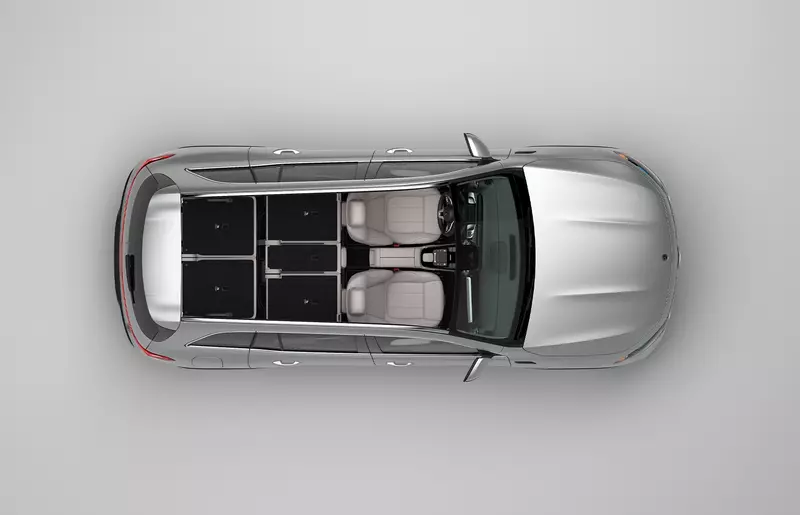 It comes in three models, EQB300, EQB250+, and EQB350. The three models work differently and have different battery life.
EQB300 has a range of 242 miles, EQB 250+ 250 miles, and EQB 350 227 miles. They can be charged with a DC cable or level 2 connection. DC connection can charge the battery in less than an hour.
2023 Tesla Model X
Price: $147,990 est
This is another spacious electric vehicle on the market. It can go up to 300 miles with a full charge.
Even though most of its old features will be retained, some good changes will be noticed in the new model.
To enjoy these new features, one must pay $112,590 for the base trim, while the plain trim will cost $130,590.
2023 Mercedes-Benz EQS SUV
Price: Starting at $104,400
Its interior is designed for a quality and comfortable ride due to its unique features. The three-row offers more space and can accommodate up to seven people.
The second role of the Mercedes Benz is electronically adjustable and can be adjusted by 5 inches, thus creating enough comfortable space.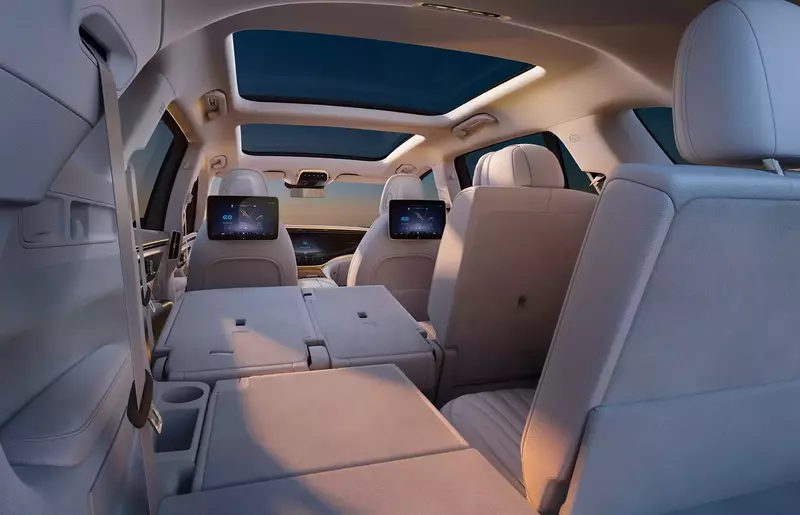 In addition, the interior of this car has two USB-C ports, heating and ventilation, comfortable headrests, and cupholders. It can travel for a distance of 285 miles before the next charge.
However, the good thing about this car is its charging speed which is 200 kW, taking less than an hour to charge fully.
2024 Kia EV9
The Kia EV9 is scheduled to hit the market in mid-2023, so this 3-row SUV is not available for purchase now. But is it worth the wait?
The EV9 is built on the Electric Global Modular Platform (E-GMP), just like its siblings, the Kia EV6 and Hyundai Ioniq5. Under the hood, a fairly powerful electric motor accelerates from 0-60mph in 5 seconds.
The battery capacity is about 240 kilowatts which gets an EPA-estimated 300 miles on a single charge.
The most interesting thing about the Kia EV9 is its price. The EV9 is set to be the first Full-Size Electric SUV with an affordable price, starting at around $50,000. Seems expensive? Try comparing it to the Rivian 1S or Tesla Model Y.
The Kia EV9 may not be released to the market yet, but with Kia's big name as a leading automotive manufacturer and with the estimated price tag, I think the Kia EV9 is worth the wait.
The Kia EV9 has a twin, the Hyundai Ioniq 9, which is also expected to arrive soon.
What to Look at When Buying Electric SUVs?
Buying your first SUV can be hectic. However, it would be best if you didn't go shopping before you knew what you want in an electric car and how an excellent electric car looks. Some of the considerations when buying an electric car include the following.
Charging Consideration
Your SUV car must be charged for you to drive it. But how do you charge your car once it runs out of charge? This is a good question you must ask yourself before you purchase your car.
If you are a homeowner, that won't be a big problem since you can install charging points in your home.
However, if you don't own a home, you need to consider how easy it is to find a charging point for your car.
Driving distance
You should look at your car's distance with a full charge. If you drive long distances, you must be sure the car will keep the charge throughout your journey.
Electric cars have different driving ranges, so you have to choose the one that fits you better.
Prices
Electric cars go at different prices. Some are cheap, while others are expensive. Therefore, you must have a budget and spend according to your capability.
Besides the initial buying price, you must also look at the maintenance cost of the electric car before buying it.
The type of vehicle. Each vehicle is different from the others. You should know the qualities of the car you are buying first to know whether you are making the right choice.
Final Words
Having reviewed the best 3-row electric SUV, buying the one with the features you love most and the one you love is essential.
Driving your dream car will give you more joy and improve the quality of your life. You must buy a car you can afford to maintain.
You Might Also Like: 9 Best Hybrid SUVs with 3rd Row Seating in 2023