You might be scared of the thought of driving an SUV when you are used to driving a sedan. However, you won't feel unnatural if you already know what to do when driving an SUV.
Is it hard to drive an SUV?
Nowadays, SUVs are equipped with multiple advanced features to make it easier for drivers. SUV is wider, taller, and heavier than sedans, which will make them a bit challenging to drive, especially for new drivers or people who were often driving sedans. So, driving an SUV is much easier than you think.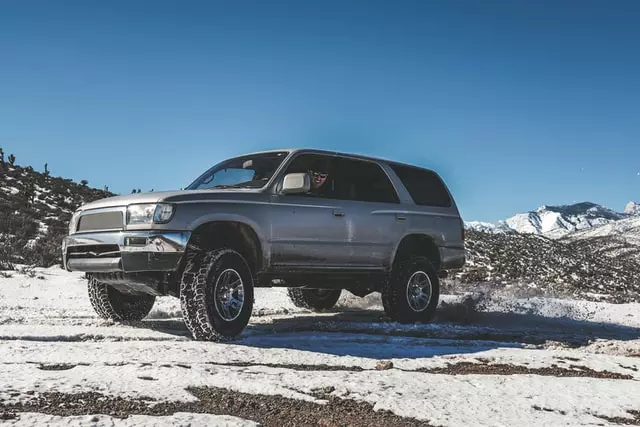 If you want to know more about driving an SUV and if they are harder to operate with, keep reading as you are in the right place.
The reasons why SUVs might be harder to drive
Reduced Low-Level Vision
SUVs' height offers you a much better view of the road, but it might also be much more challenging to see small kids and more minor things lying low, such as bicycles or low retaining walls.
There is also a good practice of walking around the perimeter of your SUV before you start driving, so you can always check for any possible hazards. Doing this can prevent you from having any accidents or reduce unnecessary damage to your vehicle.
Blind Zones
SUVs have more extensive blind zones to their rear and front than cars, your field of vision is reduced when you drive an SUV, and your difficulty is also great. SUVs are known to have a front blind zone of about five to ten feet. It is two to three times larger than sedans.
Parking
SUVs come with much bigger wheels, and they are longer than sedans. For these reasons, SUVs are more complex to park as your field of vision is reduced for your rear and front and less agile. A typical problem for people who use SUVs is their parking area.
Top Heavy
SUVs have a higher point of gravity, and they are much more top-heavy if you are going to compare them with sedans; for this reason, they are harder to drive. In addition, if you have a much higher point of gravity, it can be hard to maneuver in sharp corners, and there are higher chances of a rollover.
Is it easier to drive a car or SUV?
SUVs are more challenging to drive than cars as they are more extensive.
It also has a high point of gravity that will reduce the handling, making it more difficult for you to maneuver in tight spaces, and it comes with more extensive blind zones.
However, becoming a professional driver for an SUV is an accessible and attainable skill if you practice well.
Is an SUV good for a first-time driver?
SUVs and pick-ups might be a poor choice if you are a first-time driver, especially if you pick SUVs that don't come with any 4WD.
They are lighter in the back area, and as a result, they have a proclivity for fishtailing when panic stops or if the road is slippery. You can get around this by putting a few pounds of dead load in the bed (or cargo area) – or by investing in a 4WD SUV or pick-up truck.
Pick-ups or SUVs, especially with 4WD, are intrinsically less steady, extra tipsy, and take longer to stop – making them more unsafe for a newly licensed driver. When moving on to a specialty vehicle of any kind – whether that's an SUV, pick-up, or sports car – it's best to understand the fundamentals in a vehicle.
How to get used to driving an SUV?
Perfection comes from practice.
Before heading out over the road, be comfortable in your SUV. Then, to get acquainted with braking and handling, practice driving in a prominent, open location (including an empty parking lot) and various weather situations."
Keep It Simple
Any load, such as passengers, boosts the point of gravity of an SUV, increasing the likelihood of a rollover. So be careful when packing oversized items, particularly if you're traveling with others, and only use the roof rack if essential. Overloading can also lead to brake wear and strain, tire overheating, and an increased blowout chance.
Slow down
The handling of an SUV differs from that of a sedan with a lower body; it isn't built to make fast, tight turns. On curving roads, take it easy on the turns and slow down. In the rain and snow, drive extra cautiously.
Give yourself plenty of room
Driving posture in an SUV provides excellent road visibility; drivers of small vehicles may find it difficult to see around you. Others behind you, for instance, might not get much notice that you're about to come to a halt. Improving your distance will help you make fewer abrupt stops, which can save you from being rear-ended.
Keep an eye on the mirrors
Reduce sight zones on both sides, which may need moving mirrors farther than in a car. Remember that it may be more difficult to see anything closer to the ground; before backing up, make sure nothing or nobody is behind you.
Avoid jerking motions.
By avoiding overcorrecting with the steering wheel, you can help reduce the risk of rollover crashes. Instead, try to steer as smoothly as possible in an emergency.
Which SUV is easiest to drive?
For several reasons, certain SUVs are better to drive than others. Here is some SUV that drives like a car, which is comfy and super practical.
The Lincoln Navigator is the king of today's large SUVs. It costs no less than $76,000, quite expensive. You will get an SUV with many advanced features at a high price, such as Activeglide, which allows you to operate the car hands-free. There is also Intelligent Adaptive Cruise Control, Adaptive Suspension, Pre-Collision Assist with Automatic Emergency Braking including Pedestrian Detection. You name it.
Despite its large size, which can be intimidating for new drivers, the Lincoln Navigator is a very easy-to-drive SUV with various features.
Chevrolet Traverse
The Chevrolet Traverse is a full-size SUV that is very popular. Aside from having plenty of cargo space and good fuel economy.
The Chevrolet Traverse is equipped with the latest safety features as standard in terms of safety features. Such as Lane Keep Assist, Following Distance Indicator, Intellibeam Auto High Beam Assist, Automatic Emergency Braking, Front Pedestrian Braking, and many more.
All of the features I just mentioned will undoubtedly make new drivers happy. It's never been easier to operate an SUV.
The Teen Driver mode on this Chevrolet Traverse is the most exciting feature. You can already imagine how simple it is to drive one of these SUVs, can't you?
Kia Soul
Kia Soul is a very attractive subcompact SUV. It can be seen from the exterior design, with a boxy design that makes it stand out among its competitors.
Kia Soul is very practical. Although its size is relatively small for an SUV, it has a reasonably spacious interior, even the most spacious in its class. Regarding safety, the Kia Soul was awarded a Top Safety Pick designation by the IIHS.
The price is also very reasonable, starting at $19,290. The Kia Soul may be the best SUV under $20,000 on the market.
2022 Subaru Forester
The Subaru Forester is also a much simpler SUV to drive because of its outstanding handling, outstanding visibility, and cutting-edge technology.
The Forester's superb visibility is due to its slender pillars flanking tall windows all around and in the rear, as well as a high seating position. Furthermore, Subaru's EyeSight technology is now included in cars released after 2019.
Toyota RAV4
Another excellent option when looking for an SUV that makes driving a little more straightforward is the Toyota Rav4, one of the best-selling SUVs. Again, it's owing to the Rav4's superb handling as well as its exceptional outward visibility.
The Rav4 has side mirrors located on the doors for better visibility to the car's front corners and big windows to give the driver a better vision. The Rav4 also includes systems such as blind-spot detection, which helps make lane changing safer and more accessible.
Final Word
If you are a new driver, handling an SUV might not be easy. However, several SUVs on the market would perfectly fit anybody, even if you are a new driver. There are also ways listed above to know how to handle SUVs easily.