Vermont is a beautiful state in the northeastern United States. It is known for its breathtaking wooded landscapes with plenty of activities to enjoy despite the cold weather. Being the 7th coldest state in the country, you would expect that snow falls all year round.
However, the amount of snow varies from month to month. It is advised that you exercise caution when driving on Vermont roads snow roads that are mostly in mountain areas. To enjoy driving in Vermont, settle for a car with good performance.
So, What are the best cars for driving in Vermont?
In general, a car with front-wheel drive is fine, but if you plan to drive up in the steeper parts of the state, you might need an AWD or 4WD with a good pair of snow tires.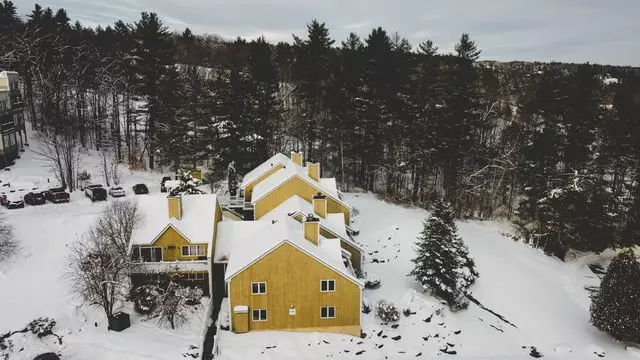 Here are the top ten vehicles that will make driving in this state a breeze.
Subaru Forester
Subaru is famous for its affordable, fuel-efficient, reliable, and decent on difficult roads, thanks to its symmetrical all-wheel drive. It is a common option in Vermont, and some even call it their national car.
I would wholeheartedly recommend a Subaru Forester. The Subaru Forester comes standard with all-wheel drive to handle roads with hilly and snowy roads.
Subaru has no trouble getting through deep snow in the winter, with a ground clearance of 8.7 inches and 9.2 inches on the Wilderness model.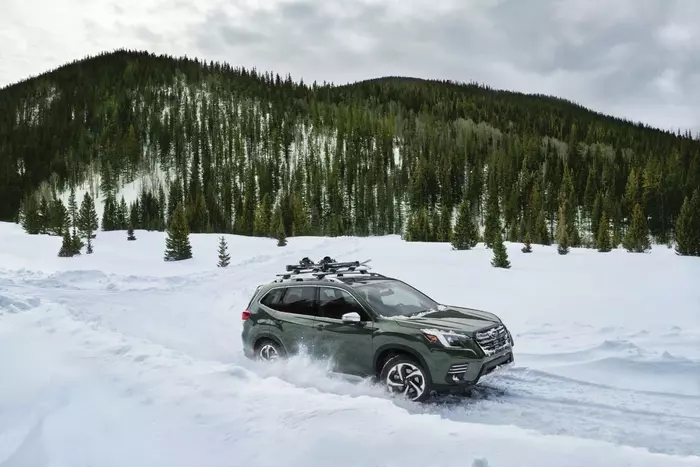 The Subaru Forester is a reliable SUV; J.D. Power gave this SUV a high rating in terms of reliability. With 181 horsepower, It is very fuel-efficient, getting at 26 mpg in town and 33 mpg on the highway.
In addition to the Subaru Forester, the Subaru Ascent and Subaru Outback are also good options for Vermont.
Toyota Rav4
This Rav4 is ideal for driving in Vermont for a variety of reasons, it has standard AWD, high ground clearance, great safety features, excellent handling, and a roomy interior made of high-quality materials.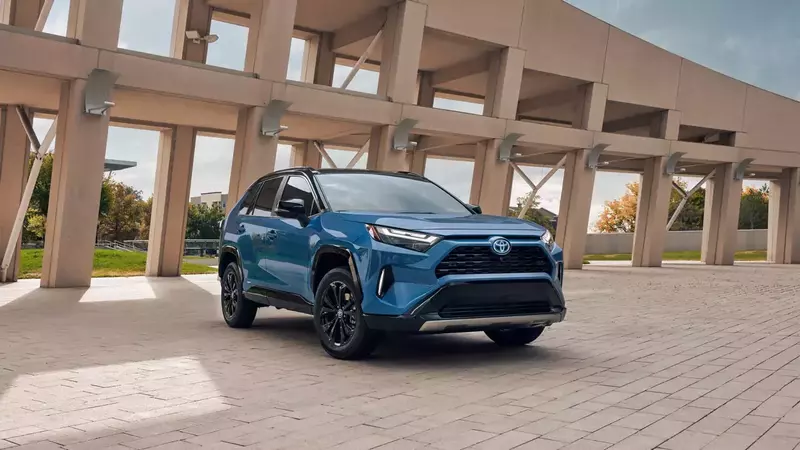 In addition, Toyota is a dependable brand. Get yourself the hybrid variant as it's more fuel-efficient, getting at 41 mpg in the city and 38 mpg on the highway. It also has a stronger engine with up to 219 horsepower that can handle all terrain.
Honda CR-V Hybrid
You can also think about getting a Honda CR-V hybrid as a car for Vermont. The Honda CR-V comes standard with a Real-Time All-Wheel Drive system and Traction Control to keep you stable on slick roads during winter.
Many people are familiar with the Honda CR-V. It first showed up in the market in 1997 and has remained a best seller since.
Now there's a hybrid version that makes power better and uses less gas. The CR-V is also known for having a roomy, comfortable interior and a lot of space for cargo. This hybrid version has all of those things, too.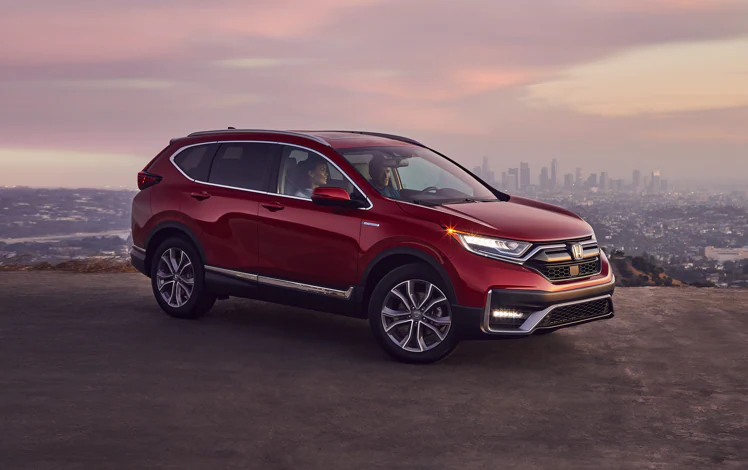 Good engine performance is balanced by low fuel consumption. In terms of fuel efficiency, the Honda CR-V Hybrid outperforms several competitors, achieving 40 mpg in the city and 35 mpg on the highway.
Kia Telluride
The Kia Telluride is one of the best midsize SUVs on the market right now, and it seems like a great choice for people in Vermont who need a vehicle with a large interior that can fit 7-to 8 people.
The Kia Telluride has a lot going on to be the best in its class. It has a spacious cabin with high-quality materials, a long list of standard features, ample cargo space, strong engine power, and good fuel economy.
Kia Telluride has two drive systems: AWD and FWD. I strongly advise you to get the AWD version for Vermont.
The reason is obvious: it will be helpful on icy roads. But if you have an issue with your budget, the FWD version is fine.
If equipped with a good set of winter tires, any Kia Telluride model will easily handle snowy roads.
Toyota Highlander Hybrid
The Toyota Highlander Hybrid is another hybrid vehicle that is suitable for Vermont.
You may be wondering why I like hybrid cars even though they are more expensive than standard models. That's because hybrid vehicles have lower fuel consumption, which is clearly a long-term benefit for owners, given the skyrocketing price of gasoline day by day.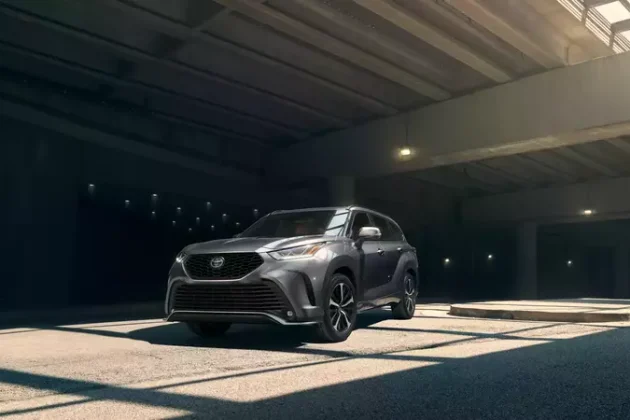 The Toyota Highlander Hybrid comes with a spacious interior, accommodating up to 8 passengers. It has excellent cabin materials and is also equipped with complete standard features.
Under the hood, a 2.5-liter four-cylinder engine and two electric motors combine to produce 243 horsepower.
As a three-row SUV, the Highlander's hybrid fuel consumption is quite good, reaching 36 mpg in the city and 35 mpg on the highway.
Hyundai Tucson Hybrid
This Korean-made car just like the Kia is full of standard features at an affordable price. Hyundai Tucson, along with several other well-known brands such as Honda, is rated the best.
The Hyundai Tucson is in the top position as the Best Hybrid SUV along with several other big names such as the Honda CR-V Hybrid, Toyota Rav4 Hybrid, Ford Explorer Hybrid, and Subaru Crosstrek Hybrid.
So it's no surprise that I recommend the Tucson hybrid for driving in Vermont, particularly for those who prefer compact and stylish vehicles.
Under the hood, a 1.6L Turbo 4-cylinder engine and electric motor combine to produce 226 horsepower. It gets 37 mpg in the city and 36 mpg on the highway, which is great for an All-wheel drive crossover.
Ford Maverick
You can also drive a pick-up truck if you don't want to drive an SUV. The Ford Maverick is one of the small pick-up trucks that caught my attention.
Ford Maverick is a small pickup truck released in 2021 and comes with a hybrid engine and boasts of its fuel efficiency of 40 mpg in the city and 33 mpg on the highway making it better than some SUVs.
It has a 2.5-liter four-cylinder engine and an electric motor to complement the Vermont lifestyle. With a CVT transmission and front-wheel drive, the engine produces 191 horsepower. You can get an all-wheel drive model for better traction, which is especially helpful for snow-covered Vermont roads.
There are other small pickup trucks on the market besides the Ford Maverick. Honda Ridgeline, Chevrolet Colorado, Ford Ranger, GMC Canyon, and Toyota Tacoma are a few other big names. You can choose whatever you want, but the Ford Maverick is the best choice if fuel economy is important to you.
Fullsize Pickup Truck (Toyota Tundra & Ford F-150)
If you need a vehicle that can haul and carry more, but a compact pickup truck doesn't meet your needs, you can look at full-size pickup trucks like the RAM 1500, Ford F-150, and Toyota Tundra.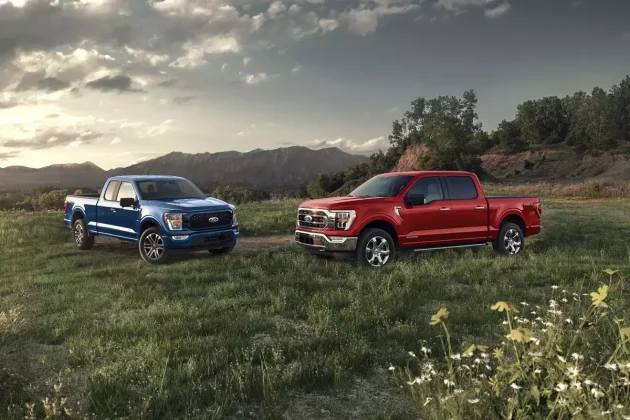 Especially the Ford F-150, an American pickup truck has been a best seller in Vermont for a long time. This means that the F-150 has met most people's needs in Vermont. In addition to Vermont, the F150 has become an idol in several states with high snow intensity and hilly road conditions, such as Alaska and North Dakota.
The latest model (2023 MY) comes with a wide selection of engines. Towing and payload capacity was superior to its competitors, but sadly, Ford discontinued the Diesel engine.
Furthermore, the Toyota Tundra comes with a long-standing reputation. Toyota products are well-known for their reliability. Some models can even last up to more than 250,000 miles.
There is also a RAM 1500, which has outstanding cabin quality that is superior to its competitors. Aside from the luxurious interior, the RAM 1500 is also easy to drive and has an easy-to-use infotainment system.
Almost all full-size pickup trucks mentioned above come with an equally powerful engine; you need to pay attention to the drive system.
I highly recommend getting a model with 4WD for the Vermont lifestyle because choosing an RWD model will get you in trouble when the roads are covered in snow or when crossing muddy roads.
Toyota Sienna
What a car with a large cabin and powerful engine but not an SUV? A Toyota Sienna can really do well in Vermont with its powerful engine and all-wheel drive. It is the only minivan available with a hybrid engine and all-wheel drive.
Today, the Toyota Sienna is the only hybrid minivan available with all-wheel drive. Despite its high price, it is simple to drive, gets good gas mileage, and has a spacious interior with high-quality cabin materials.
You can also see the Chrysler Pacifica Hybrid along with the Toyota Sienna. It costs a lot more than the Toyota Sienna, but it has more features, a more powerful engine, and a better-quality interior.
Subaru Legacy
A Subaru Legacy is a good option when you still want to dive into a Sedan. It has quite a low price tag for its class with advantages such as good cabin quality, full-featured standards, and, most importantly, all-wheel drive.
The Subaru Legacy comes with a relatively low base price for its class. However, the Legacy still brings a lot of positives with it, including good cabin quality, full-featured standards, and most importantly, All-wheel drive that comes as standard.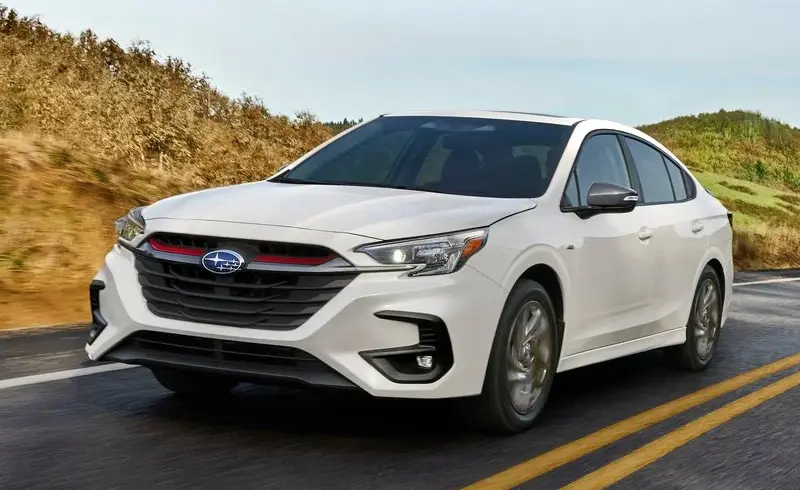 Under the hood is a 2.5-liter four-cylinder engine that produces 182 horsepower, enough for daily needs. Fuel consumption is pretty good, with 27 mpg in the city and 35 mpg on the highway.
Along with the Subaru Legacy, you can also see the Toyota Camry, which is known for being reliable. The Camry's base price is slightly higher than the Subaru Legacy's, but it has a more powerful engine, better handling, and a bigger cabin. All-wheel drive is also still available as an option.
Conclusion
When you live in a snowy, mountainous place like Vermont, Maine, Colorado, or Alaska, one of the most important things to consider is how well the car can handle snow-covered roads. Then you should think about what you need and what you want to do with the car.
If you need a car with a big cabin and a lot of space for cargo, an SUV is a great choice. A pickup truck is the best choice if you need a car that can carry many things and has 4WD to go into rural areas.
You Might Also Like: