BMW cars are known for their reliability in winter, but some models truly excel in these conditions. On the other hand, some models require improvements and are not recommended for driving on slippery surfaces, especially during the winter season.
So, are BMWs reliable in winter?
BMW vehicles equipped with xDrive demonstrate exceptional performance on snow and icy roads. xDrive is BMW's advanced all-wheel-drive system, equipped with technology that effectively manages traction to prevent the vehicle from slipping on slippery surfaces.
In this article, I will explore the best BMWs for winter and snow driving, helping you decide when to select your next vehicle. Whether you're looking for a compact SUV, a luxury sedan, or a powerful SUV, BMW has something to offer for every winter enthusiast. Let's delve into the factors to consider and the top BMW models for conquering winter's challenges.
X1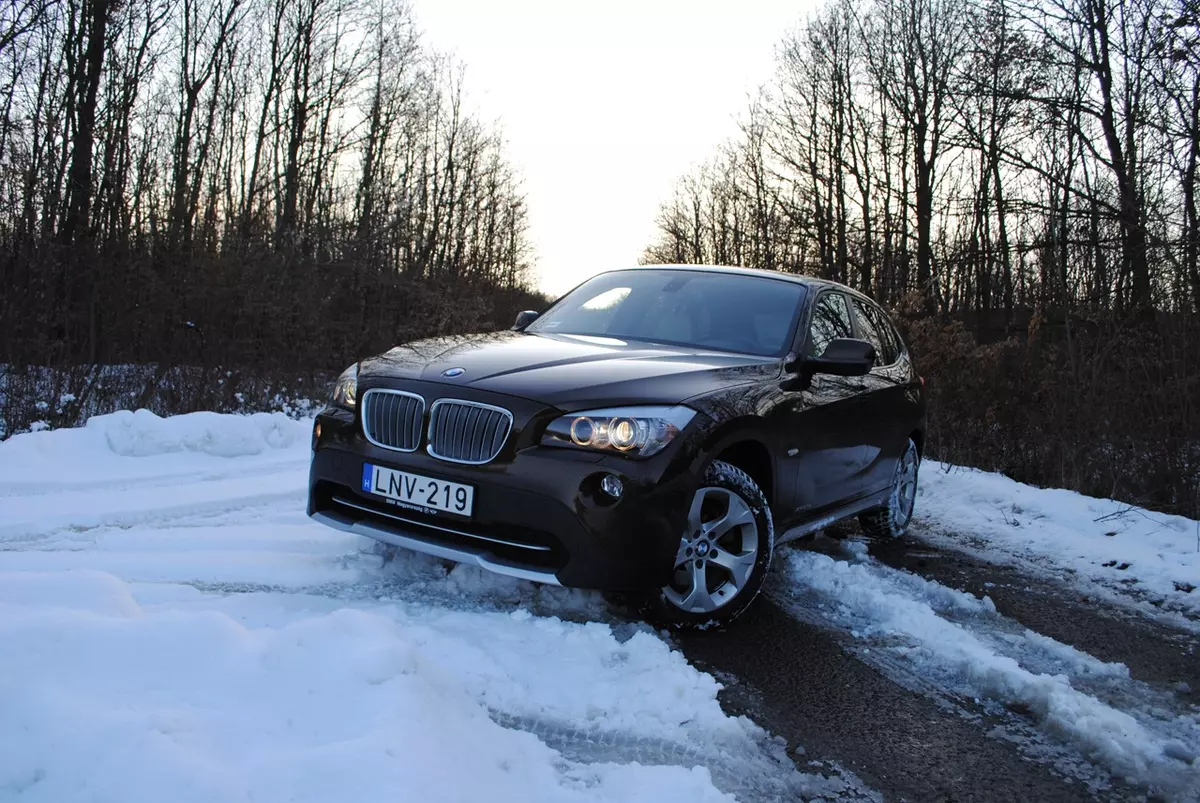 The BMW X1 is an SUV that not only offers a wealth of features in a compact package but is also highly reliable for driving on challenging roads, such as slippery surfaces in winter, or for light off-roading.
Equipped with the xDrive all-wheel-drive system as standard and a 7.2-inch ground clearance, it is imposing on snowy roads. However, pairing it with winter tires is advisable for optimal winter performance.
The X1's compact size provides another advantage, allowing it to maneuver nimbly in tight spaces. This agility is especially useful when navigating slippery city streets or crowded parking lots.
Standard safety features include Forward Collision Warning, Rain-Sensing Windshield Wipers, Lane Departure Warning, and Automatic High-Beam Headlights. Additionally, the X1 features excellent Adaptive Headlights, a crucial asset when driving in a snowstorm, where visibility can become severely limited.
Other comfort features like heated seats and a heated steering wheel are also available in the X1, ensuring you stay warm and comfortable during winter drives.
I have written a more detailed review of the X1's performance on snow. You can read it here.
X3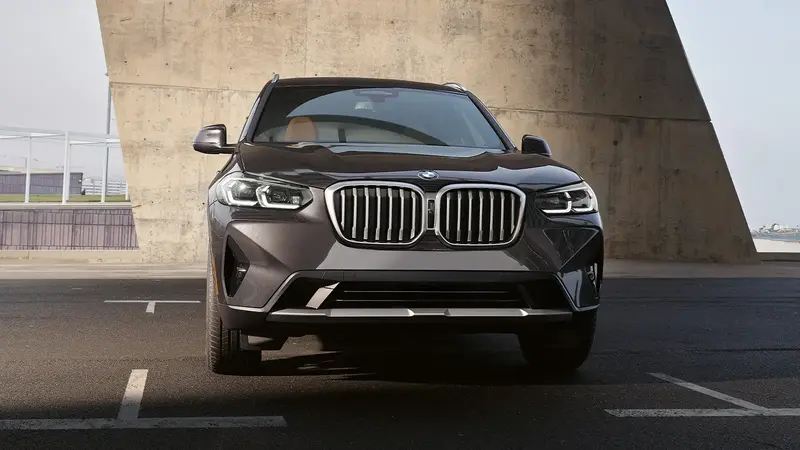 With a slightly larger size and a more powerful engine than the X1, the X3 is a great choice if you're in the market for a compact SUV.
Is the BMW X3 good in snow?
The BMW X3, especially the xDrive30i and M40i models equipped with all-wheel drive, performs admirably in snowy conditions. The X3 can confidently navigate light to medium snow and icy roads, provided you equip it with a good set of winter tires.
In addition to AWD, the X3 boasts 8 inches of ground clearance, which is typically sufficient for handling most snow-covered, unplowed roads. Moreover, the X3 comes equipped with a range of features that prove invaluable when driving in winter, including Traction Control, Dynamic Stability Control (DSC), Anti-Lock Braking System, Electronic Brake Force Distribution, and Hill Descent Control.
Another convenient feature of the BMW X3 is its Heated Side Mirrors. During winter, when mirrors can become obscured by ice or condensation, this feature eliminates the need for manual cleaning.
Heated Seats and a Heated Steering Wheel are also available to ensure the driver's comfort during cold weather.
In summary, the BMW X3 is a reliable vehicle when winter arrives. While it comes at a slightly higher price than the X1, the X3 offers additional features, including a more potent engine, making it a compelling option for those seeking a compact SUV that excels in winter conditions.
X5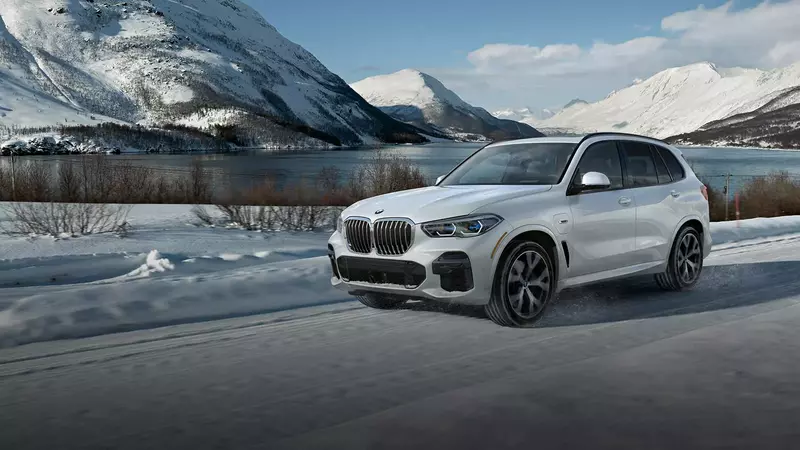 The BMW X5 could arguably be the best on the list when it comes to snow driving. In my experience, the X5 can handle winter conditions like a true champion.
The BMW X5 is a solid choice if you're in the market for a midsize SUV that offers not only luxury and power but also reliability in all conditions, including winter.
The BMW X5 effortlessly navigates snow and ice-covered roads, thanks to its 8.5 inches of ground clearance, enabling it to easily handle light to moderate winter conditions. Moreover, the latest model even offers the option of air suspension, allowing the X5's ground clearance to be increased by up to 10 inches at the push of a button.
Similar to other BMW SUVs, the BMW X5 comes equipped with the xDrive all-wheel-drive system. As expected, xDrive performs admirably in managing traction needs to adapt to changing road conditions. The X5 also has a dedicated driving mode for snow. By selecting this mode, the vehicle will automatically adjust the power and traction to suit slippery roads due to snow and ice.
With a combination of advanced safety features, ample ground clearance, the xDrive system, and comfort features like heated seats, I have no complaints about the X5's performance in winter.
Nevertheless, as I've consistently emphasized, adding a good pair of winter tires can only achieve the best winter performance for any vehicle. Equipped with winter tires, winter conditions pose no obstacle to the X5.
X7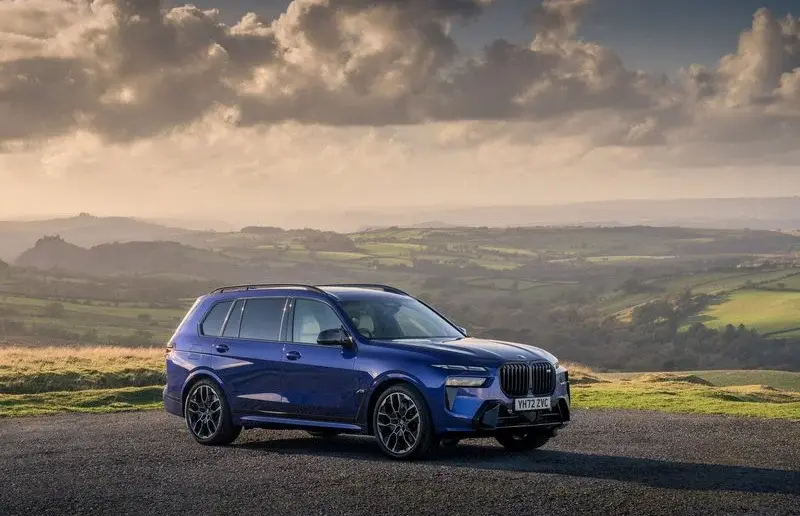 The BMW X7 is a full-size SUV with seven seats. Being a large SUV, the X7 offers advantages that smaller vehicles lack when driving in snow.
The BMW X7 boasts substantial dimensions, stretching to 17 feet long and weighing 5,986 pounds. Its considerable weight provides the X7 with excellent traction on icy roads, reducing the risk of wheel spin caused by slippery conditions.
As a flagship model, it's no surprise to find the X7 equipped with the brand's premium features. The latest model offers a spacious, comfortable interior with a powerful engine.
With all-wheel drive as a standard feature, the X7 also includes various driving modes, including snow mode. In this mode, the system automatically adjusts to the road conditions.
Do you need winter tires for the X7?
Winter tires are highly recommended to maximize the X7's performance in the snow. However, it's worth noting that the X7's stock tires are surprisingly good. Some friends have reported successfully navigating through winter with over 6 inches of snow on the road using the stock tires without any issues.
In conclusion, priced at over $100,000, the BMW X7 offers a luxurious and dependable option for winter driving.
5-Series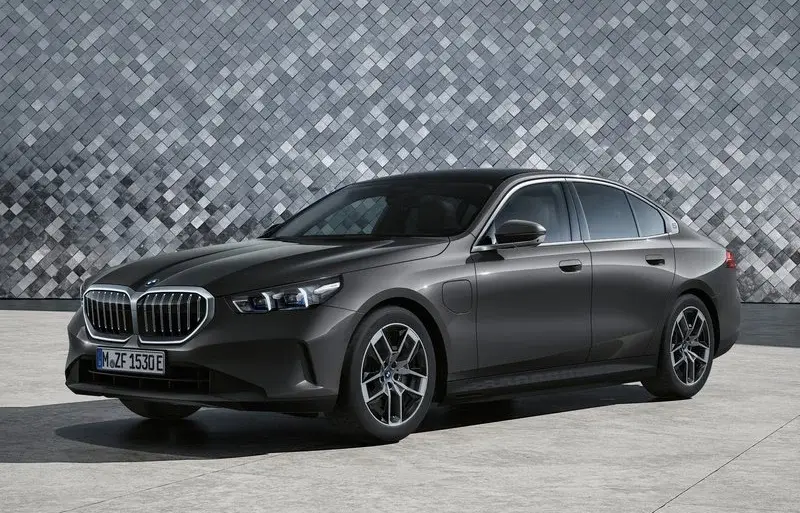 SUVs excel in winter driving, thanks to their high ground clearance, enabling them to tackle deep snow. However, only some require an SUV, as some opt for sedans for comfort and more.
This is where the BMW 5-Series steps in to cater to the needs of individuals seeking a sedan that offers comfort, luxury, and reliability when winter sets in.
Is the BMW 5 Series good in snow?
The BMW 5 Series performs admirably in light to moderate snow conditions thanks to all-wheel drive, traction control, ground clearance of over 5 inches, and winter tires.