Electric cars have many advantages over gasoline-powered vehicles.
Some of the reasons these cars outshine traditional vehicles are; they are environmentally friendly since they don't release hazardous gases, don't produce noise, and have fewer moving parts.
You can charge these vehicles at home, so you don't have to make several trips to the gas station. In addition, they are economical over the long run, for you won't spend on fuel.
In this article, I will highlight some of the best electric cars and SUVs with excellent performance and quality that are affordable.
2023 Chevrolet Bolt EV
Price: $26,500 MSRP
Class: Small Hatchback
Seat: 5
Chevy Bolt is the most affordable electric car in the United States. Charging this vehicle is easy since you can charge it at home or a gas station in case you run out of charge while traveling.
It has a dual-level charge cord that helps you to switch from level 1 (12-volt) to level 2 (240-volt). It can go for 259 miles on a full charge, and its battery lasts 6 to 10 years.
You can charge this vehicle within 2 hours using a level 3 charger or 9 hours using a level 2 charger.
Nissan Leaf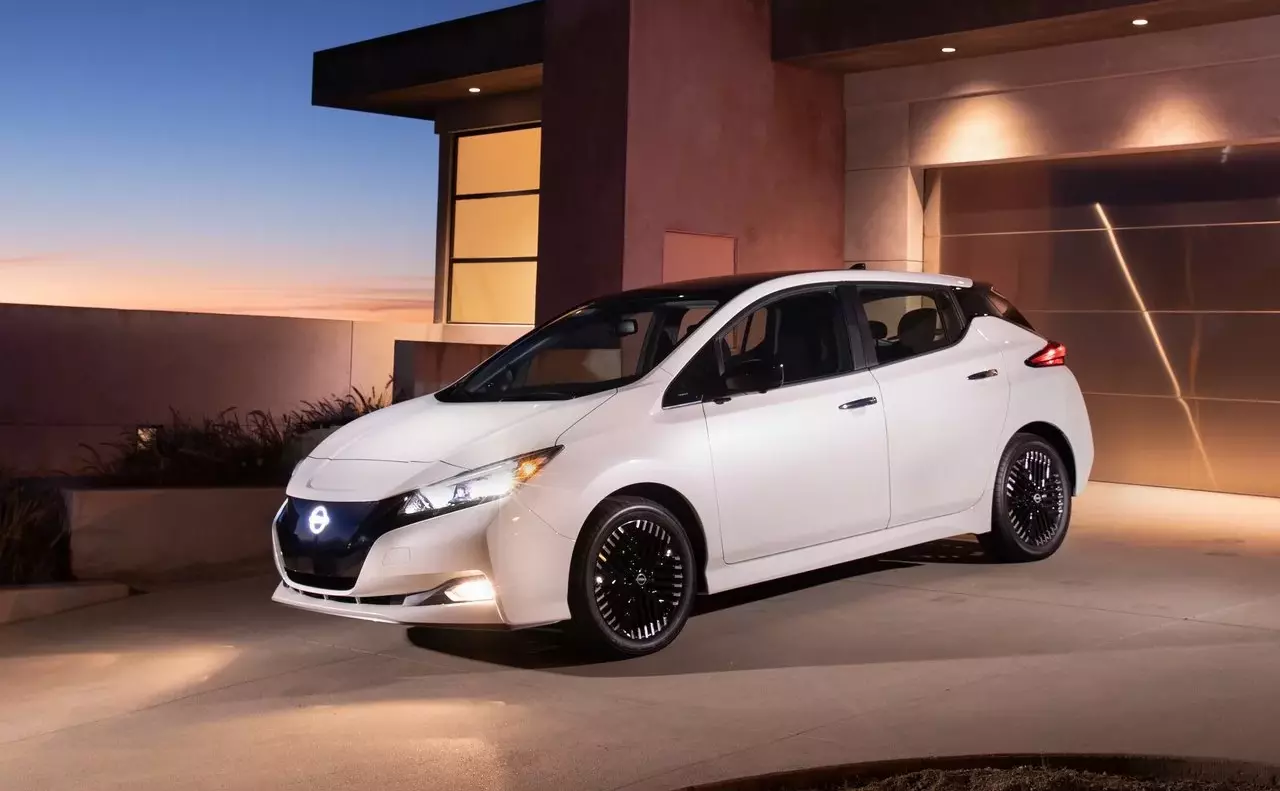 Price: $28,040 MSRP
Class: Small Hatchback
Seat: 5
The Nissan leaf is a very comfortable driving car and offers good entertainment.
It is a good vehicle for those who are after affordability. It can go 149 to 212 miles before the next charge, so if you drive for short distances, this will be an ideal car for you.
It has a 40 kWh battery pack (60 kWh is available) and 147 horsepower. When using a 240-volt outlet or level 2 charger, this car can reach a full charge in 8 hours and 2.5 days for a 120-volt or a level 1 charger.
You can charge your vehicle at home or in a public gas station. The lifespan of a 2023 Nissan leaf battery is 8 to 10 years, but this can reduce due to various factors like how often you fast charge it while driving in high temperatures, etc.
Charging it can cost around $600 annually, cheaper than fuel. You can get this car for $28,040.
2023 Chevrolet Bolt EUV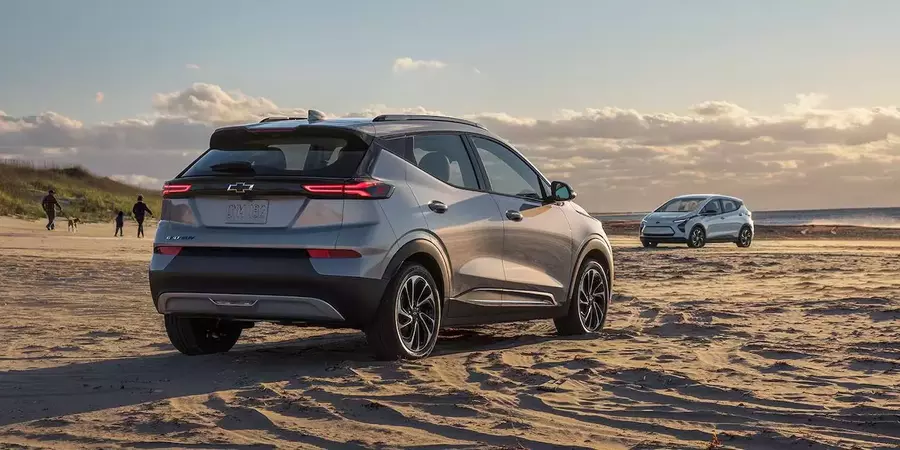 Price: $27,200 MSRP
Class: Crossover SUV
Seat: 5
Chevrolet bolt EUV features a 65.0 kWh battery pack; you can drive it for 247 miles on a full charge. Through regenerative braking, you can increase the bolt EUVs range.
It has a speed of 60 mph and a 20-hp electric motor and has three charging options like most rivals, 120-volt, 240-volt, and DC fast charging.
120-volt is the slowest charging method, but the DC fast charge can take just 90 minutes to charge fully.
In general, the Chevrolet Bolt EUV is an electric crossover that is worth buying. With the most affordable price in its class, it still offers a good driving range, is fun to drive, good looking, and includes a spacious interior and many features.
MINI Electric Hardtop
Price: $29,900 MSRP
Class: Small Hatchback
Seat: 4
Its 28.9 kWh battery gives it a range of 110 miles, so it's only fit for very short distances. It has 181 horsepower and 199 pound-feet of torque.
Though a small car, it has a speed of 60 mph in 6.1 seconds, making it the speediest small car compared to its rivals.
It has dual-zone climate control, which helps you set the temperature to maximize the battery life and use less energy, maximizing the miles to be traveled before the next charge.
You can see the battery charge and miles through a digital gauge cluster. Level 1 AC charger can charge 2% per hour, level 2 AC charges 20% per hour, and level 3 fast DC charges 80% in 36 minutes.
Hyundai Kona EV
Price: $33,550 MSRP
Class: Subcompact SUV
Seat: 5
If you are looking for a car worth every coin, this is the car you need. Driving is fun and can take 250 miles before you charge it.
Has a 150-kW electric motor, a battery of 64-kWh, and a horsepower of 201 with a torque of 295 pound-feet.
You can charge it at home or in a public gas station using a 240-volt or a Dc fast charge. It takes 9 hours and 15 minutes to a full charge using a 2-level charger and less than 2 hours for a Dc fast charge.
2023 Kia Niro EV
Price: $39,450 MSRP
Class: Subcompact SUV
Seat: 5
Kia Niro EV retails for $39,450, which is affordable for the average person who is not after luxury.
Its 64.8-kWh battery gives you a driving range of up to 253 miles and lasts 10 years, depending on the use. You can charge it with a level 2 charger for less than 7 hours and a level 3 fast DC charger in less than an hour.
In addition to its fast engine and good driving range, the Kia Niro EV offers very good interior quality.
The cabin materials are made of high-quality materials; I would even say that it is better than the Tesla base model.
Additionally, the cargo capacity is impressive for a small car, and the seats are spacious and comfortable.
Tesla Model 3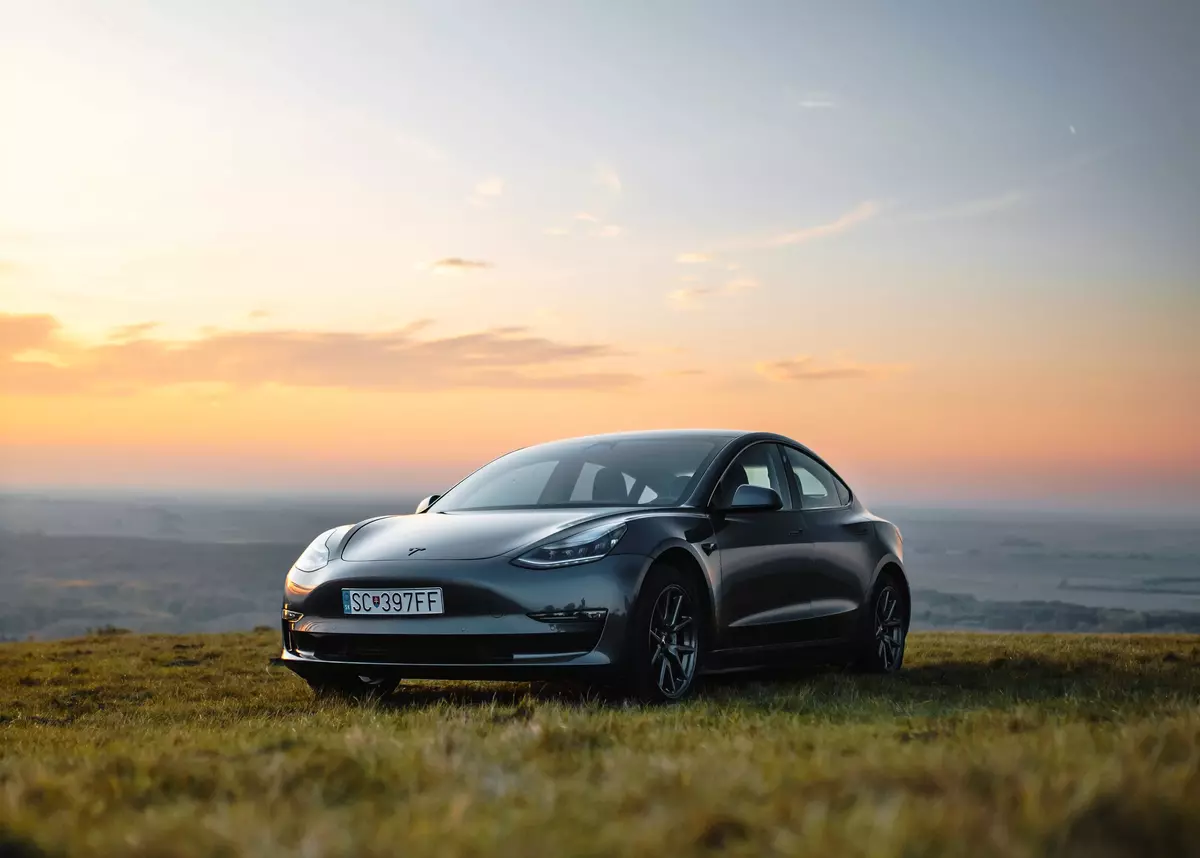 Price: $43,505 MSRP
Class: Compact Cars
Seat: 5
This car has the best driving range, with the base model recording 272 miles, the long-range model 358 miles, and the performance range 315 miles.
It's in the luxury class and offers a comfortable driving experience. Its basic version battery capacity is 56 kWh and can recharge to 170 kW, while a dual-model is 82- kWh which can recharge to 250 kW.
Hyundai Ioniq 5
Price: $41,450 MSRP
Class: Crossover SUV
Seat: 5
The standard range Hyundai Ioniq 5 ranges 220 miles, the long-range model's range is 303, while the dual-motor version is 266 miles.
Charging these models is easy since there are over 50 000 charging stations, and they can also be charged at home.
For a standard range model, it takes 7 hours to charge using a level 2 charger of 240-volt and less than an hour to charge it using a fast charger, level 3 fully.
The standard range costs $41 459, the long-range costs $47,450, and the dual-motor costs $45,500.
All-electric SUV with Best Value For Money

suvpedia.com
The Hyundai Ioniq 5 shines as an electric SUV at a relatively modest price, making it the best value for money in its class.
As a non-Tesla electric vehicle, the Ioniq 5 offers many impressive features, including a potent engine, good driving range, spacious interior, comfortable seats, high-quality cabin materials, and abundant standard features.
Kia EV6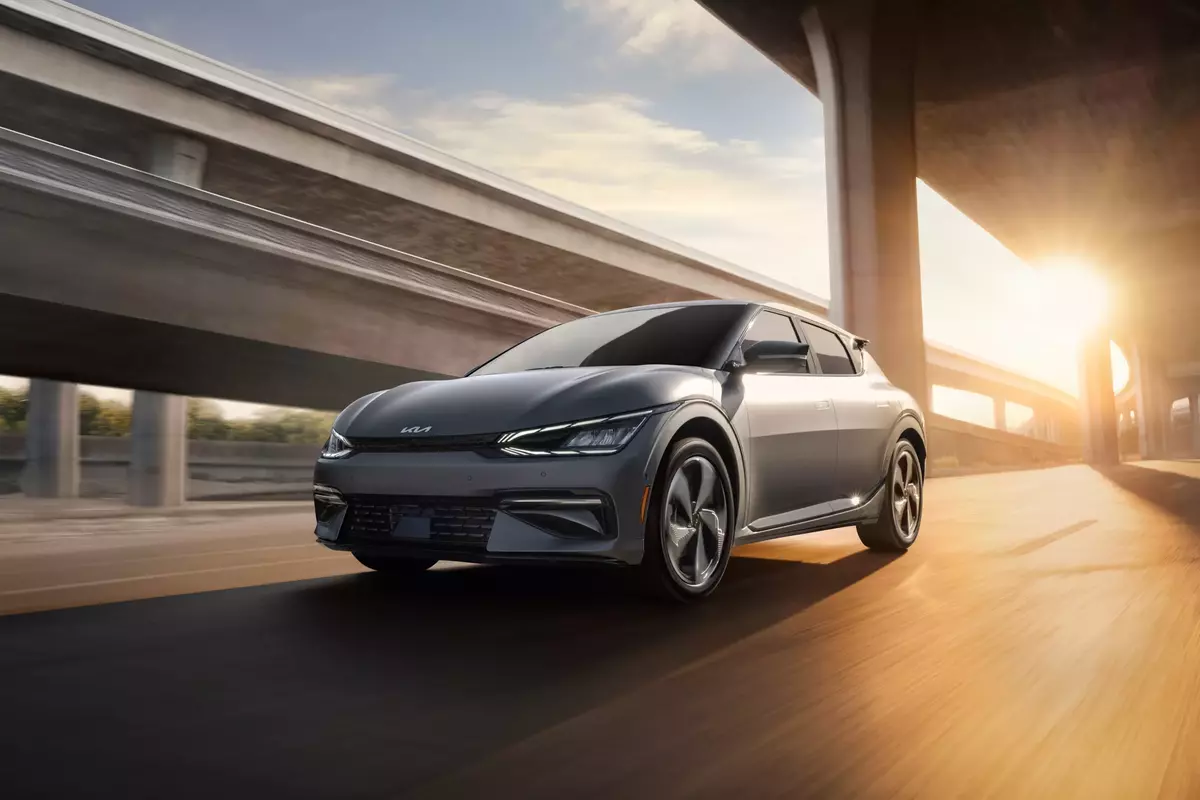 Price: $48,700 MSRP
Class: Crossover SUV
Seat: 5
The Kia EV6 feels too expensive to make the list of affordable cars, but at under $50,000, it feels like the EV6 is the best electric car you can get. I included it in the list for this reason of value for the money.
The Kia EV6 impresses with its great mileage, fun driving dynamics, a long list of safety features, and the latest technology.
The Kia EV6 can travel up to 310 miles on a single charge, and recharging can be done at home with a standard household-style power outlet or with a 240-volt outlet like large appliances require.
Toyota BZ4x
Price: $42,000 MSRP
Class: Crossover SUV
Seat: 5
This all-electric vehicle has impressive interior and exterior features that will impress you. It has a horsepower of 201-214, and a battery can go for 252 miles before the next charge.
The starting price for this vehicle is $42,000, while the Limited trim is $46,700. Its battery has a capacity of 71.4kWh, which is why it has good driving range.
Although the driving range of the Toyota BZ4X may feel mediocre, it is still a Toyota. With its long experience in electrified vehicles, there is no doubt that they know what they are doing.
The BZ4X offers a pleasant driving experience, comfortable handling, responsive engine, and a spacious interior with top-notch safety features. If you're a Toyota fan, you'll love the BZ4X.
Ford Mustang Mach-E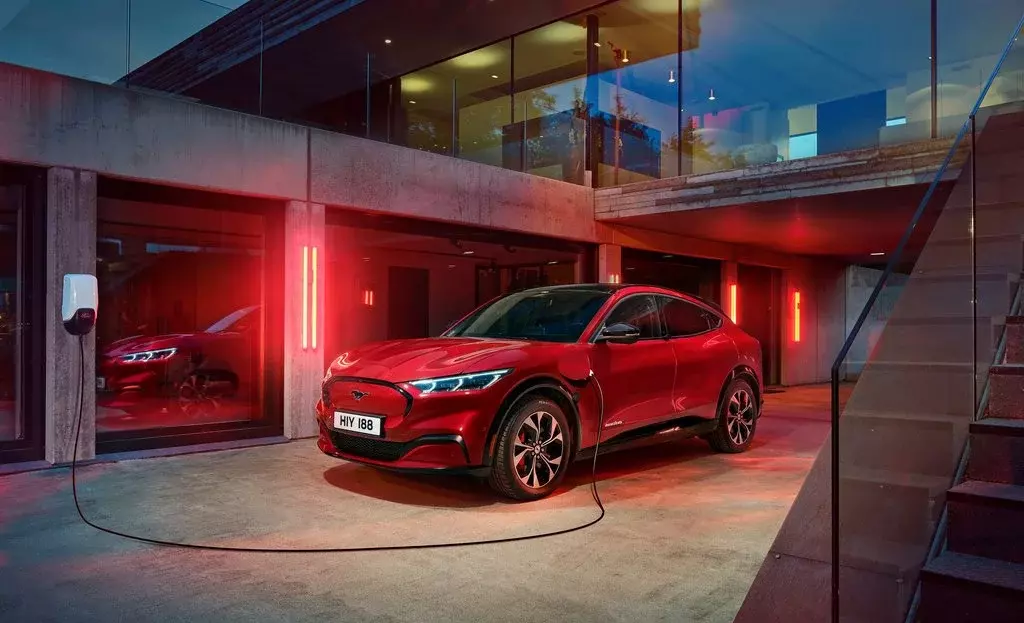 Price: $46,895 MSRP
Class: Crossover SUV
Seat: 5
What Happen If a Mustang were to be equipped with a full electric engine? it would become faster, more responsive, and more environmentally friendly.
The Ford Mustang Mach-E already offers swift acceleration, agile handling, abundant features, and a spacious and expandable interior.
The Mach-E comes with two battery pack sizes: the 70-kWh Standard Range and the 91-kWh Extended Range. With such large battery capacity, it is able to provide a driving range of more than 300 miles, which is excellent for a non-luxury electric SUV