The Subaru Legacy is an excellent midsize vehicle. It has plenty of room for passengers, a well-designed cabin, a large trunk, and several convenient amenities as standard equipment.
Subarus have a solid reputation for dependable performance in a wide range of climates and road conditions, including icy and snowy ones.
Subaru Legacy comes with All wheel drive as standard. Here, I'll go further into the Legacy's performance in wintry conditions.
Will the available all-wheel drive be adequate for navigating the snow and ice of winter? Let's have a look at it.
Is Subaru Legacy Good for Snow?
The Subaru Legacy handles light to moderate snow very well.
It features a fully symmetrical all-wheel drive system and generous ground clearance, meaning you won't have to worry about your ride getting stuck or getting stuck in icy roads.
On top of that, it has advanced driver assistance features such as pre-collision braking systems, adaptive cruise control, and lane departure warnings, so you can be sure that your driving experience will be worry-free.
Best of all, its boxer engine provides an impressive balance between agility and power, ensuring you don't lose any grip on snowy surfaces.
Bottom line, if you're looking for a reliable and safe car during winter months, the Subaru Legacy is one to consider.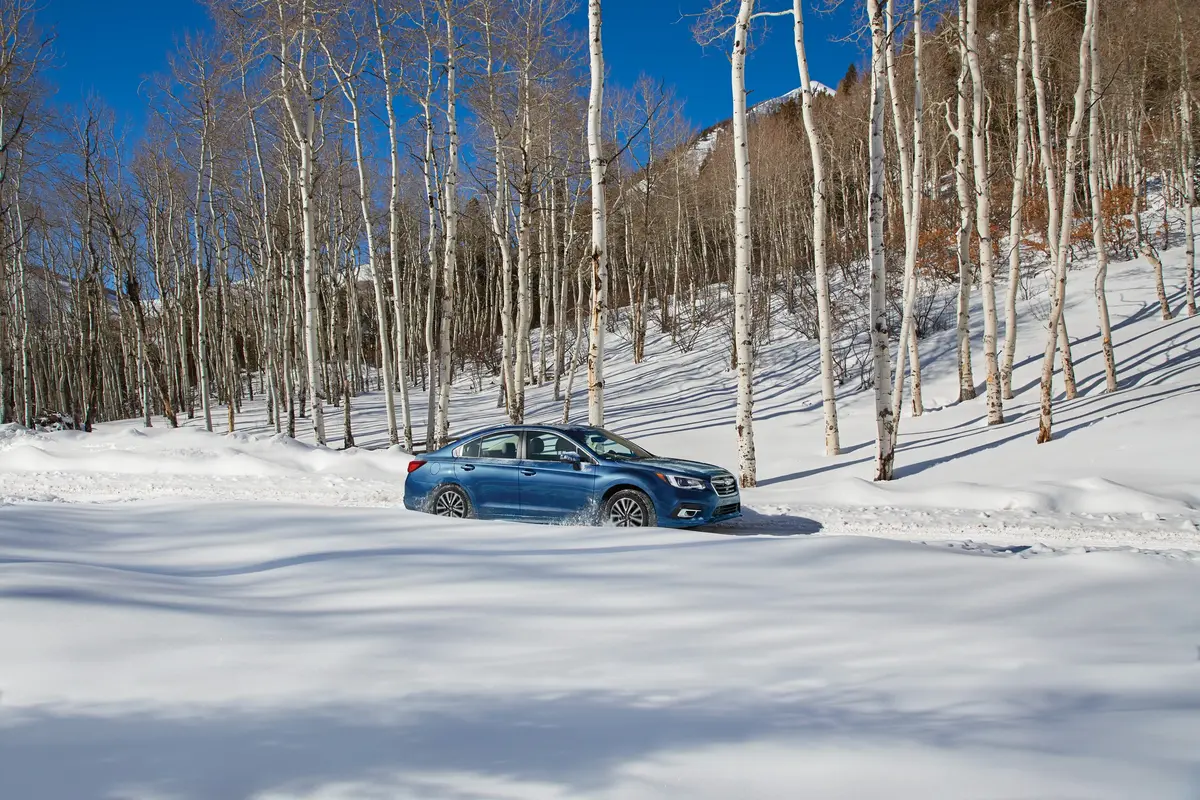 Which Subaru Legacy Features Will Improve Winter Driving?
Winter driving can be treacherous, forcing drivers to take extra precautions to ensure safety.
That's why it is essential to consider the features of a vehicle that will help improve your winter drive.
The Subaru Legacy comes standard with Symmetrical All-Wheel Drive allowing power to be distributed to all four wheels simultaneously and evenly, creating better traction and control.
Furthermore, the Legacy includes a Vehicle Dynamics Control system that adjusts engine power and brake pressure at each wheel while monitoring other environmental factors such as steering angle and lateral acceleration.
Handling in icy conditions is further supported by the Traction Control System, which works to reduce power when slipping occurs and monitor individual tire rotations.
These advanced winter protection systems make sure your Subaru Legacy has you prepared for your next icy adventure.
Does the Subaru Legacy Have Snow Mode?
The Subaru Legacy does not have a special mode for snow. Three driving mode options are available: Sport Mode, Intelligent Mode, and Sport Sharp Mode.
In my opinion, the intelligent driving mode is the best option when driving on slippery road surfaces such as ice and snow during winter.
The intelligent mode will adjust the power transmitted to the four wheels according to the road surface conditions.
With this mode, the vehicle is expected to be more stable and avoid slipping.
Does Subaru Legacy Need Winter Tires?
Absolutely, Subaru Legacy needs winter tires if you live in a colder climate that experiences snow and icy conditions.
Winter tires provide added traction, allowing you to maintain control of your car and drive more safely. They feature special tread designs and sipe technology to prevent slipping on ice and snow.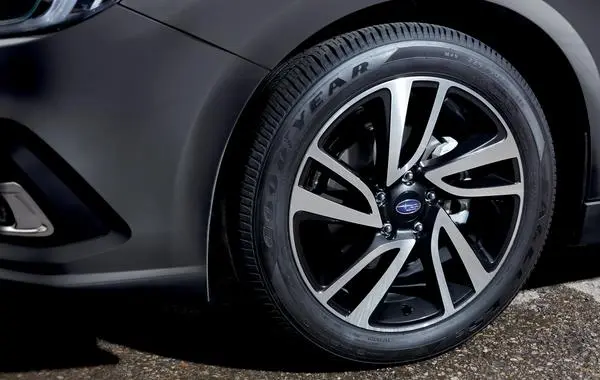 A set of winter tires will also last for several years with proper maintenance, resulting in a good return on the investment.
Furthermore, the handling and mileage performance of the Subaru Legacy will improve if winter tires are used during the cold weather months. All in all, winter tires are essential for a safe driving experience with a Subaru Legacy.
How Much Snow Can a Subaru Legacy Handle?
When considering the amount of snow a Subaru Legacy can handle, the truth is that it's hard to give an exact number due to variations in driving styles and road conditions.
However, thanks to its all-wheel drive capability, the Legacy typically performs well in most winter conditions with up to 6 inches of snow.
The more powerful turbocharged engine models offer a better experience on slippery surfaces due to their higher torque output.
Meanwhile, the powerful yet stylish exterior design allows you to handle deeper drifts easily and safely.
The bottom line is that no matter what kind of winter weather you're dealing with, a Subaru Legacy will have you covered.
Is the Subaru Legacy Reliable?
The Subaru Legacy has long been known to be one of the most reliable vehicles on the market today.
Whether you are looking for a reliable family car, a dependable vehicle for commuting, or even an SUV that can handle all types of terrains and weather conditions, Subaru's Legacy is an excellent choice.
Released in 1989, this car has held its value over the years and continues to offer high performance at an affordable price.
With advanced safety features and unique technology offerings, including a 1-touch power moonroof, not to mention its durability and fuel efficiency, the Subaru Legacy is a great car to consider when looking for reliability.
Verdict
The Subaru Legacy is an ideal vehicle for snow and winter driving. It has an advanced all-wheel drive system, which gives the car superior traction in slippery conditions.
The Legacy also has symmetrical suspensions that provide even pressure across all wheels, ensuring full grip and stability on snowy roads.
Its Symmetrical All-Wheel Drive system includes Vehicle Dynamics Control technology that senses how the car responds to slippery conditions and adjusts its handling to ensure maximum performance.
Additionally, it comes with 5.9 inches of ground clearance, which adds extra protection when traversing treacherous terrain. All these features make the Subaru Legacy one of the best cars for snow or winter driving.
Image Credit: media.subaru.com