The Nissan Sentra is an affordable compact car and offers class-leading features.
The Nissan Sentra boasts a sufficient engine, precise handling, good fuel economy, a well-crafted cabin, and a comfortable and roomy interior.
The Nissan Sentra excels for individuals who seek a cheap, dependable, and adequate vehicle for their daily needs in any weather condition, including winter.
This article will elaborate on the Nissan Sentra's snow-driving capabilities.
Is a Nissan Sentra a Good Car for Snow?
The Nissan Sentra with front-wheel drive can serve you well in light to moderate snow as long as you equip it with a good pair of winter tires.
Nissan offers a wide selection of performance automobiles designed to provide the necessary oomph to brave the iciness of winter.
The Nissan Sentra is equipped with state-of-the-art technology and a sleek design to combat the freezing temperatures outside.
It has a front-wheel drive system that transfers power without any jerkiness to the wheels at the front and back, making for a very comfortable ride. Airy seats are a welcome relief from the bitter winter air.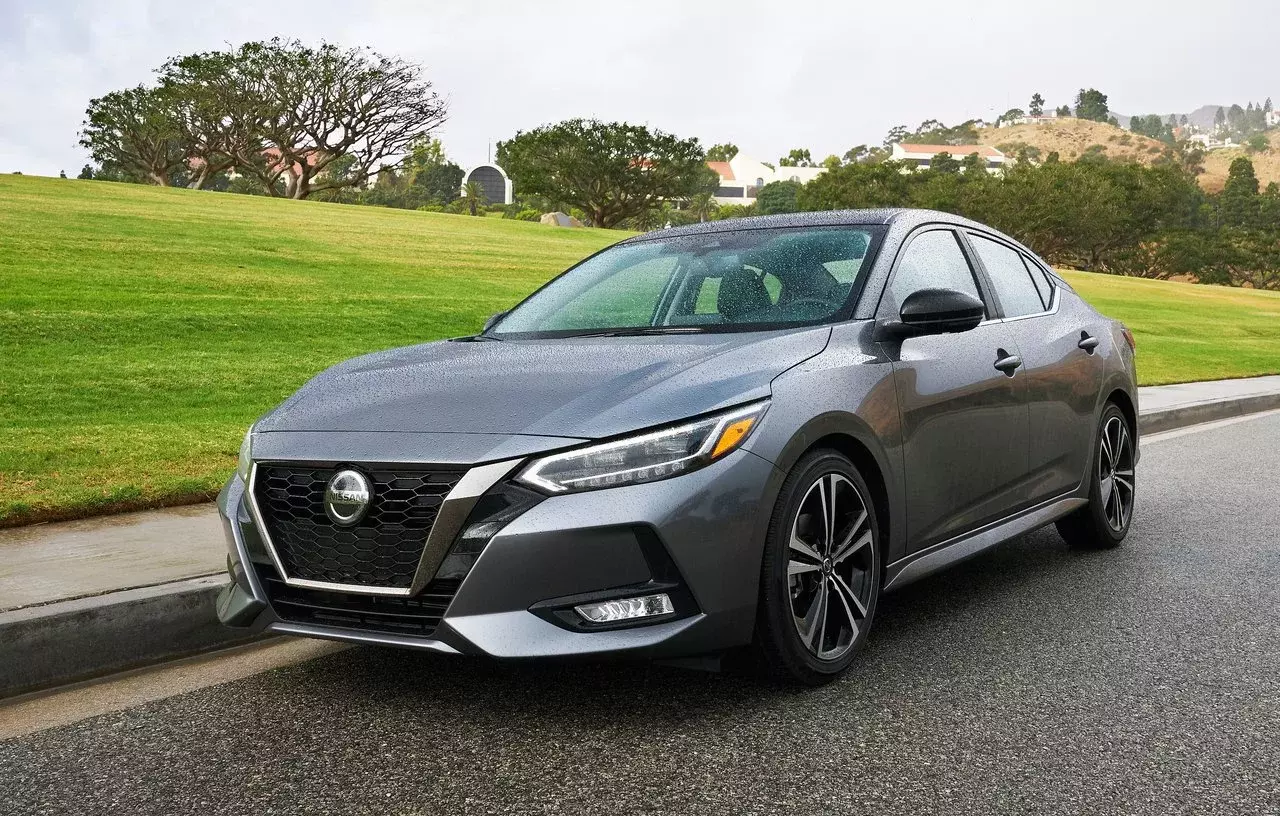 Which Nissan Sentra Features Will Improve Winter Driving?
Several features on the Nissan Sentra help it to perform well in winter, including:
Front-Wheel Drive
The Nissan Sentra is only offered with front-wheel drive as standard.
The front-wheel drive works very well on slippery roads like snow and ice, at least when compared to rear-wheel drive.
The front engine position makes the front wheels receive the engine's weight, which helps the wheels get good traction.
Unlike RWD vehicles, where you have to add sandbags at the back to increase rear wheel traction, FWD doesn't need that.
Vehicle Dynamic Control (VDC) with Traction Control System (TCS)
Different sensors in the VDC system track the actions of the driver and the vehicle itself. The VDC system can assist the driver in controlling the car, but it cannot fully eliminate the risk of skidding out.
An instrument panel light flashes when the VDC system is engaged to alert the driver that slippery conditions exist or that additional steering input is needed to keep the vehicle on the intended course.
Even if the VDC system is disabled in the car's control panel, it will continue to work to keep the wheels on the road. If this happens, the warning light will blink.
The indicator light is not blinking, and all other VDC features are disabled. When the ignition is turned off, and back on, the VDC system is automatically turned back on.
Heated Seat & Steering
The optional heated front seats in the Sentra are a welcome addition on cold mornings or long evenings on the road.
Additionally, a heated steering wheel is offered as an option.
With a heated steering wheel option, your hands will stay nice and toasty while driving, and your gloves will be able to see where they belong in the glove compartment for once.
Does Nissan Sentra Have Snow Mode?
Unfortunately, there is no "snow mode" on the Nissan Sentra.
Even if the Sentra does not have a snow mode or a snow button, this does not indicate that it is not suitable for driving in snowy conditions.
The Nissan Sentra already boasts a plethora of driving aids to keep the vehicle steady, but snow mode may give you some more peace of mind.
Does Nissan Sentra Need Winter Tires?
Yes! You should get snow tires for the winter for a few different reasons.
If you've driven it, your Nissan may have traction and control problems in the winter. Most automobiles with all-season tires are affected by this.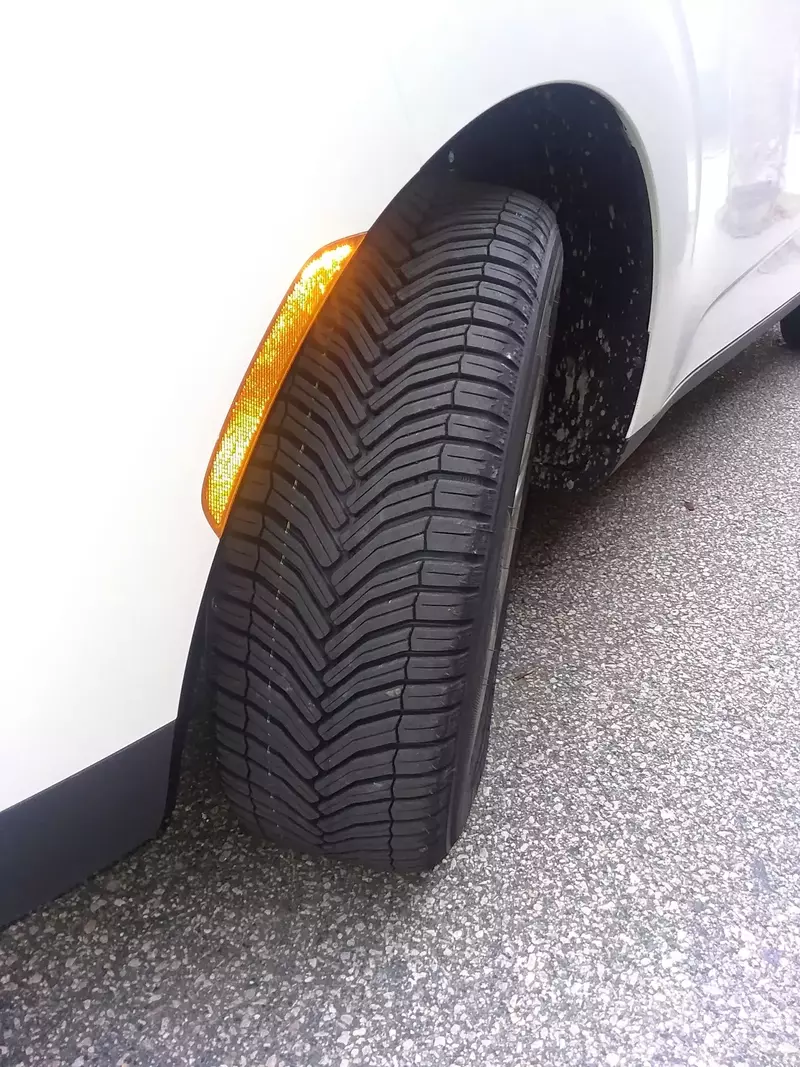 The tires' rubber may have worn down faster than usual, adding to your woes. Tires made specifically for snow driving are essential for avoiding these kinds of accidents.
While all-season tires are meant to work well in a wide range of climates and road conditions, snow tires are built to withstand the unique challenges of driving in the snow.
Snow tires make driving in cold weather, snow, mud, and ice a breeze. Special rubber formulations allow winter tires to retain pliability and durability in frigid temperatures.
Because of this, you'll have more control and better handling, even on wet roads. Unlike all-season tires, snow tires do not harden and wear down with time.
How Much Snow Can a Nissan Sentra Handle?
This vehicle has a ground clearance of approximately 6.5 inches. That means you won't have to fight through deep snow drifts on the way home.
During heavy snowfall, those 6.5 inches of clearance should offer you plenty of room to travel around the roadways.
If you want to make it through the snow without getting stuck, ensure that any snow or ice accumulated under the tires has been removed.
It is possible that the removal of the ice and snow will give you an additional inch or two of snow-driving depth.
Is the Nissan Sentra Reliable?
When it comes to reliability, the Nissan Sentra ranks significantly higher than average. It was given a score of four out of a possible five points, which placed it fourteenth out of thirty-six different compact automobiles.
Conclusion
The Nissan Sentra is a good choice for a vehicle in its class. It has sufficient power, decent handling for a vehicle of its size, and respectable gas mileage.
Both rows of seating are roomy and comfy, contributing to the attractive appearance of the well-built cabin.
However, many competitors are more athletic and feature infotainment systems that are easier to use.