Mini coopers are one of the best cars that stand out in snow and winter driving for their outstanding features.
They have special features that will help you drive well on snowy roads without slipping.
So if you want a car that will save you from remaining stuck in the snow, go for a mini cooper.
Are Mini Coopers Good in Snow?
Mini cooper do perfectly well on snowy roads, so you don't have to worry about slippery roads. It will help you have a smooth ride in the snow since it has better traction than other vehicles.
The mini cooper is an FWD vehicle with its font wheels weighing 2,000 pounds, allowing it to conquer the snow. However, it can handle moderate snow of up to 6 inches, so if you are driving in thinker snow, it might not be good for you.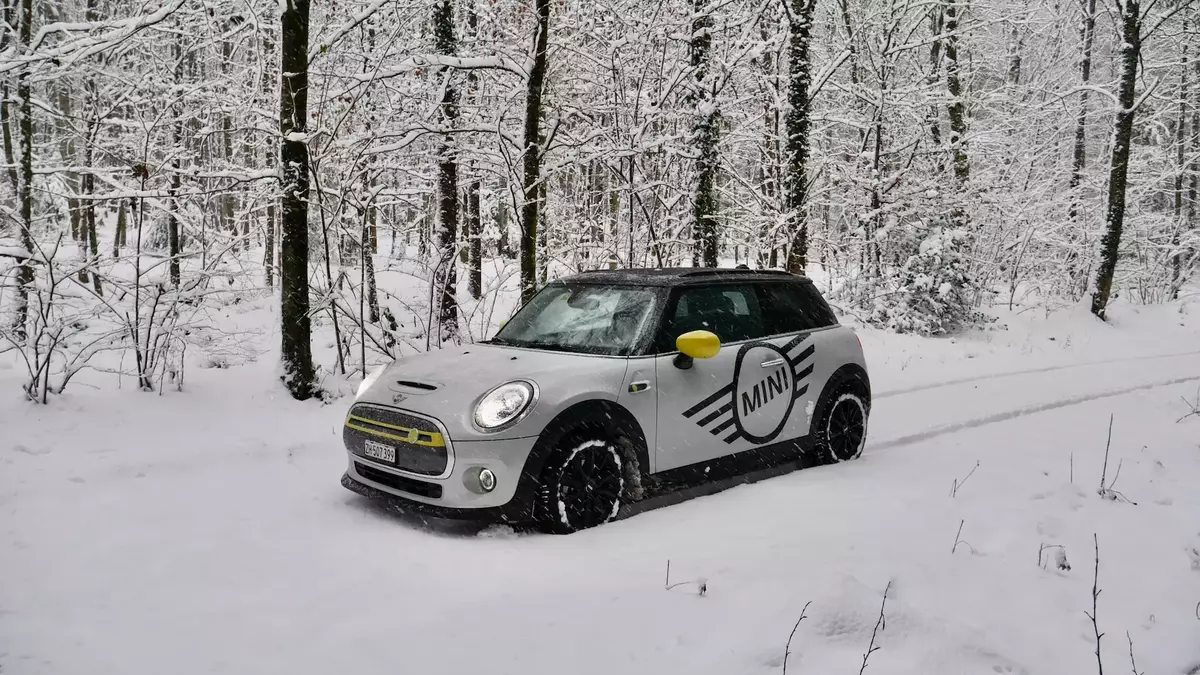 Which Mini Cooper Features Will Improve Winter Driving?
Here are the features that will improve the performance of mini copper in winter driving.
Heated windshield
How will you see where you are going without a windshield? These are very important in your mini cooper, so ensure your windshield is clear and in good condition. Apart from better visibility, you need the windshield to protect you from freezing.
Traction mode
Traction mode is important for snow driving. However, you must know when to use it on snowy roads. For example, you should turn off the traction control when driving on curvy roads since more gas is needed when turning to give your car stability.
Anti-lock brakes
Brakes will control the traction rate of your car; anti-lock brakes will increase the car's traction by preventing skidding. To get good control of your mini cooper, you need to prevent tires from sliding when you work on the brakes. For safety reasons, check your mini cooper's breaks before you hit the snowy road.
Rain-sensing windshield wipers
You may think these are obvious and small features, but you will know how much difference they make when you are driving in snow. These are essential in keeping the windscreen clear so you can gain better road visibility. Without them, you can't drive in the snow.
Heated seats
For you to drive well, you need to be in a comfortable place. Heated seats will provide you with the favorable temperatures you need for this. You should therefore invest in these paramount seats if staying in a snowy area.
Do Mini Coopers Have Snow Mode?
Mini coopers have snow mode to help them navigate through the snowy roads. With snow mode, the car can automatically adjust to the snow conditions by changing the dynamics of the car.
In addition, snow mode increases the traction of the vehicle giving it more control on the slippery roads. Even though front-wheel drive vehicles are good in winter weather, it's good to equip them with snow mode for better performance.
Furthermore, all you care about is your safety, so anything that increases it is a plus.
Does Mini Cooper Need Winter Tires?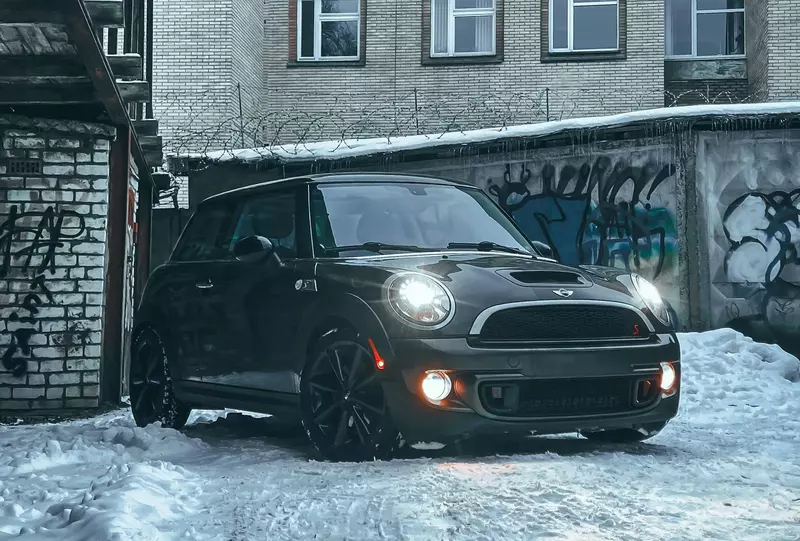 Winter tires are recommended during winter or if you live in an area that often gets snow.
However, you can use all-season tires if the temperature is above 40 degrees F. if the temperatures fall below 40 degrees F, you will need winter tires to give you more grip on the slippery roads.
Is a Mini Cooper All-Wheel Drive?
Some Mini Coopers have all-wheel drive while others don't. The Mini Cooper comes with standard front-wheel drive, but some models come with ALL4 (Mini's all-wheel-drive system) as an option.
The Mini Clubman and Mini Countryman models are the two Mini vehicles equipped with All-wheel drive.
MINI CLUBMAN MODELS:
MINI Cooper ALL4
MINI Cooper S ALL4
MINI John Cooper Works ALL4
MINI COUNTRYMAN MODELS:
MINI Cooper ALL4
MINI Cooper S ALL4
MINI John Cooper Works ALL4
MINI Cooper S E ALL4
All-wheel drives are good for better control of all roads regardless of the season. If you want a mini cooper with all-wheel drive, you have to tell your dealer to give you the right vehicle for all-weather roads.
Is Mini Cooper Reliable?
Mini coopers are fairly reliable. The model you choose for mini copper will determine how reliable the vehicle will be. Modern Mini Coopers are more reliable since they are equipped with modern features.
What are the Cons and Pros of owning a Mini Cooper?
Pros:
Fun to drive
Customizable to your liking
Fairly cheap depending on the model
Spacious Interior
High-Reliability Score
High resale value if the car is in good condition
Cons:
It can be expensive depending on the features you want and the model
High Fuel Consumption In Its Class
If your mini develops issues, repairing it will cost a fortune if your warranty expires.
It requires premium fuel, which is expensive
Parting Shots
Buying a mini dealer can be a great option if you stay in places affected by winter. However, it is crucial that you choose the best model that will serve you well since several models are in the market with different features and prices.
You must be ready to spend if you want a mini cooper that will be super reliable. If you want a mini cooper that will give you more space for your family, you must invest in a big expensive mini cooper.
Having the best features for your mini cooper in the winter season is essential for your safety.
Even though this vehicle is reliable on snowy roads, you must take the necessary precaution when driving it, just like you could do with any other vehicle.