The new Kia Sorento is a stylish Mid-Size SUV with a confident performance, huge spacious cabin and cargo, a turbo powertrain, and huge horsepower available for AWD.
It is one of the most adventurous SUVs of the Kia, capable of driving through rough terrains comfortably from the sand, dirt, and snow. 
If you are looking for an affordable SUV with a luxurious design, then the Kia Sorento is definitely what you are looking for. 
Is Kia Sorento Good In Snow?
The Kia Sorento can handle snow and ice well thanks to All-wheel Drive and 6.9 inches of ground clearance. Winter tires are unquestionably required for improved traction on icy roads.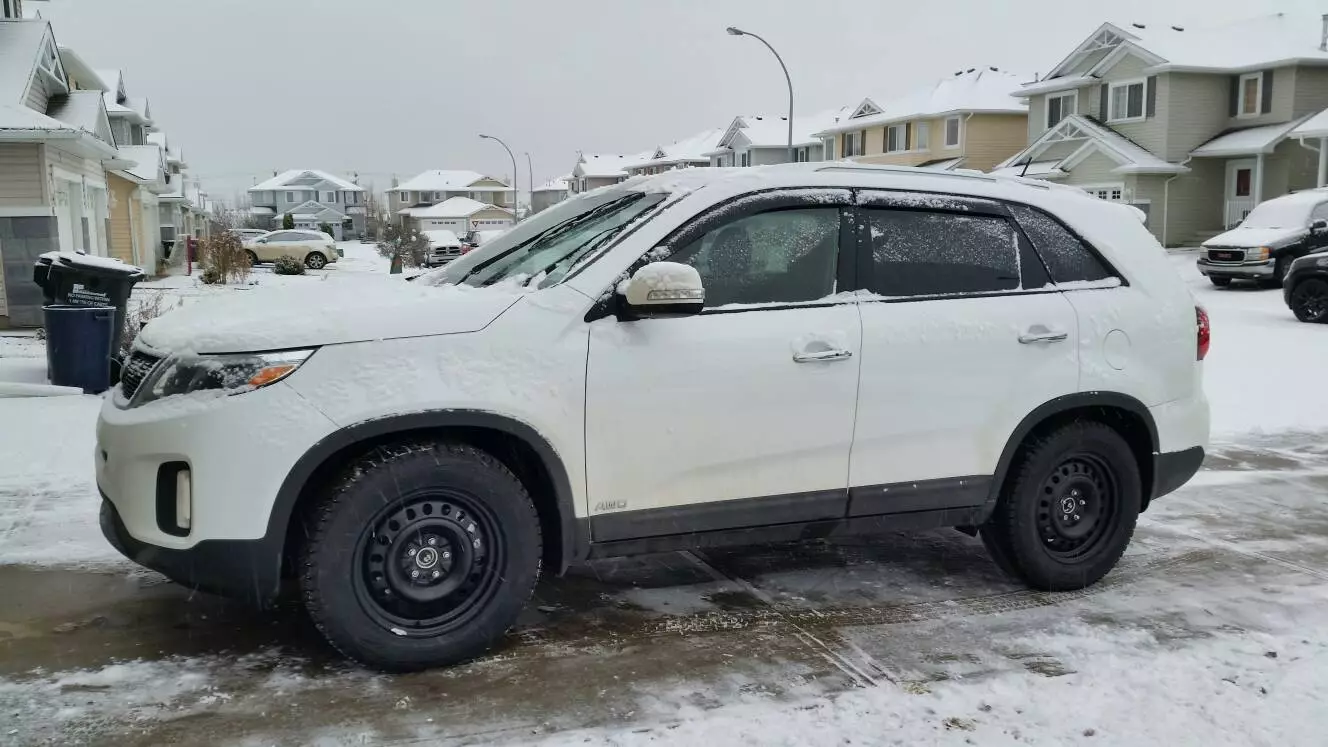 Kia Sorento includes all the standard features for any SUV model from Kia, plus the heated outside and front mirrors.
The Sorento Ex models have many additional safety features, lane-keeping assistants, intelligent driving, pedestrian and environmental detection, and many more. Driver drowsiness will alert the driver to many hazardous surroundings.
With so many good results from the test, snow driving test, and crash test, the performance of the Kia Sorento is above average, both in safety features and crash test.
The Kia Sorento has no problem driving through the snow, climbing snowy hills, and driving through the ice. It is all thanks to its strong V6 engine, 290 horsepower, six-speed automatic transmission, and AWD traction control. 
Overall, the Kia Sorento is a very comfortable SUV for family driving and can handle all weather and terrain. From dust, sand, and dirt, to snow, from the suburban street, highway, to the uphill snowy road, the Kia Sorento is ready to take you anywhere on your new adventure.
Kia Sorento Owner's Experience
So Kia Sorento will do just fine even it's icy as well that's something to keep in mind it's not just snow it's also icy at the same time.

Source
The Sorento handled it like a champ. I tried to make the wheels spin and I took some turns sharper than I should have and it handled the snowy hill extremely well. I'm using cheap new Sailun WST1 18in tires. Very pleased my first time out trying the Dynamax AWD. Have to keep in mind that physics still apply, but this thing is a tank.

Source
Some feedback from Sorento owners indicates that it is a reasonably reliable vehicle to drive in winter.
Which Kia Sorento Features Will Improve Winter Driving?
For winter driving, many essential features make driving much more comfortable without any issues. Here are a few features from Kia Sorento that will improve your winter driving.
AWD Traction control – AWD Traction control lets the Kia Sorento have better, more stable control over the road. It detects when the tires start to slip, even a bit, then changes the tired mode to create more traction. This, in turn, makes more control for the cars.
Regenerative Braking System – Regenerative braking system lets the Kia Sorento have more responsive braking, combined with the pedestrians, and environmental detection will completely have its safety features.
Heated Mirrors and Cabins – Heated outside and front mirrors are useful features that will clear your mirrors from the haze. It is very important, especially for the outside mirrors. The heated cabin is a must, or else your car will turn into a driving freezer. 
Does A Kia Sorento Have Snow Mode?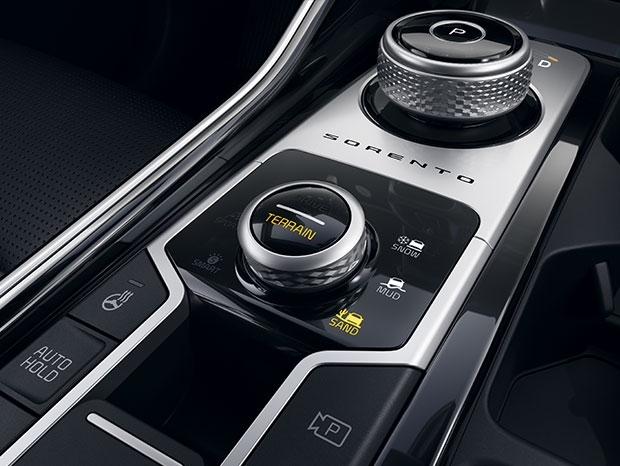 Kia Sorento has its snow mode that is ideal for colder climate driving, or it can also be perfect for the family who loves to have winter sports. It is an optimized driving mode that will maintain forward momentum, traction control, low-grip, and icy conditions. 
The snow mode of the Kia Sorento will limit its torque output, preventing faster rotations from the tires. While the snow mode is active, it is equally possible to maintain the tractions of the four wheels. 
Can You Install Additional Snow Gear?
If you choose to install additional snow gear for Kia Sorento, the Kia Sorento is perfectly capable of installing the upgrades for snow gear, such as winter tires and fog lights. Even with the Kia Sorento's very stable AWD traction system, if you are living in Snow Belt and receiving snow of more than 6 inches yearly, you will need to have snow tires ready.
Yes, you can install much additional snow gear for the Kia Sorento, not just any snow gear, but upgrades in the machine, transmission system and body can be done in the Kia Sorento to customize it to your needs.
How Much Snow Can A Kia Sorento Handle?
Kia Sorento is a heavy-duty SUV, perfectly capable of handling all-terrain and weather for your family car, with spacious cabins and winter mode.
So, how much snow the Kia Sorento can handle?
With the stable AWD Traction control system alone, the Kia Sorento could perfectly handle the snowy road and suburban highway with around 2 inches of snow.
The Kia Sorento is also perfectly capable of driving through deep snow, more than 6 inches, and can drive uphill thanks to its high-horsepower engine.
However, if the snow is deeper than 6 inches, and you are driving a long snowy road, then installing the winter tires for your Kia is very recommended.
Does Kia Sorento Need Snow Tires?
The Kia Sorento is also perfectly capable of driving through deep snow, more than 6 inches, and can drive uphill thanks to its high-horsepower engine.
However, if the snow is deeper than 6 inches, and you are driving a long snowy road, it is very recommended to install snow tires.
Snow tires enable your Kia Sorento to have stable control and more traction and prevent slipping on slippery roads, giving your car a more comfortable driving session. 
Overall Thoughts About The Kia Sorento
Kia Sorento is one reliable SUV that is perfect for all weather conditions, thanks to its high-horsepower engine, AWD tractions control, pedestrian and environmental detection, and many other features you will enjoy from. 
Specification
| | |
| --- | --- |
| Layout | Crossover SUV Front or All-wheel Drive |
| Seat Capacity | 6-Passengers |
| Engine | 2.5L 4-cylinder, Turbocharged |
| Horsepower | 191 – 281 Horsepower |
| Transmission | 8-speed dual-clutch automatic |
| Fuel Economy | 34/35/33 mpg |
| Wheelbase | 110.8 inches |
| Size | 189.0 in Length X 74.8 in Width X 70.3 in Height |
| Ground Clearance | 6.9 inches |
Safety Features:
Driver Assist Technology
Dual Front Side Airbags
Dual Front Advanced Airbags
Front Side Curtain Airbags
Driver's Knee Airbag
Anti-Lock Braking System (ABS), 4-Wheel Disc Brakes
Electronic Stability Control (ESC)
Traction Control System (TCS)
Hill Start Assist Control (HAC)
Tire-Pressure Monitoring System (TPMS)