Kia Carnival is an MPV that combines its stylish design with innovative technology that lets it provide a captivating experience and understanding of what you need.
It has luxurious cabins, and spacious comforting seats that can be customized and flipped, to the most advanced smart steering technologies such as pedestrian detectors, environmental scanners, and remote engine control.
Is Kia Carnival Good In Snow?
The Kia Carnival can handle snowy and icy roads quite well thanks to its front-wheel drive, Traction Control System, Electronic Stability Control, and 6.8 inches of ground clearance. But one thing to note is that since the Kia Carnival is not all-wheel drive, a pair of winter tires are necessary.
on ice and snow road with Michelin tires (winter tires), and with the Kia Carnival, you'll feel safe.

source
The newly released Kia Carnival has been generating quite an internet buzz, and nearly all of them have a positive buzz.
It is expected to be a high-tier minivan car that performs well, with a luxurious design, futuristic tech, and high-end engine performance.
Thanks to all of the attributes from cutting-edge technology, versatile functions of Kia, and impressive design.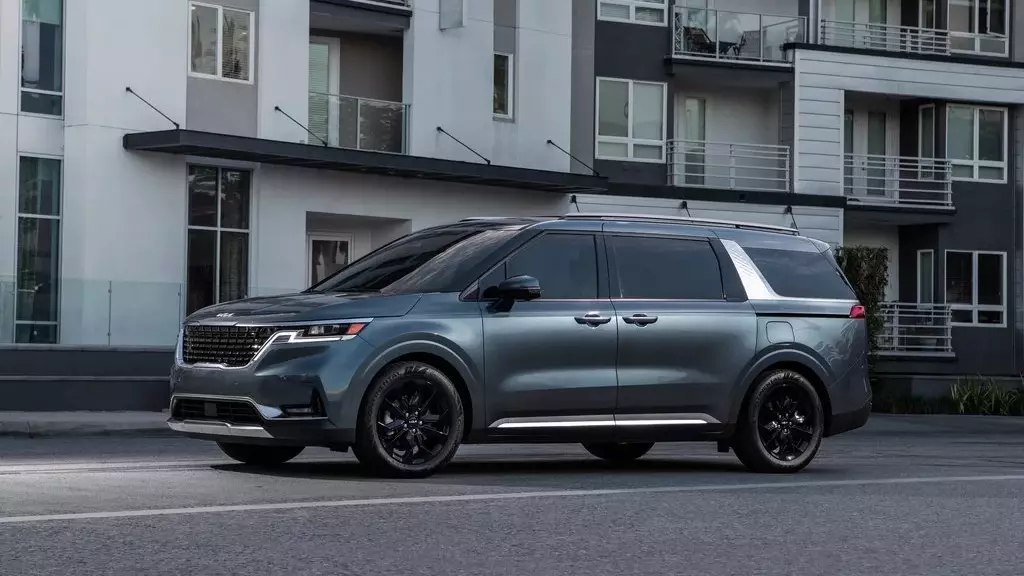 One thing you should know is that the standard Kia Carnival car will only feature a Front-wheel-drive, which means that it will have limited performance in winter, but thanks to the winter modes that you can set, all-weather tires, snow tires, and snow chains that let you turn the Kia Carnival that only fit in the city-dwelling, to look more like SUV, with its rugged all-terrain look. 
Which Kia Carnival Features Will Improve Winter Driving?
Even though the Kia Carnival is front-wheel drive, there are still many features from the Kia carnival you can use to enhance your time when driving through the snow and improve your safety for winter driving.
Winter Mode – Winter mode lets you change the tractions settings of the Kia Carnival, changing from a typical street into a slippery snowy road. This works by automatically detecting the slipping of the roads, then changing the tractions control to get more grip, power, and control.
All-Weather Tire – The Kia Carnival also comes with its All-weather tire, which is perfect for any weather, and rugged terrains, changing the luxurious city minivan into an all-weather and all-terrain MPV.
High-powered Engine – Kia Carnival comes equipped with 3.5L and with a V6 engine that could produce 290 horsepower. This high-powered engine could improve winter driving by giving more power and increasing the car's momentum, letting the vehicle plow through the snow, even with thick snow, on the ice, or uphill drive. 
Does A Kia Carnival Have Snow Mode?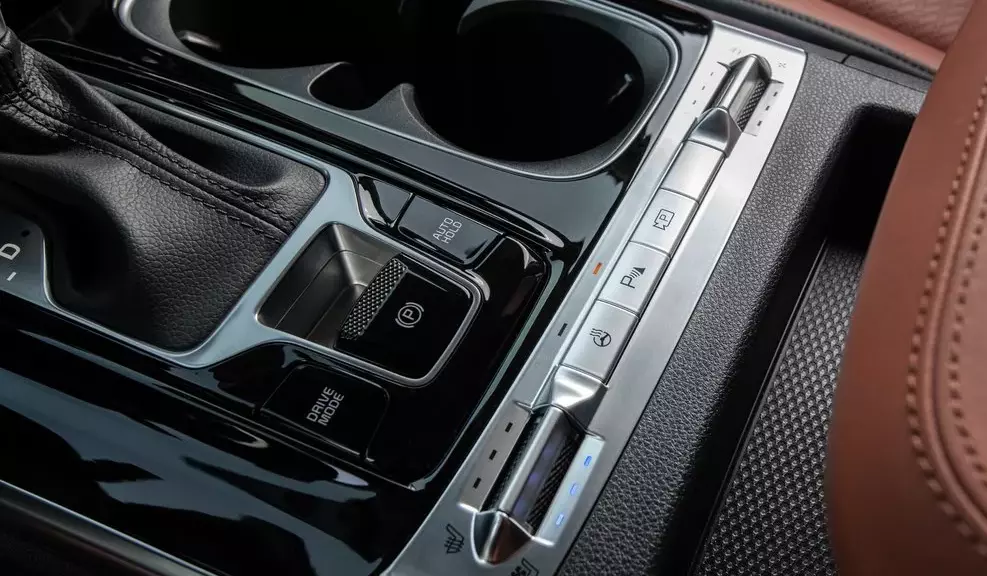 Kia Carnival has its winter mode. It is essentially used to switch the gear and traction control to make it more suitable for slippery, snowy roads.
This, in turn, gives the car more control, traction, and power to grip the slippery road far more easily and stably. It is a must-have feature for every car that wants to drive on snow and slippery roads. 
How does the winter mode in Kia Carnival works? It works by detecting the rotations of the tires.
When the tires rotate faster than usual, meaning that it gains less traction and starts to slip more, the system detects and changes its traction control to gain more traction, enabling the driver to control the car more easily. 
Can You Install Additional Snow Gear?
You can install additional snow gear for the Kia Carnival, such as snow tires, snow chains, fog lights, special seat heaters, etc.
These additional snow gear might be helpful, mainly because of the limitations of Kia Carnival with Front-wheel-drive. 
For example, the FWD system in Kia Carnival could only handle some snow before it needs better, more suitable snow tires.
Seat heaters will get you warm and comfortable inside the spacious cabins, and mirror heaters are a must to prevent haze and foggy mirrors for safety use. 
How Much Snow Can A Kia Carnival Handle?
The ground clearance on the Kia Carnival is the highest in its class, reaching 6.8 inches, making the Carnival look more like a crossover than a minivan.
Because of its high ground clearance, the Carnival can handle snowy roads very well, even in deep snow. The Kia Carnival can drive through snow surfaces more than 6 inches thick without any problems.
Do Kia Carnival Need Snow Tires?
Winter tires are necessary for all vehicles driven on snowy and icy roads. No matter your car's wheel drive system, a winter tire will be critical to tackling slippery roads.
Including the Kia Carnival, with front-wheel drive, a pair of winter tires will give the vehicle more traction so that it can drive stably on slippery roads due to ice and snow.
Final Thoughts
Overall, Kia Carnival is a decent vehicle, with spacious cabins, adorable sliding doors, luxury style, cutting-edge technology, and a high-performance engine to pair it with.
When used for city, or suburban driving, the Kia Carnival will handle it perfectly with style.
The Kia Carnival is a front-wheel drive, which makes it good enough for winter driving, it is at least as good as RWD for winter driving.
But if you live somewhere it heavy snowstorms, I'd advise getting an SUV with an all-wheel or four-wheel drive.
The 4WD and AWD, however, are recommended for snow driving because they could give more grips, traction, and power through the tires.
Kia Carnival Basic Specs
| | |
| --- | --- |
| Layout | MPV, Front-Wheel Drive |
| Seat Capacity | 7-Passengers |
| Engine | 3.5-L V6 |
| Power | 290 Hp, 262 lb-ft of torque |
| Fuel Economy | 22/19/26 mpg |
| Ground Clearance | 6.8 inches |
| Wheelbase | 121.7 inches |
| Size | 203.0 in Length X 78.5 in Width X 68.5 in Height |
Safety Features:
Kia Drive Wise – Driver Assist Technology
Traction Control System (TCS)
Hill Start Assist Control (HAC)
High Line Tire-Pressure Monitoring System (TPMS)
Electronic Stability Control (ESC)
Anti-Lock Braking System (ABS), 4-Wheel Disc Brakes