Hyundai Kona's unique features make it practical, economical, and fun to drive. Although it is a small-sized SUV, its turbo engine and all-wheel drive make it a reliable car to drive in various driving conditions, even in the snow!
I will delve more into Kona's winter driving capabilities in this article.
Is the Hyundai Kona Good in Snow?
The Hyundai Kona does a terrific job in the snow, whether a model with FWD or AWD. Its all-wheel drive (AWD) improves its handling and traction control offering an excellent grip in snowy conditions.
With a high ground clearance of 6.7 inches, navigating deep snow is much easier, preventing the car from getting stuck.
Whether you opt for the standard 2.0 L engine or turbocharged 1.6 L engine, you can rest assured that driving in adverse weather conditions is not a problem.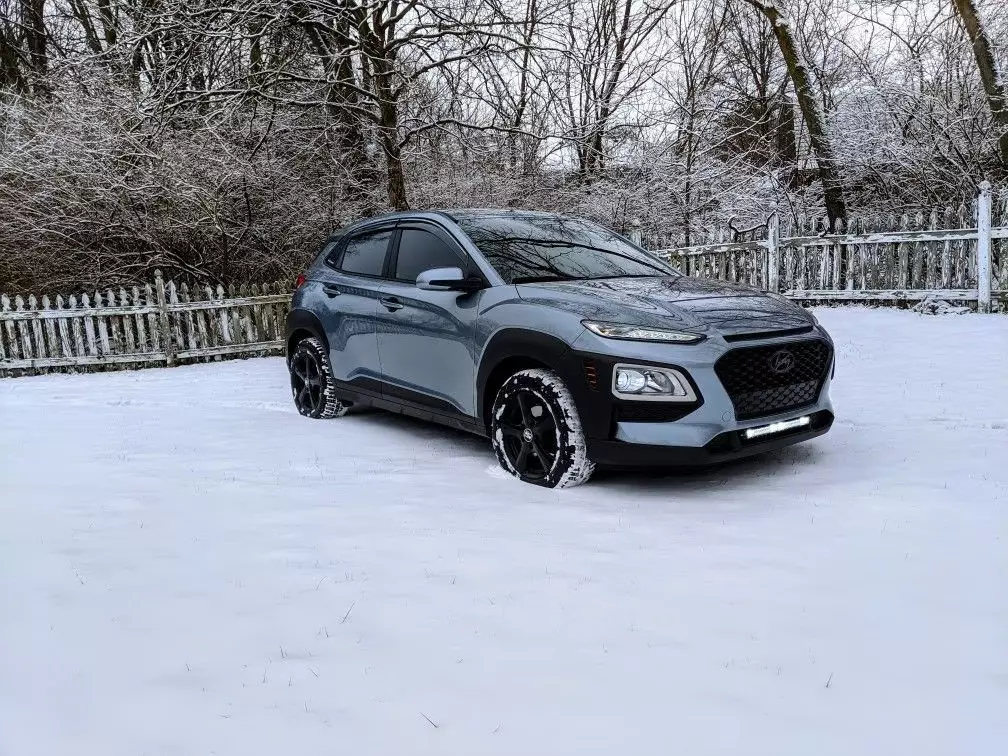 Which Hyundai Kona Features Will Improve Winter Driving?
Kona's AWD, heated seats, traction control, and electronic stability systems are key features of its excellent winter-season maneuverability.
The car's AWD makes the necessary adjustments when driving on snowy trails, thus improving handling.
The traction control system facilitates power transmission from the engine to the drivetrain and braking system.
The system carefully assesses wheel rotation sending torque to the front and rear wheels individually.
When the car is unstable, the electronic stability control redistributes power to improve transmission, control, and handling.
You can drive during cold weather because the heated seats make you comfortable, enhancing your driving experience.
Does Hyundai Kona Have Snow Mode?
Yes, Kona has a Snow Mode. Winter driving is challenging, but Hyundai's Snow Mode helps the car excel in winter conditions.
The Snow Mode limits the car's revolutions per minute (RPM) and torque, reducing acceleration. Slow acceleration and reduced RPM help maintain traction in icy weather.
Typically, the Snow Mode helps assess how the wheels rotate and adjust accordingly. For instance, if one of the wheels slips, torque is transferred to the other wheels to help stabilize the car. Torque distribution reduces the engine's power to prevent skidding and overloading wheels that lose traction in the snow.
Does Hyundai Kona Need Winter Tires?
Winter tires are crucial for extra traction if you intend to drive your car in winter.
Alternatively, you can install tire chains. Remember to mount the right snow tires on your car.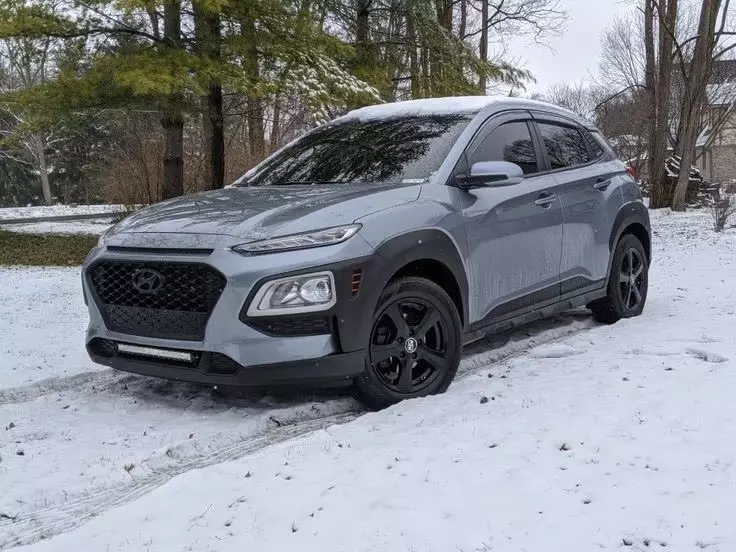 Snow tires should have the same load rating and radius as the original tires.
Snow tires offer numerous benefits, including increasing tire grip and improving stopping power and maneuverability when driving on slick roads.
Also, winter tires give you peace of mind and a sense of safety, knowing you will eventually reach your destination.
Fortunately, snow tires complement the car's features to withstand heavy snowstorms.
If the car can clear the snow, the snow tire's depth and quality of tire tread can make winter driving a safer and more pleasant experience.
How Much Snow Can a Hyundai Kona Handle?
Hyundai Kona drives very well in the snow and ice. With more than 6 inches of ground clearance, Kona can handle about 5 or 6 inches of snow.
Driving in deep snow makes the car skid and sometimes get stuck. Therefore, avoid deep snow, and when you stop, consider clearing snow to give the wheels some room to gain traction.
Is the Hyundai Kona Reliable?
Hyundai Kona is a great SUV with state-of-the-art features to enhance security and enable driving in harsh weather conditions.
The car is fuel efficient with impeccable performance thanks to its turbocharged engine. The 276-horsepower engine can accelerate Kona from 0 to 60 mph in 7.8 seconds.
With a reliability score of 8.3 out of 10, it is safe to say that Kona is a great car and offers great value for money.
This SUV has cutting-edge safety features like rear cross-traffic collision avoidance, highway drive assist, lane keeping assist, and blind-spot collision warning.
Additional safety features make the car reliable getting a 5 out of 5 safety rating from the National Highway Traffic Safety Administration (NHTSA).
Final Thoughts
Hyundai Kona is a perfect choice if you want an affordable small SUV.
The car's stylish interior is one of the best in the market, including leather, heated seats, digital air conditioning controls, and an 8-inch center navigation touchscreen.
Surely, Kona is a dream car for many.
Image credit: Hyundaikonaforum.com/MissViolet