The Ford Escape is a small crossover SUV that can do a variety of things and has an understated appearance. It's understated, especially in the "Magnetic" charcoal gray color that Ford offers.
Whether you're interested in cutting-edge technology or All-wheel drive, this guide will help you choose the ideal Ford for the winter. If you're looking for a Ford vehicle that can handle the harsh winter weather, we've got you covered.
Is the Ford Escape Good in the Snow?
The Ford Escape is a capable snow vehicle thanks to its deep snow mode and slippery mode, which can adjust to icy and wet road conditions.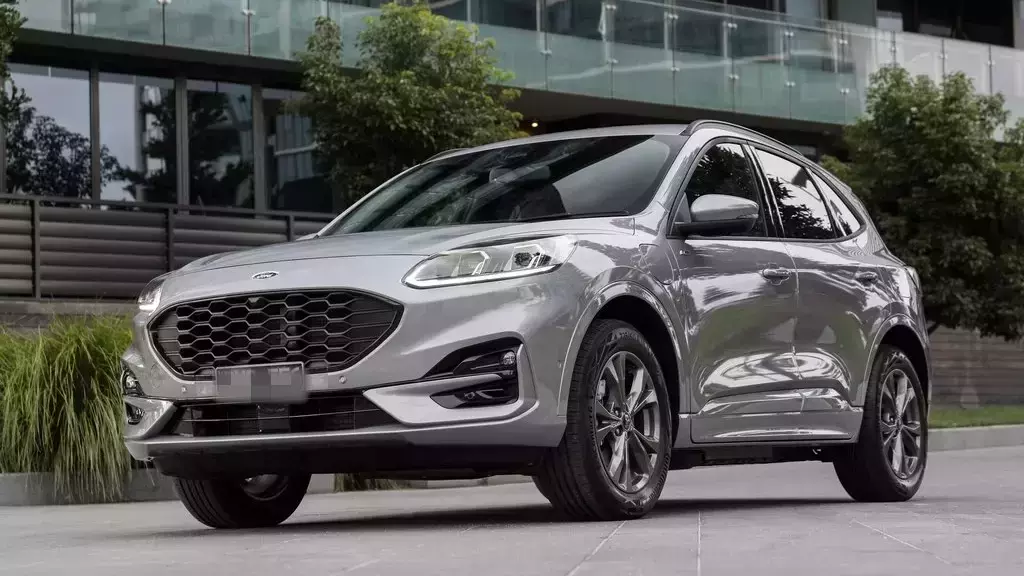 The Escape is another option for those looking for a compact crossover with all-wheel drive for improved traction and safety, including for snow driving. When the SUV detects a loss of grip, it will shift power to the front wheels to get you back on the road.
When the rear wheels aren't being used, the All-Wheel-Drive system can "disconnect" from the drivetrain. This feature helps cut down on resistance and fuel use.
The SYNC 3 technology may also be used to access the weather, sync with a smartphone, and get driving instructions.
Hybrid models of the all-new Ford Escape are available, and drivers may choose between multiple modes designed to improve handling and comfort. The slippery mode is available for use in adverse weather and road conditions.
You won't have to lift a finger because the system automatically adjusts the ESC and TC settings.
Is the front-wheel-drive Ford Escape good in snow?
Generally speaking, FWD is OK if you are a typical daily commuter in a region that only experiences light snow and ice each year.
More of the mass of a front-wheel-drive car is located up front, improving traction and handling on snow and ice but hindering the vehicle's overall performance.
Because the front wheels have to do double duty, it's not great for going fast or making sharp corners without having to slow down a lot. It's for this reason that rear-wheel drive is standard on most sports cars and certain SUVs.
When deciding between front-wheel drive (FWD), rear-wheel drive (RWD), and all-wheel drive (AWD), experts say it's best to factor into account local climate.
Most people who live in areas that get a lot of snow agree that all-wheel drive and snow tires are the safest combinations. City driving typically only involves mild snow and ice, therefore FWD or RWD vehicles are adequate.
You'll spend less money overall, but it's not the best option for driving in deeper snow or remote areas. This is because the increased weight of an all-wheel-drive system causes a vehicle to use more gas, making it more expensive to operate.
Front-wheel drive is advantageous because it reduces production costs and overall vehicle weight thanks to its lighter drivetrain and more streamlined assembly procedure on the assembly line.
Do Ford Escape Need Snow Tires?
Having the right tires is arguably the most crucial part of your car in the winter. Even the worst blizzards can be navigated with the right set of winter tires.
The only portions of the vehicle that touch the pavement are the tires. In this way, the traction capabilities of your tires are the only ones that can be utilized by the driving systems and brakes.
All-season tires are designed for temperatures over 45 degrees Fahrenheit and moderate winter driving, thus winter tires are the better choice.
Rubber compositions used in the wintertime versions allow for flexibility even when temperatures are low.
In addition to wicking away water from melting snow or ice, the holes in the material improve grip on the ice. Winter tires can adapt to a variety of road conditions because they are resilient, resilient, and remain in contact with the road surface.
How Much Snow Can A Ford Escape?
The Ford Escape does okay in light snow, but its tires aren't designed to handle more than three to five inches of snow or roads that have already been driven on. You should get some winter driving experience and a set of dedicated snow tires.
Is Ford Escape Reliable?
Although up-to-date information on the Ford Escape's dependability is scarce, it's safe to say that it's not as reliable as the ordinary automobile. The 2020 model was anticipated to get a reliability rating of 2/5 and an overall rating of 62 by Consumer Reports. In the same year, it was ranked #8 among Compact SUVs by J.D. Power based on its reliability score of 72/100.