The Hana Highway, more known as the Road to Hana, is a beautiful drive with its new landscape, great scenic view, and towering waterfalls.
It has become a popular day drive for tourists as more people are booking flights to go to Hawaii and enjoy the beautiful long ride.
To have a great ride and witness the incredible sceneries, you must know what vehicle should you bring to not run into trouble and make this ride a memorable trip.
Do you need an SUV for Road to Hana?
You can bring one, but it is not required. The Hana road is fully paved, but it is curvy and narrow in some parts. SUVs are more on enjoyable off-roads and rough terrains. Driving a car with better maneuverability or a larger one is recommended to ensure that you'll be comfortable during the three-hour ride.
You'll also take up a large part of the road, which is a disadvantage because the roads are narrow. In terms of parking spaces, it will be hard to find a parking spot, especially if the areas are crowded.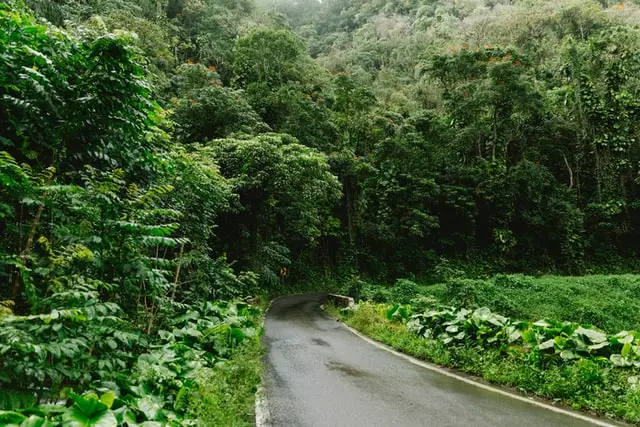 Do you need a Jeep to drive the Road to Hana?
No. You don't also need a Jeep to drive the Road to Hana.
You'll only need a Jeep if you are driving past Kipahulu. Jeeps are preferred on dry pavement or rough roads as they are tough and gritty vehicles. Also, Jeeps aren't good on corners.
2 Door Jeeps are also not recommended because they leak when it rains, and it is hard to reattach the canvas roofs.
Can you do Road to Hana in a Sedan?
Since the roads are narrow on the Road to Hana, it is better to use small vehicles. Driving a Sedan is okay because it can corner well and is smaller than SUVs and Jeeps.
With this, they don't take up the road that much, and because the roads are paved, a Sedan can handle it well because of the one-lane bridge. It will also benefit the parking space compared to SUVs that need a larger one.
Can you Road to Hana in a Convertible?
Yes, you can use a Convertible for a wider view and an enjoyable drive, enjoying the fresh air since Convertibles can be driven without a roof.
However, be sure to check the weather a day before you plan to go on the ride. If you go in bad weather, you'll be soaked in the rain, and you certainly won't like that, so be sure to conduct a rain check.
In terms of the road, Convertibles are good on paved highways. Many prefer Convertibles because you can enjoy the views during the whole ride.
best car for road to hana
Four wheels are not necessary for making the drive to Hana. Renting a small car from a trusted company is recommended by some tourists.
The most recommended car that will do best for Road to Hana is a medium-sized or small SUV with decent visibilities. It is not that big, so it won't take up much of the road and is good on narrow roads.
The alternative vehicle can be Vans or Minivans. Conclusion This is why Van tours are preferred by many because you'll be able to enjoy the scenic views without driving.
Vans give you a safe driving position, and they also do well on curvy-winding one-lane roads. Minivans are also enjoyed because, for the reason that they are relatively smaller than vans.
Final Word
Because the Road to Hana is considered the Crown-Jewel of Hawaii driving tour, many are intrigued and are planning to make this once-in-a-lifetime trip, and doing the ride to it is something that you should not miss.
Everyone has preferences for making this trip.
Others would like SUVs because they have taller and more seats. Some prefer Jeep because they intend to drive past Kipahulu. Some use sedans because they are smaller and can do well on corners, while some prefer Convertibles for more extraordinary sights-seeing experiences.
You may use any vehicle you are comfortable driving or go for rental cars or van tours.
Whatever you choose, may sure that you get this ride and experience why the Road to Hana is highly regarded and recommended by many people.