Automakers constantly innovate to create better products, focusing on basics like engine performance, design, and entertainment features.
One of the most iconic innovations of its time was the invention of doors with unusual opening mechanisms, known as suicide doors.
These doors are hinged at the back, providing a different opening direction than traditional car doors.
This design posed a risk; if the car was in motion and the door opened, anyone holding on to close it could be ejected from their seat and onto the road.
Seat belts? When this door design was conceived in the 1930s, seat belts were not yet in common use.
While they may be dangerous, that doesn't mean these doors are without their advantages. They're known for their aesthetics and for facilitating easier entry and exit for passengers. It's no wonder this door style is often featured in ultra-luxury cars like Rolls-Royce.
In this article, I will show some cars with suicide doors that you might still be able to buy today. Some are available in brand-new condition, and others are on the used market.
Rolls-Royce Lineup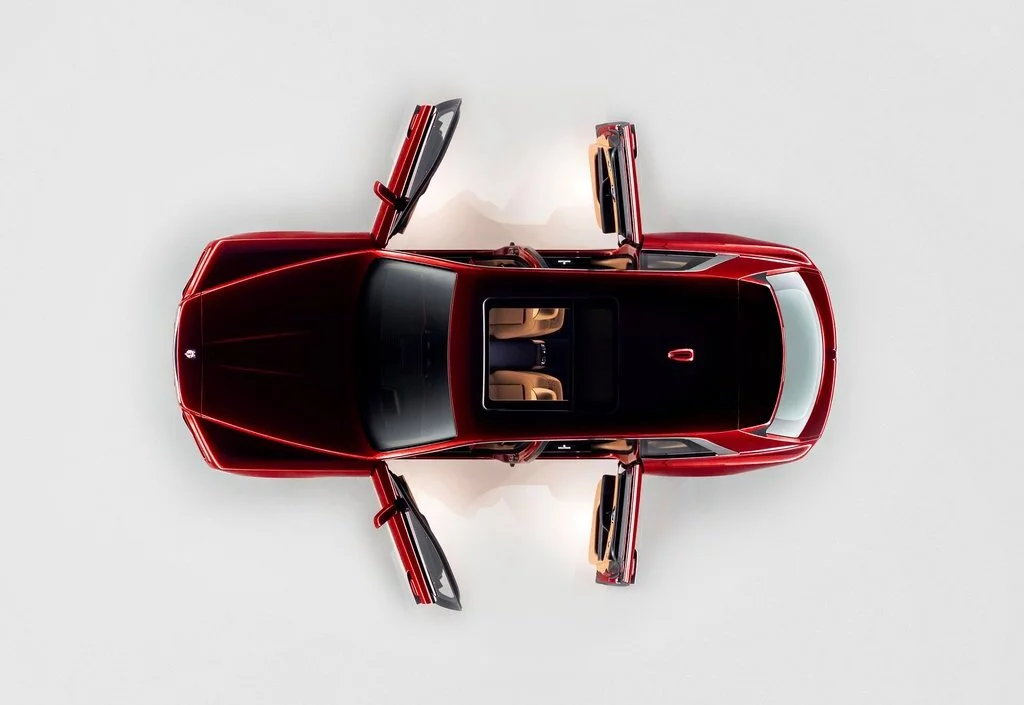 Rolls-Royce remains the only brand steadfastly committed to featuring "real" suicide doors—full-sized doors hinged at the back—in its current lineup. The Rolls-Royce Cullinan, Spectre, Ghost, and Phantom models all come equipped with these iconic doors.
The presence of suicide doors undoubtedly elevates the premium and elegant status of Rolls-Royce vehicles, setting them apart from other luxury automobiles.
By the way, Rolls-Royce doesn't refer to these doors as "suicide doors." Perhaps the name is considered too vulgar; instead, they call them "coach doors."
In addition to the current models mentioned, several past offerings from Rolls-Royce also featured these distinctive doors, including the Rolls-Royce Dawn and Rolls-Royce Wraith.
Mazda MX-30 EV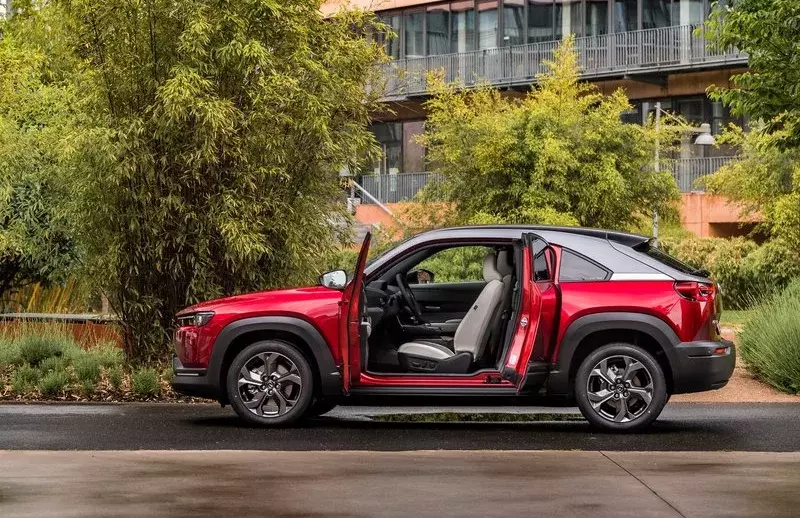 The Mazda MX-30 EV is an electric crossover introduced just two years ago. The car struggled to find acceptance in the market, leading many to consider it a failure. As a result, the company was forced to discontinue it just two years after its introduction.
Despite the poor sales, the MX-30 EV is one of the few cars with suicide doors, though they are not full-sized like those on Rolls-Royce models.
The rear door is small, opens to about 80%, and is designed to facilitate easier entry and exit for both passengers and cargo.
Honda Element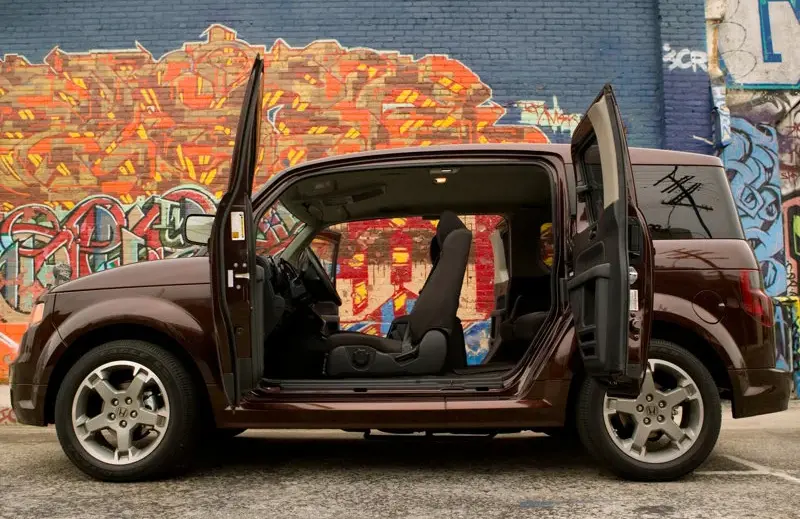 This is one of my favorite cars, although Honda discontinued its production in 2011.
The Honda Element features a boxy design and rear suicide doors that facilitate easy access for both passengers and cargo. However, these rear doors cannot be opened independently and require the front doors to be opened first.
The Honda Element is cherished for its impressive cargo capacity, which allows it to accommodate almost anything. Its spacious interior also makes it a popular choice for camper conversions.
Mazda RX-8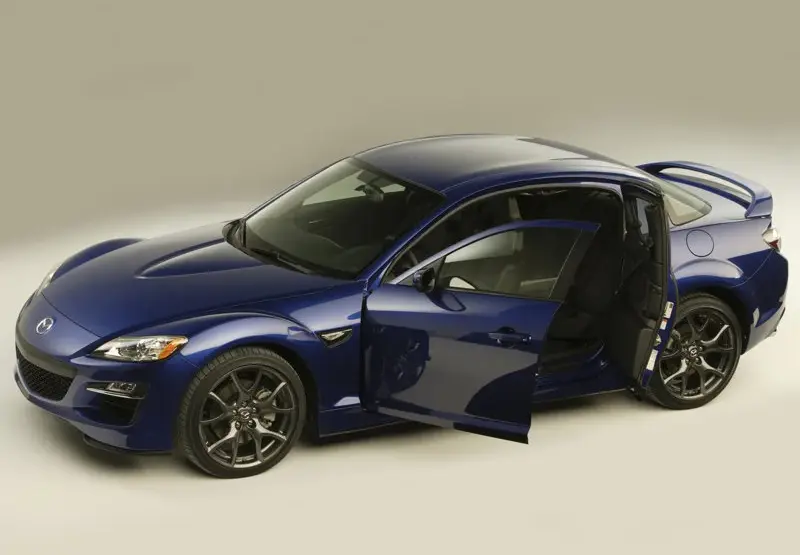 The Mazda RX-8 was produced from 2003 to 2011 and featured what the company called "Freestyle doors" rather than the traditional "suicide doors."
At first glance, the RX-8 appears to be a two-door car. However, it actually has a small, rear-hinged door that leads to a compact and narrow rear seat.
The Mazda RX-8 enjoyed considerable popularity. Its final 2011 model had an iconic 1.3-liter rotary engine with 212 horsepower. Unfortunately, the car was discontinued due to emissions regulations.
Toyota FJ Cruiser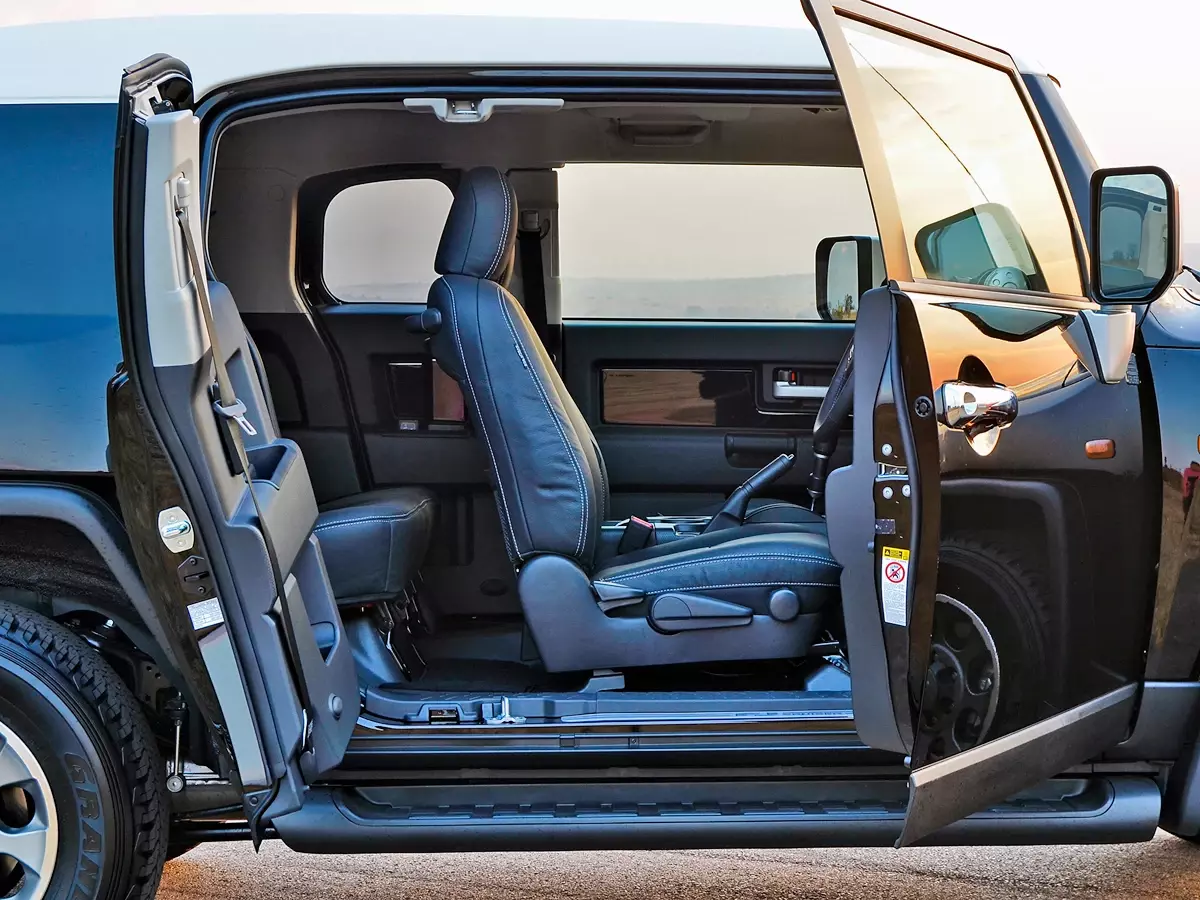 It turns out that Toyota is not left behind in adopting these rear-hinged doors; they call them clam-shell doors or rear-hinged passenger doors.
Clamshell doors can be found on the Toyota FJ Cruiser, a mid-size SUV designed for mud and rock crawling, perfect for serious off-roading.
When the clamshell doors are opened, you'll find a row of surprisingly narrow passenger seats, making it difficult even to get in.
The first Toyota FJ Cruiser was introduced in 2005 and remained in production until 2014. The last model featured a 260-horsepower, 4.0-liter V6 engine that was powerful but also fuel-intensive, which is likely why Toyota discontinued production of this off-road vehicle.
BMW i3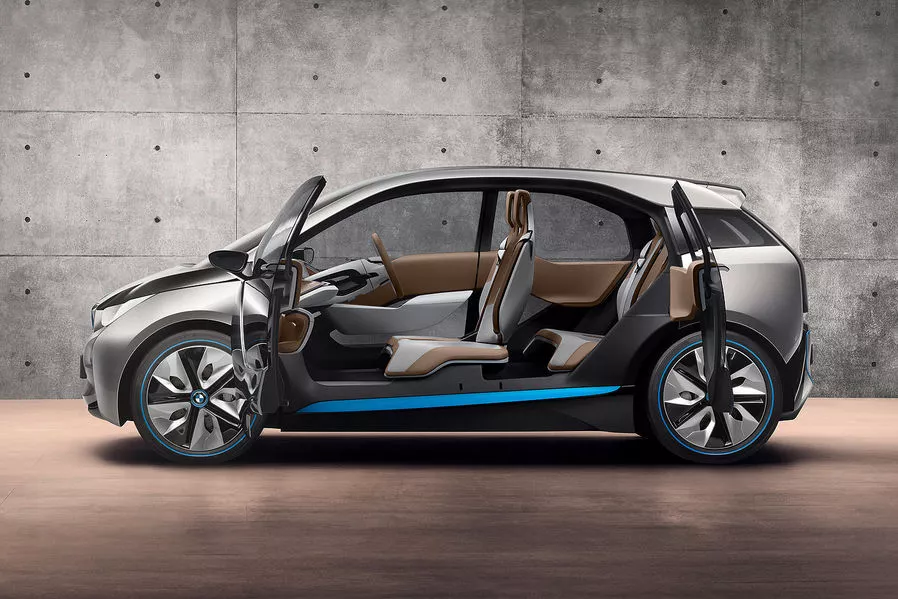 The BMW i3 was one of the first mass-produced electric cars, and at that time, the manufacturer tried to implement passenger doors that open opposite the front door, in other words, the Suicide Door.
The rear-hinged passenger doors on the BMW i3 managed to make the interior of this compact car feel more spacious, although to open these rear doors, the front doors had to open first, which was a little inconvenient.
The BMW i3 is quite a successful electric car, considering it was launched in 2013 when electric cars were still not much in vogue due to supporting infrastructure such as charging stations not being widely available. The BMW i3 was forced to stop production in 2021, and now BMW has some better successors.
Lincoln Continental Coach Door Edition (Rare)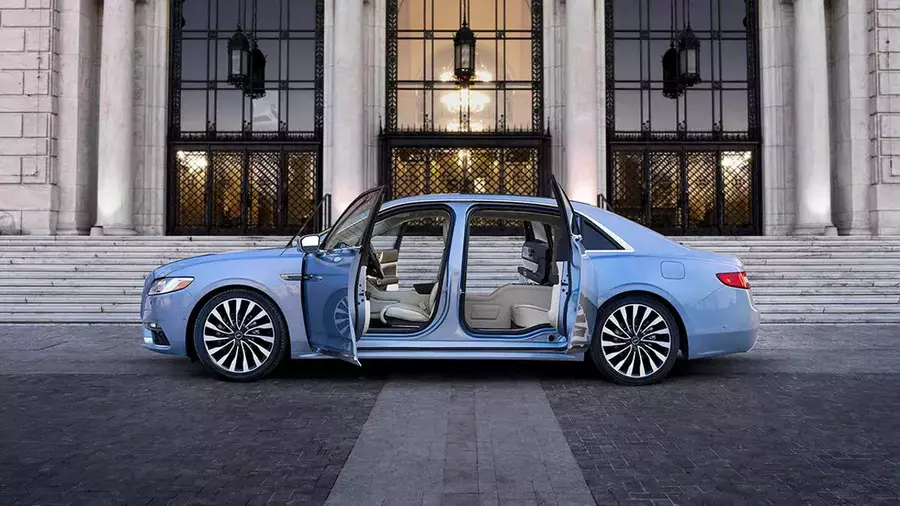 In 2019 and 2020, to celebrate its 80th anniversary, Lincoln launched a special edition Continental featuring the Coach Door, also known as center-opening doors or suicide doors.
Interestingly, the Lincoln Continental had previously introduced this type of door design from 1961 to 1969, aiming to convey elegance and attract buyers.
Unlike conventional suicide doors, this Lincoln Continental special edition utilizes rear-hinged doors while retaining the B pillar between the front and rear doors. This design, though slightly less elegant, offers increased safety.
Due to its limited production, the Lincoln Continental 80th Anniversary Coach Door Edition has become increasingly rare. Even if one is available for purchase, its price has risen significantly due to its status as a collector's item.
Mini Cooper Clubman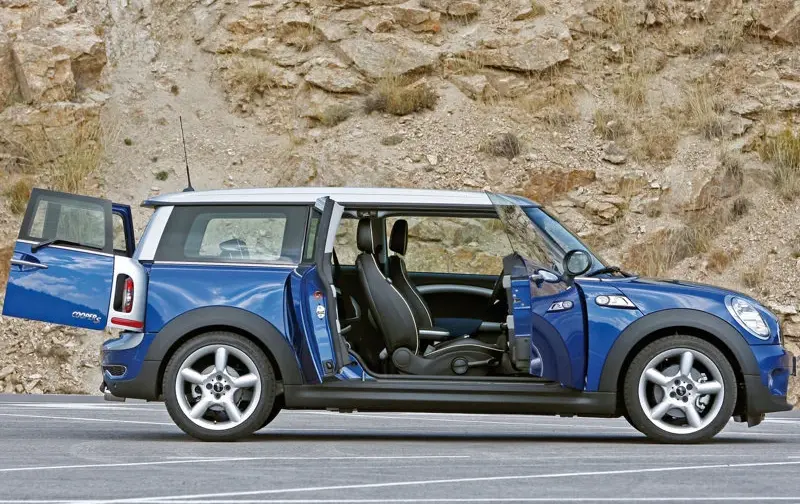 The Mini Cooper Clubman boasts one of the most unique door layouts among cars. This compact vehicle features three doors: two front doors and a single rear door on the right side. That's correct; this car has only one passenger door, and it is rear-hinged.
Rather than featuring a traditional liftgate, this hatchback opts for a pair of vertically split rear doors.
The incorporation of a suicide door and wide-opening rear doors simplifies both passenger access and cargo loading. Despite its compact size, the Mini Cooper Clubman offers a surprisingly spacious interior for its class and boasts an impressive cargo capacity of 32.8 cubic feet.
Faraday Future FF91 EV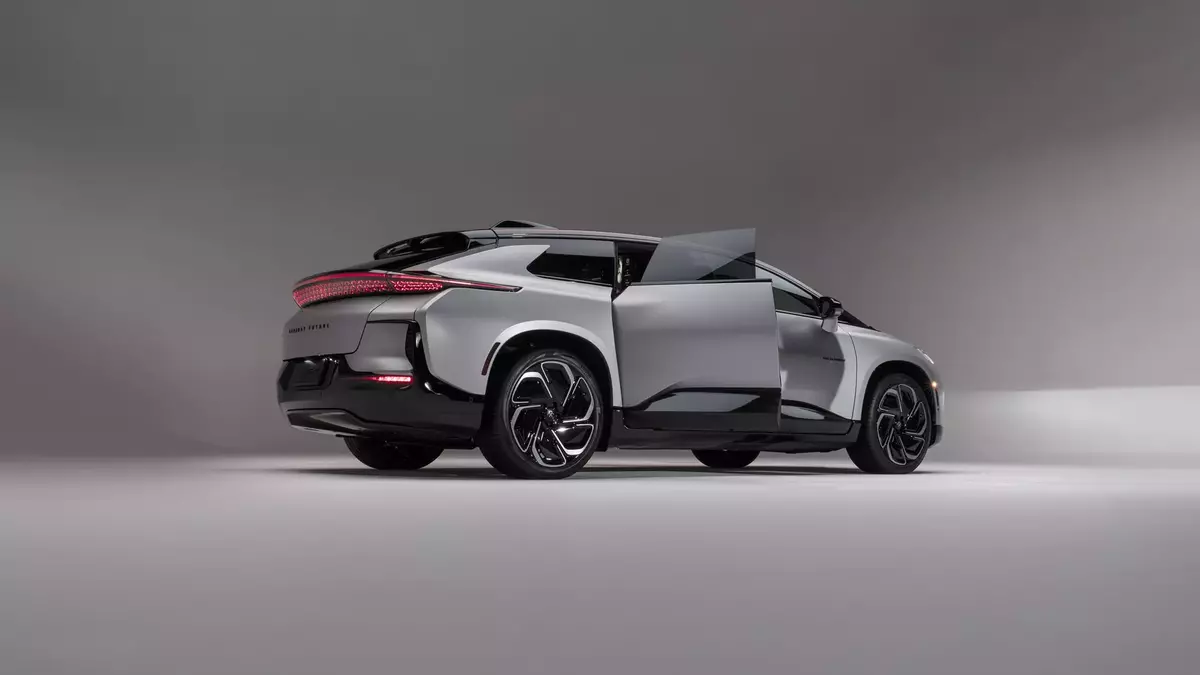 In 2014, a startup called Faraday Future focused on developing smart electric cars. The FF91 is an electric midsize SUV with an ultra-modern exterior, interior, features, and powertrain.
Uniquely, even though this car represents the advanced car of the future, the FF91 features suicide doors, a design element that has been around for 60 years.
But don't get me wrong; the presence of suicide doors on the FF91 makes it look even more futuristic.
As of now, the FF91 is not yet available in the market. However, those interested in owning one can place a preorder on Faraday Future's official website.
Some Classic Cars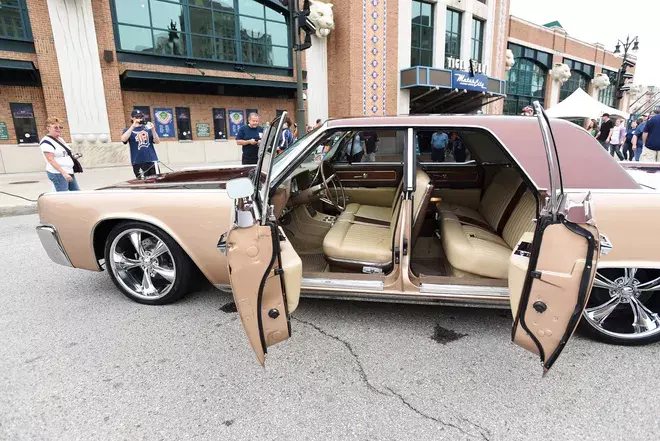 As I've mentioned several times before, suicide doors are not a new feature; classic cars have already incorporated them.
One of the most iconic examples is the 1960s Lincoln Continental. Additionally, the Ford Thunderbird also adopted this door model, specifically in the 1968 model year. Before that, the 1957 Cadillac Eldorado Brougham featured the same type of door.
These classic cars are quite difficult to find, and their prices are correspondingly high. If you own one, consider yourself very fortunate.