Dash cameras have become essential in modern car kits. A Dash cam is a video recording device mounted on your car's dashboard, windscreen, or behind the rearview mirror.
Normally, dash cameras face forward to record the road ahead of you, although sometimes you can find a rear-facing camera on the rear of your car's windscreen.
The primary purpose of a dash cam is to record concrete evidence of an event that occurs on the road, whether it is a car crash/accident or robbery.
Dashcam footage is helpful for insurance claims, and having one in your car can result in cheaper premiums. For example, if someone crashes into you, you can easily prove you were not at fault using the dash cam footage.
Dash cams are usually bought and fitted separately to your car, although nowadays, you can buy a car with an inbuilt dash cam. Dash cam costs range from $50 to $700, not including the installation cost. Continue reading to find out more about car models with in-built dash cams.
Subaru Forester
Subaru Forester is arguably one of the most popular SUVs in America. Subaru Forester is versatile with a roomy interior, all-weather driving capability, and advanced technology.
Like other Subaru models, the Forester is equipped with an EyeSight system.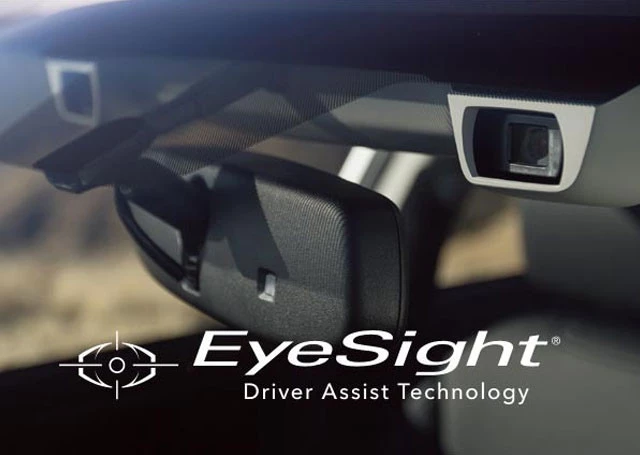 The EyeSight system is Subaru's driver assistant technology that uses the camera to control the adaptive cruise control, lane departure warning, and pre-collision braking functions (automatic emergency braking).
The EyeSight automatically records 22 seconds of footage if you are involved in an accident. With a court order, you can access the footage and easily prove you are not the guilty party in a car crash to help settle an insurance claim.
Other Subaru models equipped with the EyeSight dash cam are:
Subaru Outback
Subaru Crosstrek
Subaru Impreza
Subaru Ascent
Subaru Legacy
BMW X5
The presence of dash cameras on the BMW X5 indicates that the technology is now accepted in luxury car models.
Called the BMW Drive Recorder, this technology is available in vehicles with BMW Operating System 7.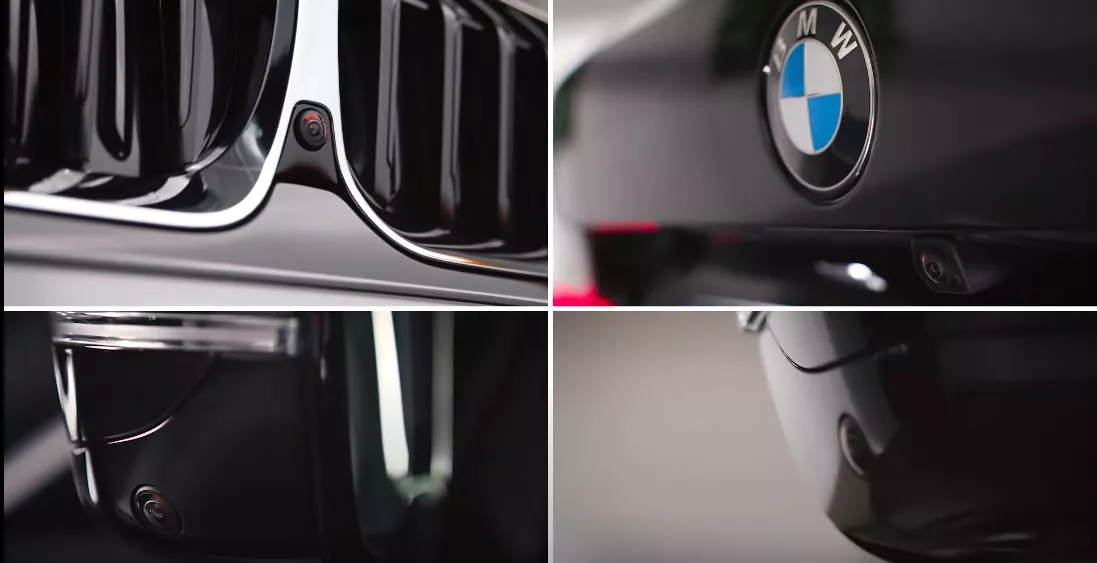 The technology uses surround-view cameras, which can still serve as dash cams. It is essential to understand that the BMW Drive Recorder does not function as a regular dash camera.
For instance, if you are involved in an accident, the BMW Driver Recorder records only 20 seconds before and 20 seconds after the accident.
The recorded footage can either be viewed on the BMW's infotainment display or exported to a USB drive.
Although Drive Recorder records all the time, the system only saves 40 seconds of footage. However, 40 seconds can come in handy in a lawsuit because it can provide crucial footage to help your case with the insurer.
You can manually activate the Driver Recorder from the iDrive infotainment system. Here are the steps you need to follow to get it done:
Open Apps, navigate to Installed Apps, and then select Driver Recorder
Select Settings
Select Recording Allowed to enable the Driver Recorder
Select the recording length before the trigger (max. 20 seconds) and do the same after the trigger and select (max. 20 seconds)
In the Camera Selection, select your preferred camera for recording. Remember, the Drive Recorder System has four cameras.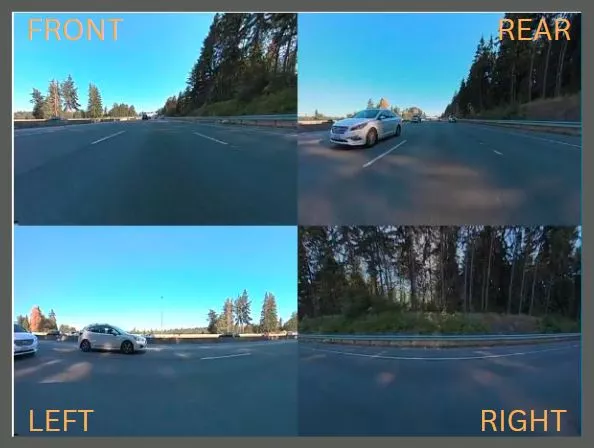 Drive Recorder also serves as a Parking Assistant System. Driver Recorder System is also available in:
BMW X7
BMW 3 Series
BMW 7 Series
BMW 8 Series
Cadillac XT6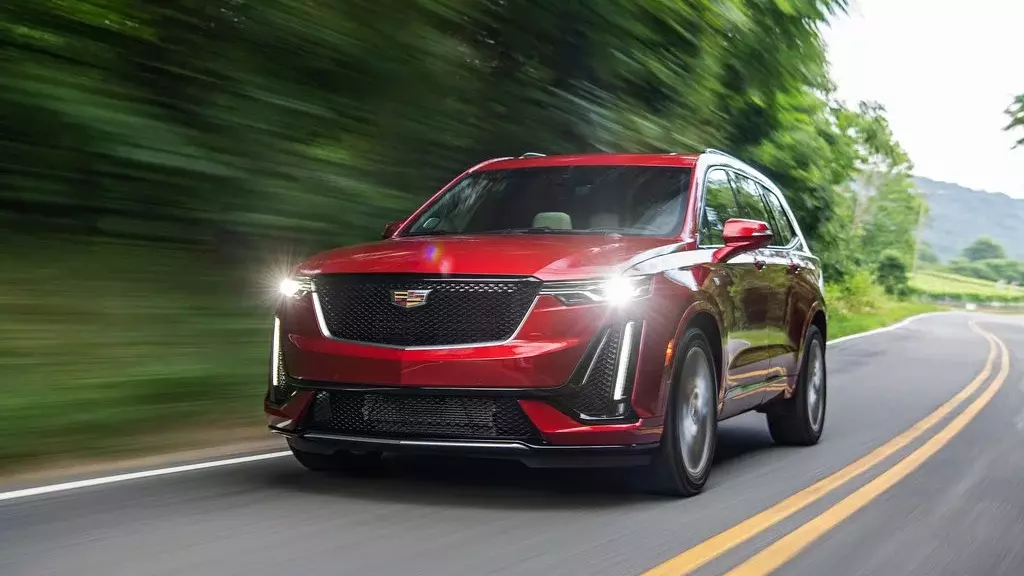 Cadillac XT6 has four exterior cameras installed in different locations, i.e., front grille, back trunk lid & both doors mounted rear view mirrors.
Four cameras allow the system to record 360° footage, i.e., in Cadillac, it is referred to as Surround Vision Recorder (SVR).
Although you can choose the preferred camera to record, SVR can use the front camera only, just like a dash cam.
With SVR, you can get footage of up to 5 minutes. The footage is stored on an SD card located in the trunk. The SD card makes it easy to view and transfer the footage to your smartphone or computer.
Finally, the SVR system can serve as a security feature because it can record, activate the alarm, and record burglars.
Tesla Model S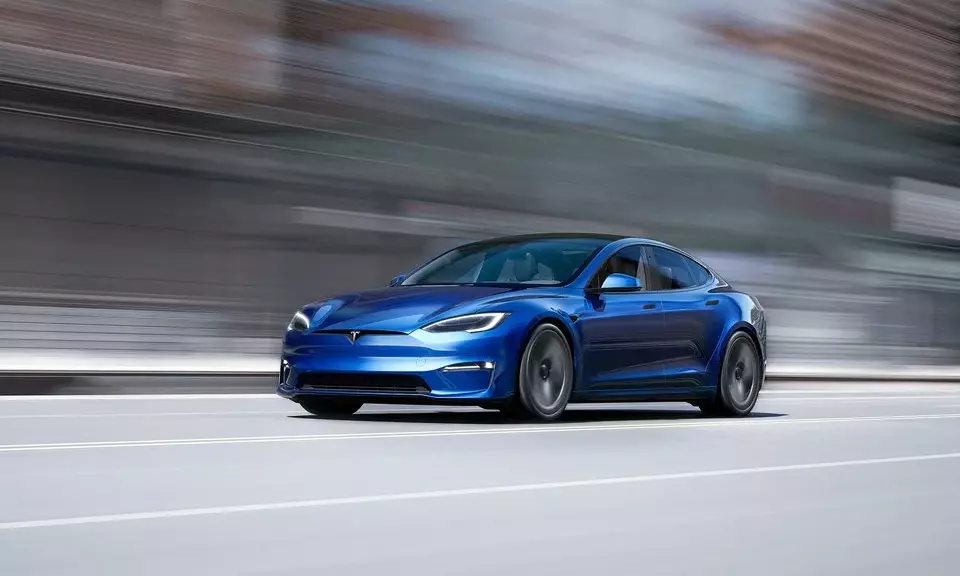 Tesla is a smart car with various sensors to support its system. Ideally, all Tesla models have cameras (8 in total), including the Tesla Model S.
At first, the primary function of the cameras was to assist the driver. However, through firmware updates, Tesla increased the camera functions.
Referred to as TeslaCam, Tesla cameras can be used as dash cams. Ergo, they can record and save video footage to a storage media (USB drive) for future use.
Although TeslaCam doubles up as a dashcam, the system has a few flaws.
For example, TeslaCam cannot save footage automatically. Therefore, you must press the dash camera icon button to save the footage.
While one can save footage, in case of an accident, TeslaCam might not help. For instance, if you are involved in an accident, you can be disoriented and fail to save the footage manually, thus rendering TeslaCam useless in such scenarios.
However, with a firmware update, Tesla can easily fix this problem.
Chevrolet Corvette
Since 2015, Chevrolet has fitted a video recording feature known as Performance Data Recorder to its Corvette supercars.
PDR is a performance-driving analysis tool that also serves as a dashcam.
As a performance analysis tool, the PDR records metrics like the steering angle, acceleration, braking, GPS, etc., to calculate the driver's performance.
It is possible to customize your recording with options like audio recordings, resolution options, valet mode, and automatic recording.
For example, if you activate the valet mode, you can record vehicle data and video when other people use your car.
Despite not being specifically designed as a dashcam, the PDR can be a solid dashboard video recorder. With a 32 GB memory card, you can record up to 12 driving hours.
Mini Countryman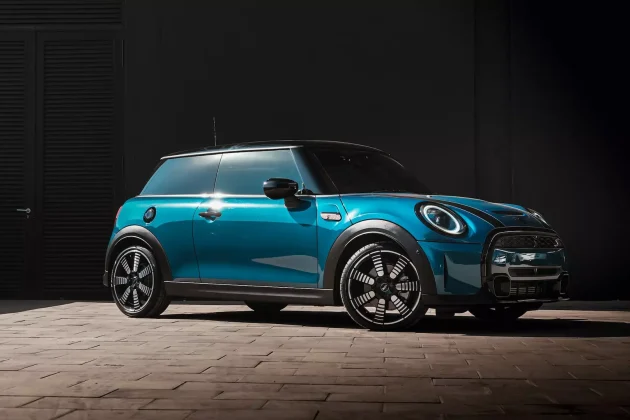 This dual camera setup is available on Mini Hatchback, Countryman, and Clubman models.
As a dealer fit option, the price may vary, although it offers great value for money to car owners.
This system is reliable because it stays active even when the car is parked.
Therefore, the camera can record theft attempts automatically.
The system is equipped with GPS to track your car at all times. The footage is stored on an SD card.
Toyota
As one of the world's largest automobile manufacturers, Toyota does not want to be left behind in providing its customers with a dashcam.
Toyota, on the other hand, prefers to make the dashcam optional as a dealer fit rather than making it a standard feature. Customers can get a dashcam by contacting their local Toyota dealership.
Toyota has two dashcam models: the Toyota Dashcam and the Toyota Integrated Dashcam.
The Toyota Dashcam is available on the Toyota 4Runner. This dashcam is built into the rearview mirror and functions similarly to a standard dashcam.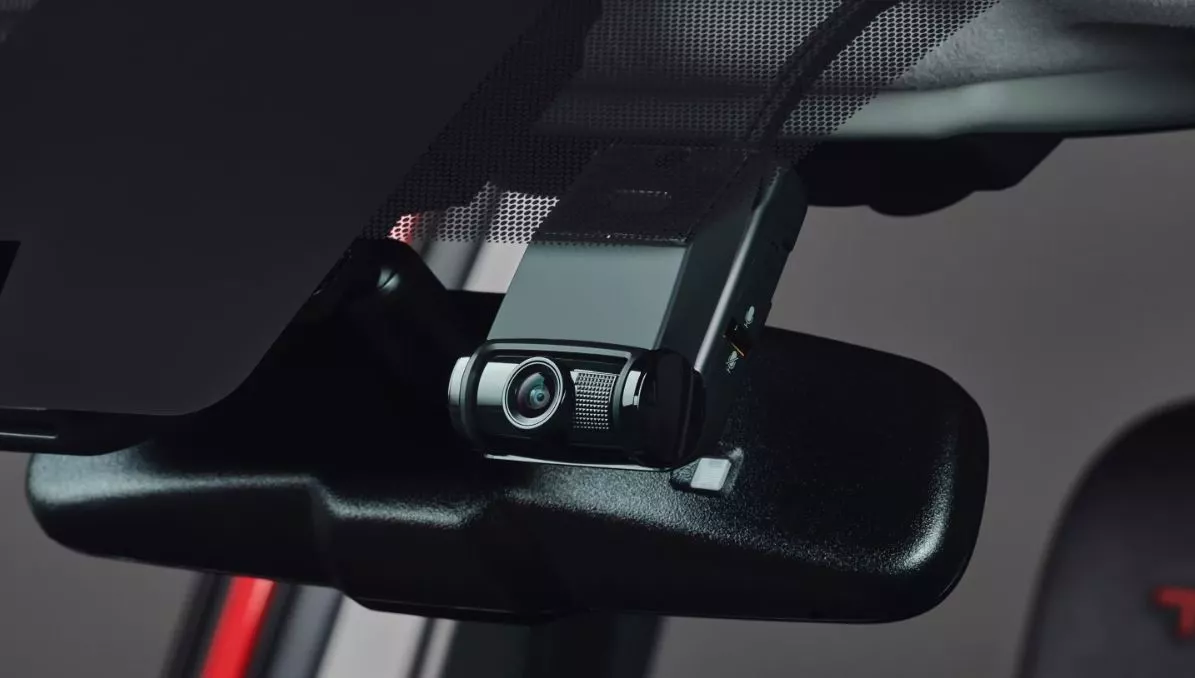 Toyota Dashcam features include:
Infinite Loop with 1080p resolution
Incident Recording
Parking Surveillance
Interesting Event Recording
Adventure Mode
The Toyota Integrated Dashcam is located behind the rearview mirror attached to the windshield and has an aftermarket-like design.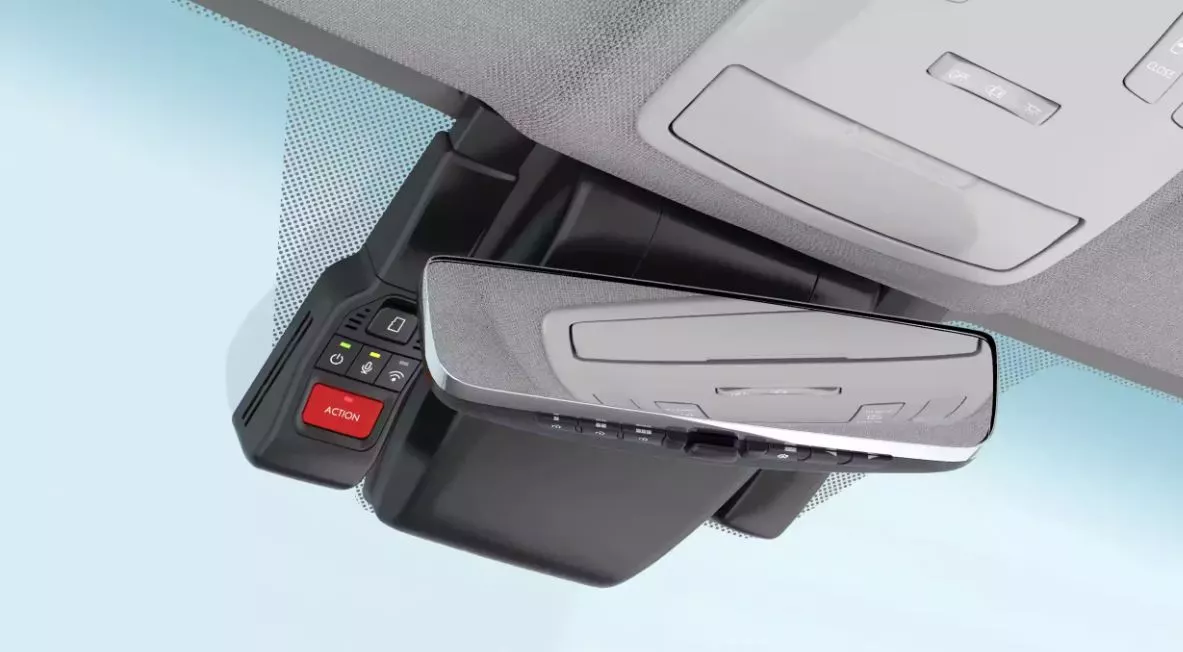 Toyota Integrated Dashcam has more and more advanced features, including:
PC Companion Tool
Smartphone Wi-Fi Connectivity
action mode
Accident Detection
Interesting Event Recording
Parking Surveillance
Toyota Integrated is available on some of the latest Toyota models, including:
Toyota Sienna Hybrid
Toyota Venza
Toyota Camry
Toyota Highlander
Toyota Tundra
Toyota Tacoma