You are not going to find a more beautiful state than Washington. Home to Microsoft and Amazon, this is one destination that will definitely leave your heart swelling with pride! You will get endless scenic views to explore at every turn while enjoying some time behind the wheel.
If you're planning on moving or just visiting, you might consider getting a vehicle. Since the topography is diverse, the selection of cars to drive in Washington state will also vary. It's no wonder because people in cities like Seattle are more likely to drive a sedan, and some suburbs prefer trucks or SUVs.
Generally, cars like Toyota Camry and Honda Civic are good choices. However, compact SUVs such as Toyota RAV4 and Honda CR-V have become increasingly popular due to their versatility and value.
Toyota RAV4 Hybrid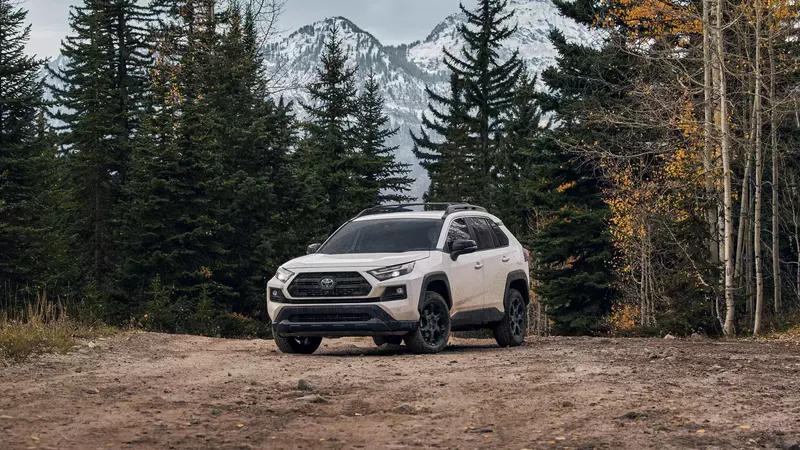 The Toyota RAV4 Hybrid is an excellent SUV for Washington state. It is efficient and has a responsive hybrid engine. A 2.5-liter 4-cylinder and two electric motors combine to produce 219 horses.
This engine is more responsive and has an excellent fuel economy that beats every conventional SUV. This makes it more fun to drive around Washington.
Other than that, this hybrid model also offers standard all-wheel drive, which is excellent for all-weather and all-terrain driving. The RAV4 Hybrid is also spacious and a great choice for families or those needing extra cargo space.
It also boasts of some of the best standards with features like a panoramic glass roof that gives all passengers a front-row view of the sky. Also inclusive are heated seats, automatic headlights, and optional extras on the gas-only version.
Honda CR-V Hybrid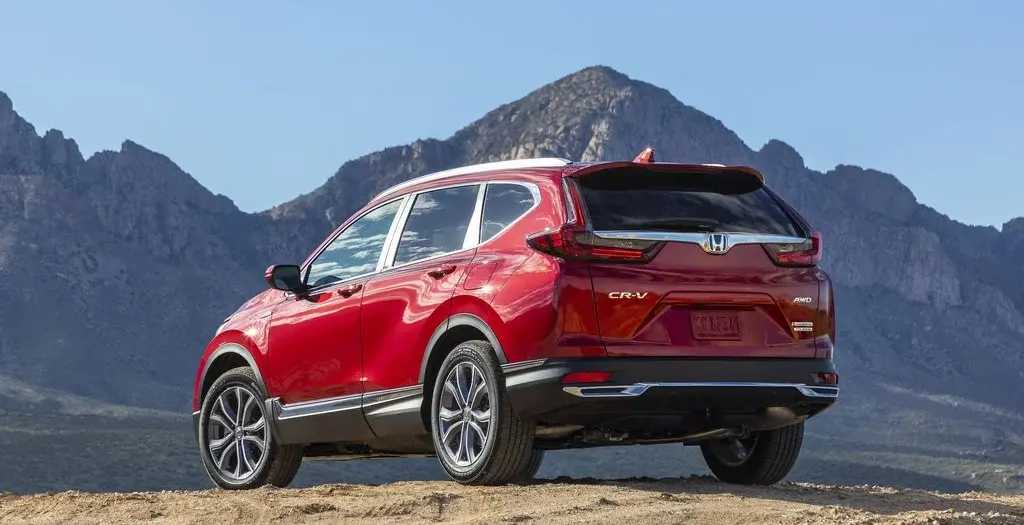 The Honda CR-V Hybrid is an ideal compact SUV for driving in Washington. It is very comfortable to drive on downtown streets and is ready for outdoor activities such as hiking and skiing.
Its turbocharged engine offers unparalleled smooth driving and good handling, making it a pleasure to drive. The engine also provides confident stops when in panic-braking situations.
The interior is good-looking and spacious to accommodate plenty of people and cargo. This car remains silent even when driving at high speeds.
It is fitted with standard features making it a great value. Those features include Apple Car Play, HD radio, Push button start, remote start, dual-zone automatic climate control, and navigation.
The vehicle's All-Wheel Drive system makes every drive a rewarding experience. The hybrid drivetrain is efficient enough and provides an excellent fuel economy of 40 mpg in the city and 35 mpg on the highway.
Subaru Forester
The Subaru Forester is a non-luxury compact SUV. It is versatile and comes with an excellent fuel economy of 26 mpg combined. When it comes to its interior, it is designed with one of the roomiest cabins among the compact SUVs.
The vehicle has good cargo space and enough seating for up to 5 people. The car handling is also a welcome boost, and Washington drivers will appreciate the good visibility this car offers.
The Subaru Forester also has excellent safety features like a standard eyesight driver assist technology and a driver focus distraction mitigation system that prevents or reduces the severity of a collision.
The car also includes an All-Wheel Drive system to keep the Forester stable on the road, even in adverse conditions.
Additionally, the Subaru Forester has various other features that make it an excellent choice for driving in Washington state. These features include a sunroof, heated seats, and a rear-view camera.
Toyota Highlander Hybrid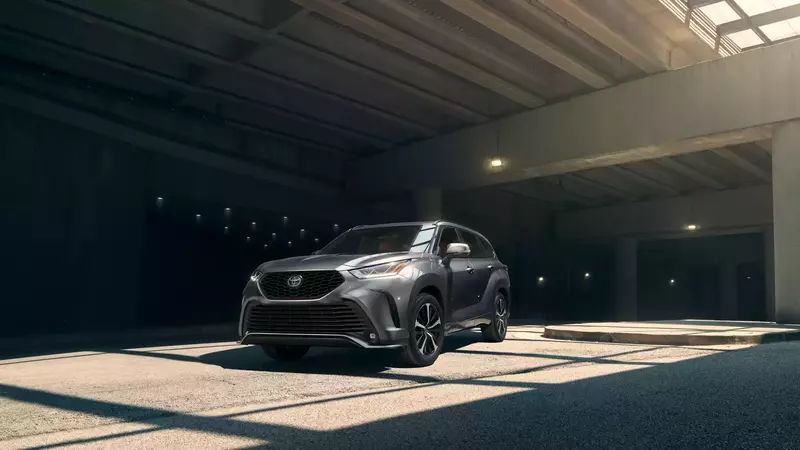 If you're looking for a 3-row hybrid SUV that has it all, the Toyota Highlander hybrid is a great choice. It's powered by a hybrid engine, a 2.5-liter 4-cylinder that delivers excellent fuel economy with an estimated EPA of 36 mpg in the city, 35mpg on the highway.
It has a spacious interior and standard features like automatic emergency braking, lane departure assist with steering assist, automatic high beams, and full-speed adaptive cruise control. It has an impressive five-star safety rating, making it great for people looking for dependable cars.
Perhaps the best thing is that the Toyota Highlander Hybrid is available with an All-Wheel drive system that is efficient and fun to drive.
Subaru Outback
The Subaru Outback is fitted with all the features to handle the daily errands in Washington state. It has an adventurous capability with the confident traction of a Symmetrical All-Wheel Drive. The excellent fuel economy of 26 mpg in the city and 33 mpg on the highway is good to take you wherever you like.
It is also designed with a roomy interior, and handling it is pretty easy. The Outback also has ample cargo space and comes standard with several features drivers in Washington state appreciate.
These safety features include vehicle dynamics control, eyesight driver assist technology, stability control, and blind-spot detection.
The Outback also has some optional features that can further enhance its appeal. It evaluates the acceleration, cornering, and braking.
With so much to offer, it's no wonder the Subaru Outback is such a popular choice among Washington state drivers.
Kia Telluride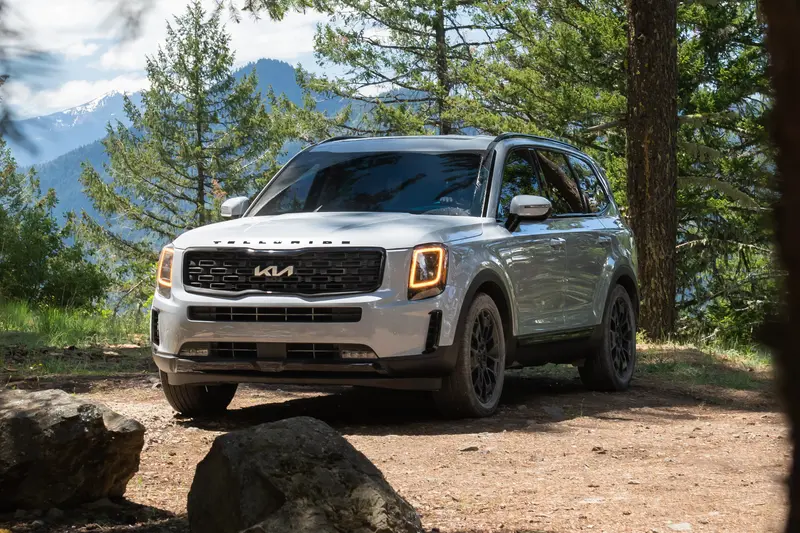 The Kia Telluride is a popular midsize SUV that offers responsive handling. It is roomy enough to sit up to eight people and has ample cargo space. It also boasts of a good fuel economy. The Telluride also offers an optional third row of seating, making it a great choice for families.
It also comes standard with an All-Wheel Drive system that distributes power to all four wheels. Apart from the passenger seats, the Kia Telluride's other standard features include 18-inch wheels, a panoramic sunroof, heated seats, dual-zone climate control, and a sunroof.
The Telluride also offers lane departure warning, blind-spot monitoring, and automatic emergency braking.
Overall, the Kia Telluride is a great SUV that offers everything you need for a comfortable and enjoyable ride through Washington state.
Honda Civic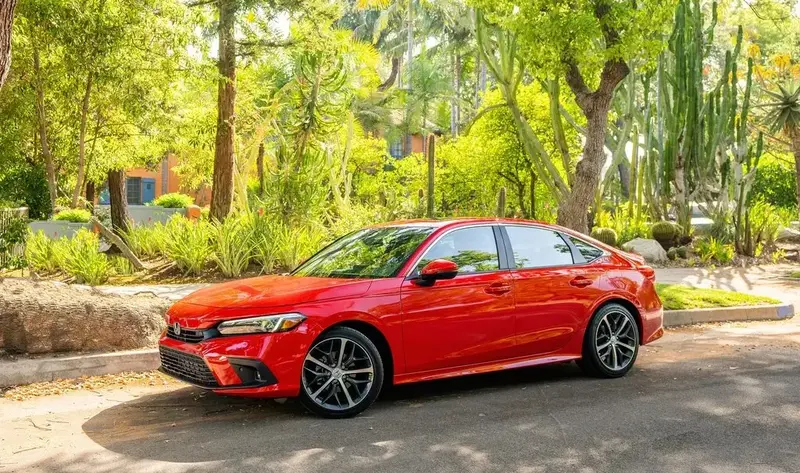 Looking for a reliable and fuel-efficient car for Washington State? The Honda Civic is a great option!
The Civic is number one in compact vehicles, thanks to its responsive and powerful engine models. The base models have a 158 horsepower 2.0-liter 4-cylinder and a 1.5-liter 4-cylinder.
This all-fun and the sporty ride has a spacious cabin that is comfortable and practical enough.
Honda Civic also comes standard with several features like Bluetooth connectivity and a rear view camera. One great thing about this vehicle has an excellent safety rating of 5 out of 5 stars, making it a good choice for families.
And if you live in Washington State, you'll be happy to know that the Civic is one of the most popular cars on the road and a great all-around car.
Toyota Camry Hybrid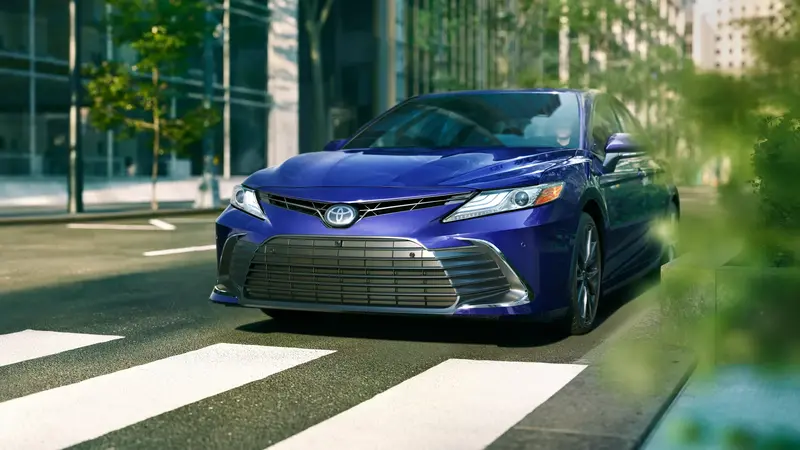 Toyota Camry Hybrid offers impressive performance with sport-tuned suspension and hybrid efficiency. It is a good choice for Washington, thanks to its snappy 2.5-liter four-cylinder and an electric motor.
This engine delivers a good fuel economy with an estimated EPA of 51 mpg in the city and 53 mpg on the highway. It also has an available all-wheel drive performance to save you for the not-so-perfect days. The interior features soft surfaces and adult-friendly seating with plenty of features.
The Toyota Camry's standard features are a six-speaker stereo, two USB ports, a Wi-fi hotspot, satellite radio, Amazon Alexa, Android Auto, and a 7-inch touch screen. All these features give a more comfortable ride that you will enjoy.
The Camry Hybrid boasts a low emissions rating, making it an environmentally friendly vehicle for Washington State drivers.
Honda Ridgeline
The Honda Ridgeline is a versatile truck that got you covered whether on or off-road. It features a spacious interior with 60/40 split lift rear seats, seating space to accommodate up to 5 people, and plenty of room for cargo.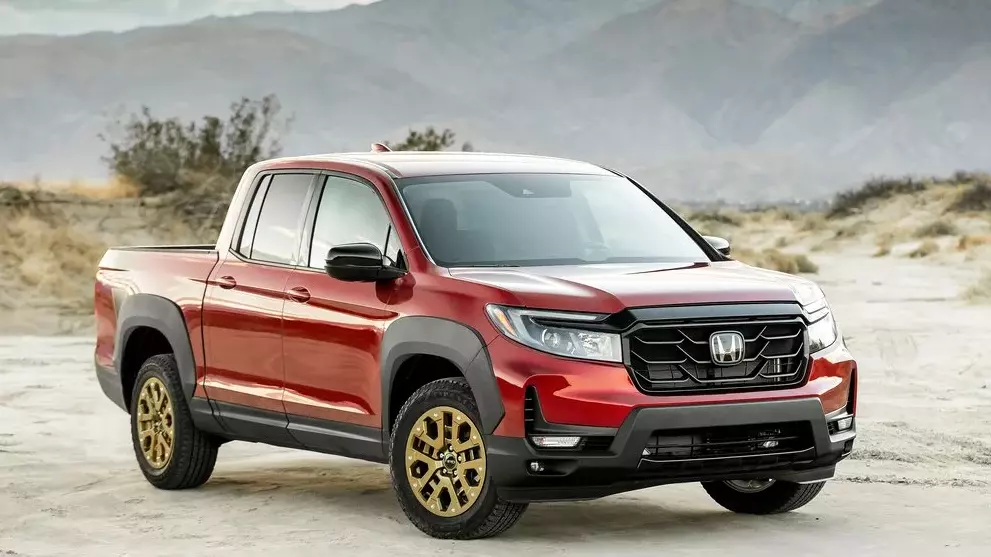 The Ridgeline has a robust 280 Horsepower V6 powertrain that is great for adventure and delivers an excellent fuel economy of 18 mpg in the city and 24 mpg highway.
The vehicle has easy handling and an all-wheel-drive system that's an excellent choice to drive in the downtown area and explore beauty by driving on the mountain roads.
RAM 1500
The RAM 1500 is a great car that can handle any terrain. It comes in different models with different engine options-a 5.7-liter V8, 3.6-liter V6, 3.0-liter V6, and 6.2-liter V8-that are powerful enough.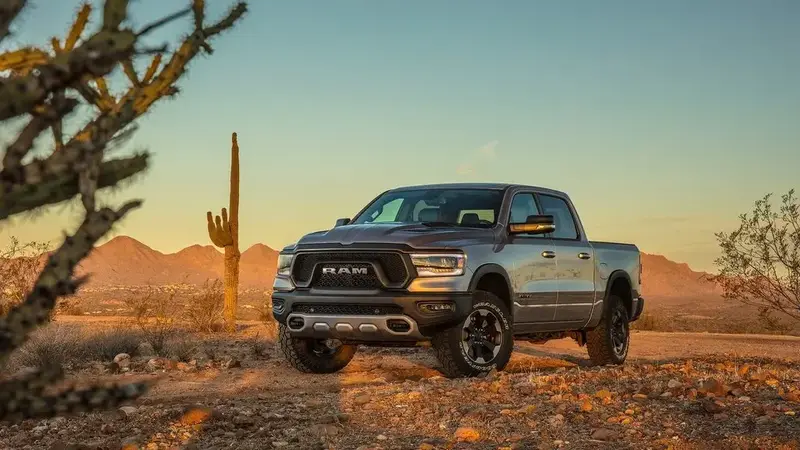 This vehicle provides excellent ride quality and is perfect for exploring the great outdoors. The high-end cabin has a comfortable seating space with the latest tech features, making it an ideal choice for long road trips. The RAM 1500 also has various safety features that will give you peace of mind on the open road.
Final Words
Now I hope that back in your mind, you have narrowed down one of the best cars to settle for. These cars have both city capability and outdoor adventure worthy of off-road ability. Do not forget as you look for vehicles that fit these requirements well, be sure to also consider a car that's easy to drive, its safety features, and how much storage space you'll have inside your vehicle.