Driving in winter can be dangerous if you use a car that doesn't have good traction. Currently, there are many technological advancements in the auto industry, and therefore some vehicles can handle snow and winter comfortably.
Acura Integra is one of the cars that can handle winter and snow.
But to what extent?
Is the Acura Integra Good in Snow?
Intra is good in snow. Being a front-wheel drive car, it can handle snow and winter because of its traction and stability. The vehicle can drive on a snowy road without sliding due to its stability, which is why most people love it.
However, some owners of these cars have revealed that they can only handle minimal snow; therefore, they must acquire snow tires to maneuver in snow and winter. When buying an Integra, you must choose the right model for snow.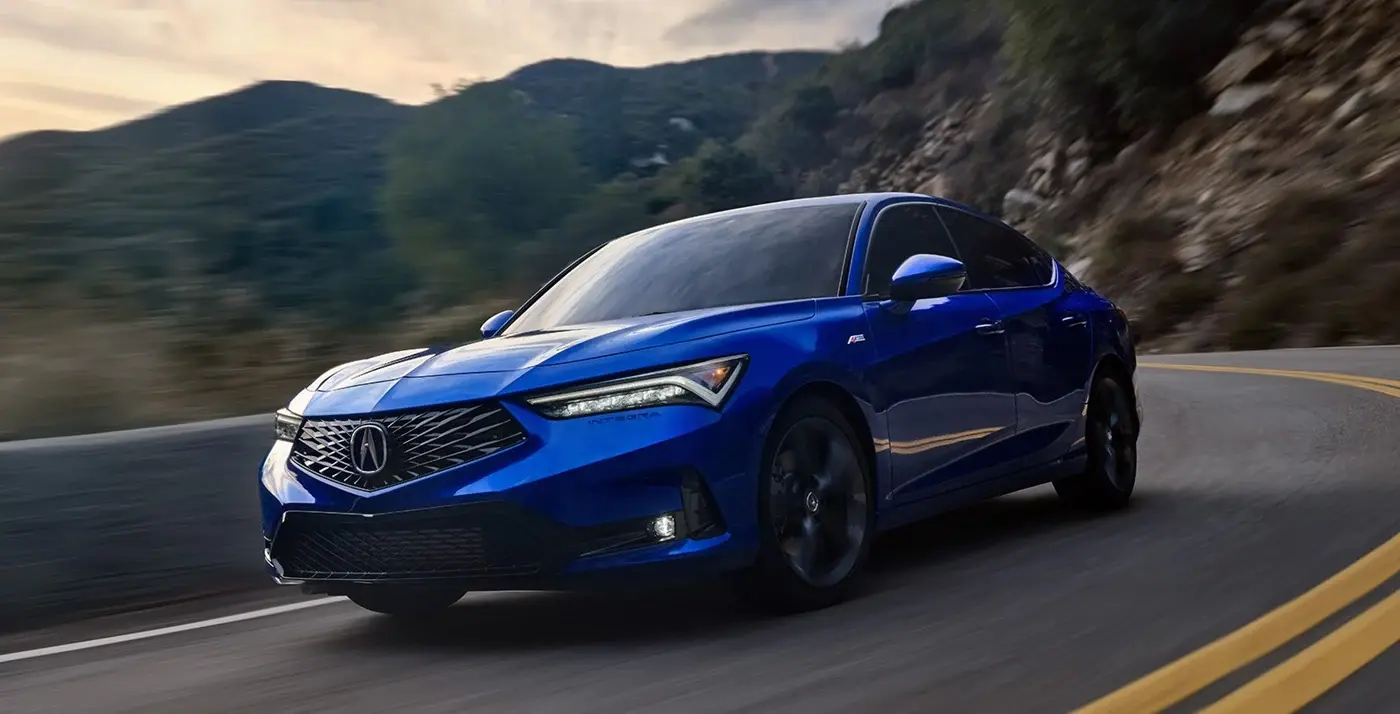 Which Acura Integra Features Will Improve Winter Driving?
Driver assistive Technologies
These technologies help the driver detect a vehicle on the other side or an object which helps avoid collision and reduce the severity of any accident.
Collision mitigation braking system (CMBS)
These brakes enable the driver to apply instant breaks in case they detect an incoming car to avoid a collision.
The CMBS operates with a forward-facing camera that helps identify the distance of the incoming object and its speed.
The system can work automatically without the driver's help if it has detected the object is too close and a collision is about to happen, but the driver doesn't take action. It will give the driver warning twice, and if there is no action taken, it applies strong brakes automatically.
Lane-keeping Distance
It helps the car to remain in its lane. If you go out of your lane without using a turn signal, the system automatically works on the steering well, directing you to your lane. This helps if the road is slippery.
Vehicle stability assist (VSA) with traction control
It's responsible for giving the vehicle stability in case of sudden maneuvers, braking, cornering, or acceleration. It helps control the sliding wheels by applying braking force to keep them on track.
Heated Seats
Heated seats are crucial during winter to ensure that the driver and the passengers stay warm throughout the journey.
Does Acura Integra Have Snow Mode?
Unlike the Acura RDX or MDX, the Integra does not have a special mode for snow driving. The Acura Integra has three driving modes: Comfort, Normal, and Sport.
For snow driving, I suggest you drive in comfort mode.
In Comfort, electronic power steering will become softer, resulting in more gentle handling, the power is slightly reduced, and the driving sensation becomes more relaxed.
Comfort mode is very beneficial when driving on slippery surfaces so that the wheels do not slip easily.
How Much Snow Can an Acura Integra Handle?
Acura Integra doesn't handle much snow; however, it can handle snow up to 5 inches without any problem.
Even though it has some features that make it ideal for winter and snowy weather, it's not one of the cars you can rely on snow. Being a small luxury car, most of its features are designed to meet the goal of offering maximum luxury.
But the good thing is that it has impressive safety features that help the car avoid collision by detecting incoming vehicles.
Therefore even if you are stuck in the snow, your safety is guaranteed. Even when a collision occurs, there will be minimal injuries since it's designed to offer the best protection.
Does Acura Integra Need Winter Tires?
You might be fine with all-season tires on your Integra, but if you do a lot of winter traveling, I highly recommend investing in a good pair of winter tires.
Winter tires are specially designed for slippery surfaces like ice and snow; they provide better traction to the wheels of the vehicle, thus minimizing the chances of the vehicle slipping.
However, winter tires are expensive, so you must be ready to spend more than when buying normal car tires. For this reason, you should ensure you go for the right winter tires to avoid wasting your money on ineffective winter tires.
You may get winter tires that still won't help much in snow and ice. The winter tires' narrowness determines how effective they will be. The narrower the winter tires, the better. You should also check for a severe snow condition symbol on the tire's sidewall.
Is the Acura Integra Reliable?
Yes, it's a reliable car. It's among the best fuel-economy vehicles in the market. It's also a luxury car that is fun to drive on most roads while maintaining high stability.
It's also a long-lasting car that can serve you almost to eternity.
in addition, it boasts the best safety tech, which can assure you of being safe on the road and even after an accident.
The first thing every person looks at in a vehicle is the fuel consumption rate since fueling a car is expensive.
Any car that is fuel economy is therefore reliable.
However, no matter how reliable a vehicle is, it will need maintenance and repair. What changes is the frequency at which the vehicle will need them?
Final Thoughts
Before you buy a car that is good in snow and winter, you must look at the features present. The features will determine whether the vehicle will be good in snow and winter. You must also consider customer reviews before you make a purchase.
2023 Acura Integra Safety & Driving Assistant
(ACE™) Body Structure
Advanced Front Airbags (SRS)
Advanced Front Side Airbags
Advanced Front Knee Airbags
Side Curtain Airbags
Rear Outboard Passenger's Side Airbags
Seat-Belt Reminder for all Seating Positions
Vehicle Stability Assist® with Traction Control
Anti-Lock Braking System (ABS)
Electronic Brake Distribution (EBD)
Brake Assist
Tire Pressure Monitoring System (TMPS)
Parking Sensors (Front & Rear)
Hill Start Assist
Rear Seat Reminder (RSR)
Rain-Sensing Windshield Wipers
Auto High-Beam Headlights
Low-Speed Braking Control
Adaptive Cruise Control
Collision Mitigation Braking System
Lane Keeping Assist System
Road Departure Mitigation System
Traffic Jam Assist
Forward Collision Warning (FCW) System
Lane Departure Warning (LDW) System