The Kia Soul is an excellent crossover for the money, thanks to its affordable base price, generous roster of standard equipment, roomy cabin, and confident driving dynamics.
The Kia Soul is a pleasant and efficient daily driver in the city thanks to its front-wheel drive and fuel-saving engine.
Interestingly, the Kia Soul has front-wheel drive and decent ground clearance, making it suitable for a wide range of conditions, including driving in the snow.
In this article, I'll discuss Kia Soul's winter-driving capabilities in further detail.
Is a Kia Soul a Good Car for Snow?
The Kia soul performs surprisingly well in moderate snow when equipped with winter tires.
When driving on a slick surface, the vehicle's front-wheel drive configuration allows the weight of the engine to assist in providing the best possible traction for the tires.
In addition, the shorter wheelbase assists in evenly distributing the vehicle's total weight across all four tires.
This design improves traction and ensures that there are no spin-outs or spinning tires due to your driving.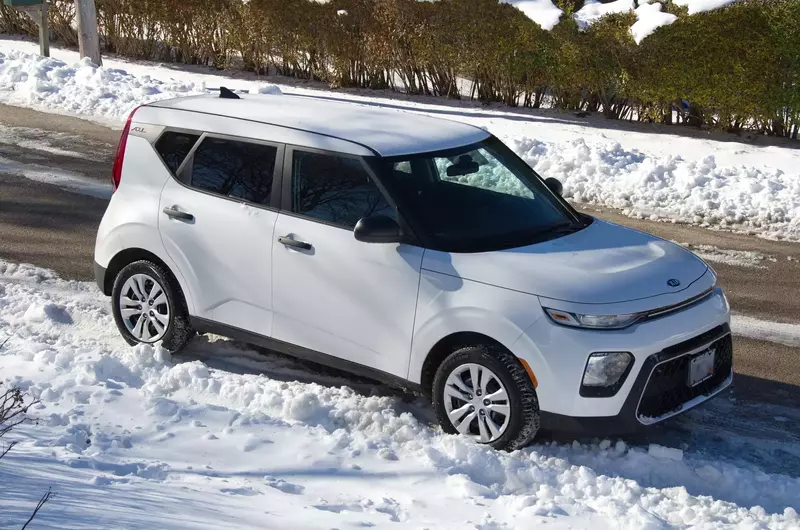 Which Kia Soul Features Will Improve Winter Driving?
Electronic Stability Control
The purpose of the Electronic Stability Control (ESC) is to maintain vehicle stability during sharp turns. When ESC is activated, it applies brakes to individual wheels and communicates with the car's control computer to restore vehicle stability.
The use of ESC will not make roads safer. Serious accidents can still occur due to driving too fast for the conditions, making evasive movements, or hydroplaning on wet roads.
An attentive and careful motorist is the only one who can avoid accidents by steering clear of maneuvers that cause the vehicle to skid.
Always use caution when driving, regardless of whether or not you have electronic stability control (ESC), and never exceed the posted speed limit.
Heated Seat & Steering
The Kia Soul can be equipped with the luxurious extras of heated seats and a heated steering wheel.
The driver may stay cozy and relaxed thanks to the car's heated seats and wheels.
The heat settings can be customized to ensure the driver's utmost comfort. This aids in keeping the driver warm, attentive, and comfortable in the event of a snowstorm.
Drivers who are uncomfortably chilly are less able to concentrate for extended periods. The Kia Soul avoids this issue by including heated controls and seats.
Remote Start
The Kia Soul Remote Starter is a convenient solution for anyone to defrost the windshield & warm up the interior of their vehicle from the comfort of their home.
Additionally, research has shown that starting your car in the garage and driving it to warm up is healthier for the engine than just starting it and driving it in the winter.
It is not a substitute for previous keys. It comes with a pair of transmitters for each set of keys.
Front-Wheel Drive
The Kia Soul comes standard with front-wheel drive, which, when paired with the engine's positioning over the wheels, results in excellent traction for the vehicle in winter. This feature helps to improve winter driving.
Does Kia Soul Have Snow Mode?
The Kia Soul does not come equipped with a feature that switches the vehicle into a dedicated snow mode.
The vehicle does, however, come equipped with traction control, which can be of great assistance in icy circumstances because it can regulate the amount of torque that is transmitted to the wheels.
Accelerating on slick conditions helps keep the driving wheels from spinning out of control.
Does Kia Soul Need Winter Tires?
Yes! A winter's drive in a Kia Soul requires snow tires.
The vehicle's massive and cumbersome build makes it difficult to maneuver, even in mild weather.
Winter tires are a must-have accessory for the Soul to maintain traction in the event of snow.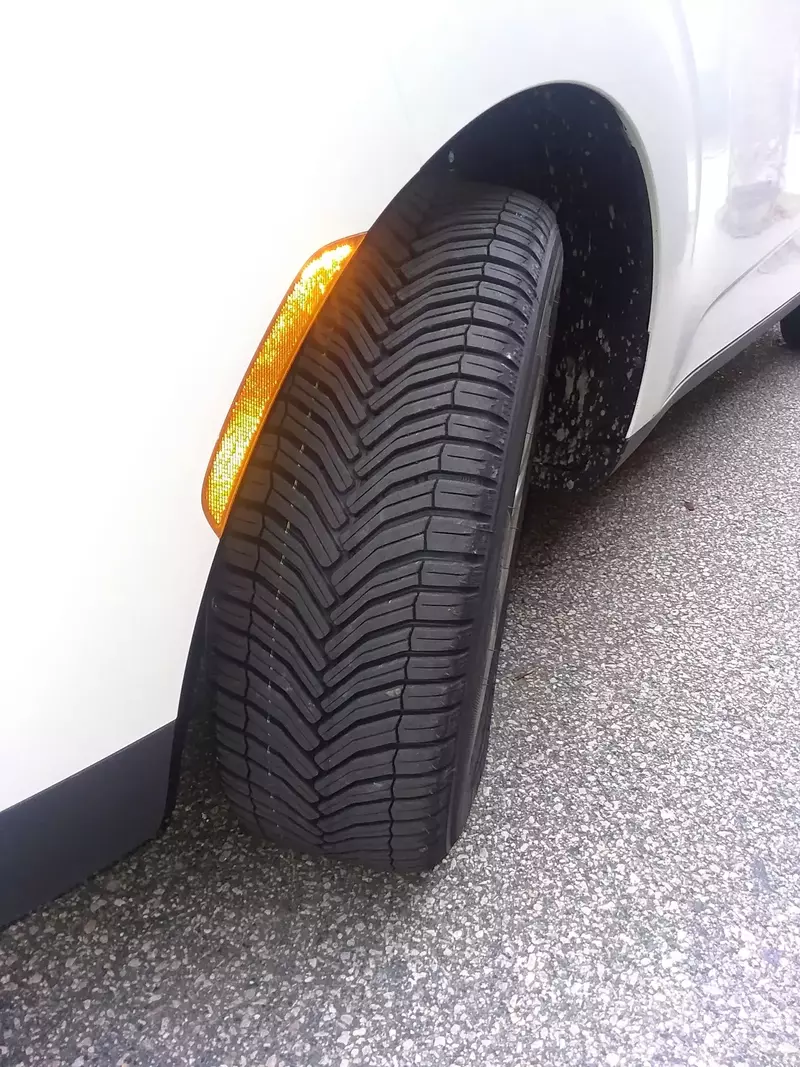 How Much Snow Can a Kia Soul Handle?
The Kia Soul is acceptable, with 6.7 inches of ground clearance. Any accumulation of snow greater than about 5 inches would be too much for this vehicle to handle.
The vehicle won't have enough power to get through it if there's more snow. The Kia Soul could get stuck if there is a lot of dense snow.
This vehicle is more of a wagon than an SUV due to its awkwardly long and thick body, despite its high ground clearance. This implies that the Soul could get stranded in deep, heavy snow.
Is the Kia Soul Reliable?
A score of 70.95 indicates that the Kia Soul can be relied on in almost all situations. The reliability rating for this vehicle is above average.
That means you can count on it being a trustworthy vehicle. You shouldn't have trouble getting it going on chilly afternoons or early mornings.
Furthermore, being a well-made vehicle, it requires fewer fixes.
Conclusion
If you are looking for a vehicle that is both fun to drive and good for the environment, the Kia Soul is an excellent option.
Even though it is a basic automobile, it does an excellent job driving in the snow.
When you need to drive in the snow, you can count on it to provide you with a lot of traction because it has the proper qualities.
Image Credit: kiasoulforums.com